Cyclone Biparjoy made landfall with winds speeds of 50-60 kmph in Gujarat's coast around 6.30 pm today, The state administration has shifted nearly one lakh people living near the coast as a precaution and deployed disaster management units for rescue and relief measures, said officials on Wednesday.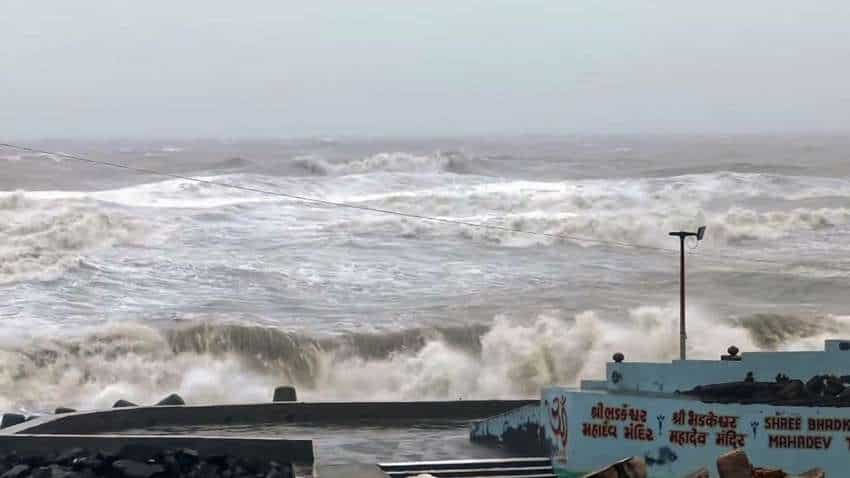 The wind speed is likely to reach within the range of 125 and 150 kmph as Cyclone Biparjoy moves farther inland, India Meteorological Department chief M Mohapatra said.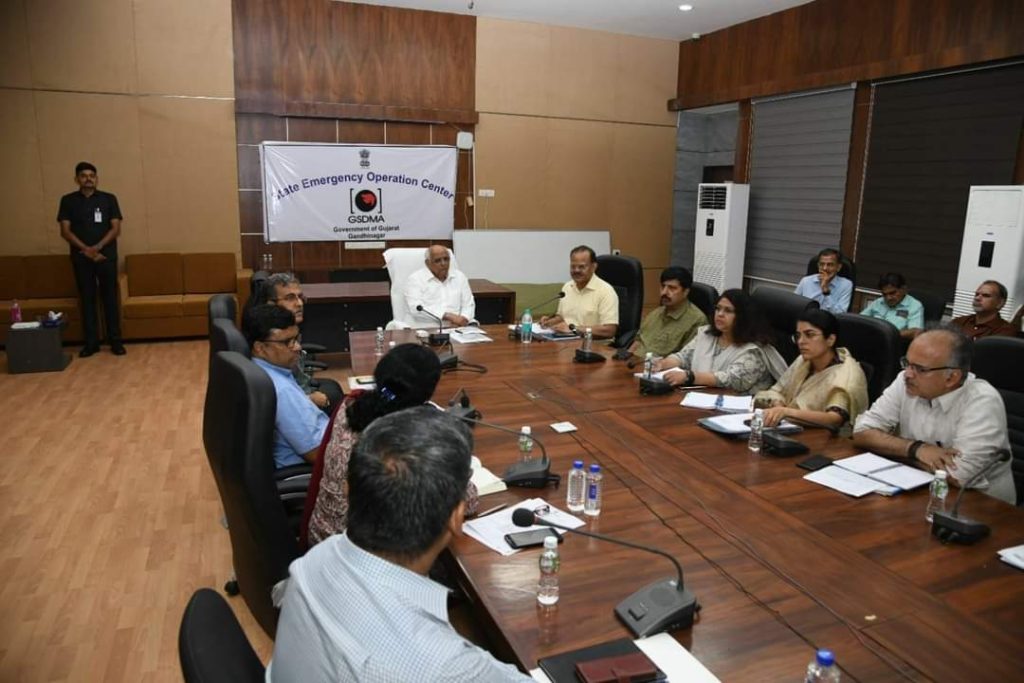 Gujarat CM Bhupendra Patel holds a review meeting at the State Emergency Operation Center in Gandhinagar on Cyclone Biparjoy.
Rear Admiral Kunal Rajkumar, Chief Staff Officer, OPS, Western Naval command said " Naval stations in the Gujarat area are ready with over 25 specialist teams. These teams comprise diverse medical specialists, good swimmers along with equipment like portable chain sets, cutting tools that are very useful in removal of debris and fallen trees.