Indian Institute of Technology Gandhinagar (IITGN), in collaboration with Gujarat Urja Vikas Nigam Limited (GUVNL) and Gujarat Energy Training & Research Institute (GETRI), conducted an advanced training programme for senior officers/engineers of the state electricity companies from June 27 to July 08, 2022.
A valedictory session of this two-week residential training programme on "System Operation and Commercial Aspects of Power Purchase, Open Access, & Energy Accounting" was held yesterday in the presence of Shri Jai Prakash Shivahare (IAS), Managing Director, GUVNL.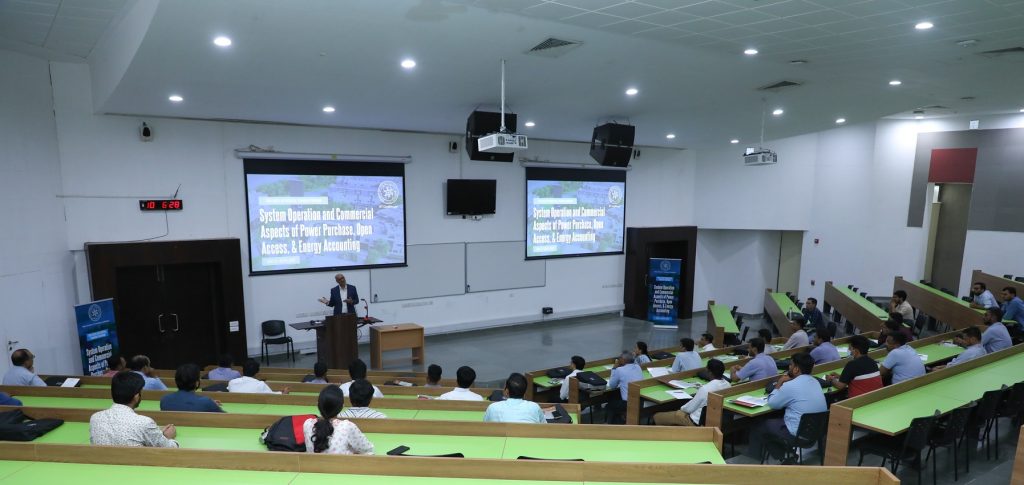 The aim of this special training programme was to strengthen these engineers who are undergoing a complete overhaul in their function as system operators and their approach as the power sector witnesses a high penetration of renewable energy, open access, and energy trading, so that they can maintain high-performance standards of the state electricity companies.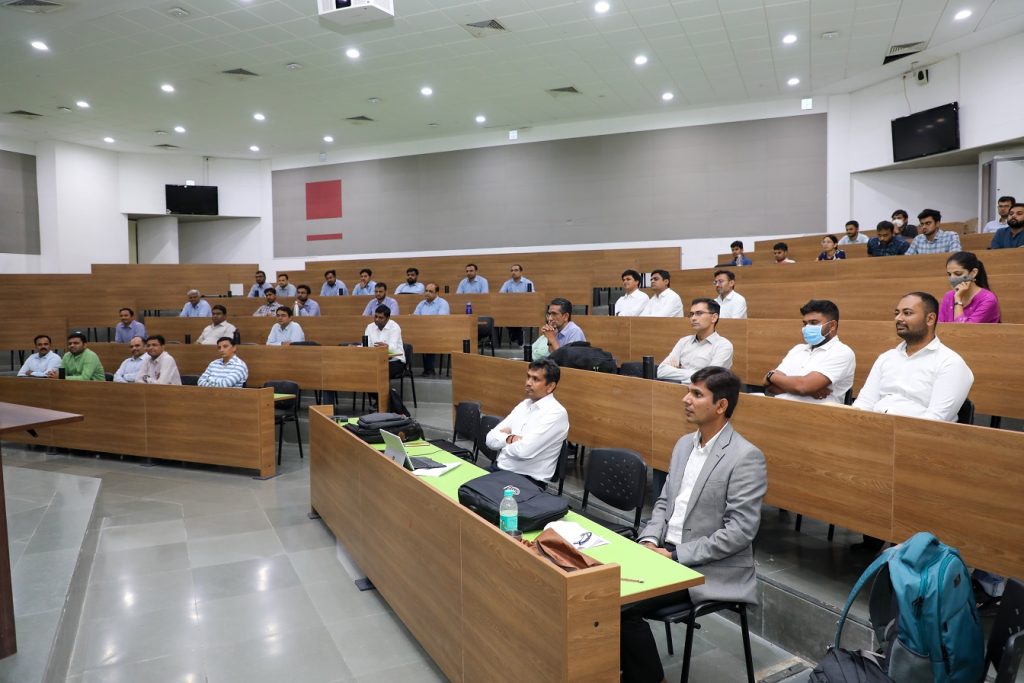 The training programme covered various technical aspects of system operation as well as commercial aspects of power purchase, open access, power exchange, & energy accounting through a range of modules on electricity laws and regulations, and market/system operation.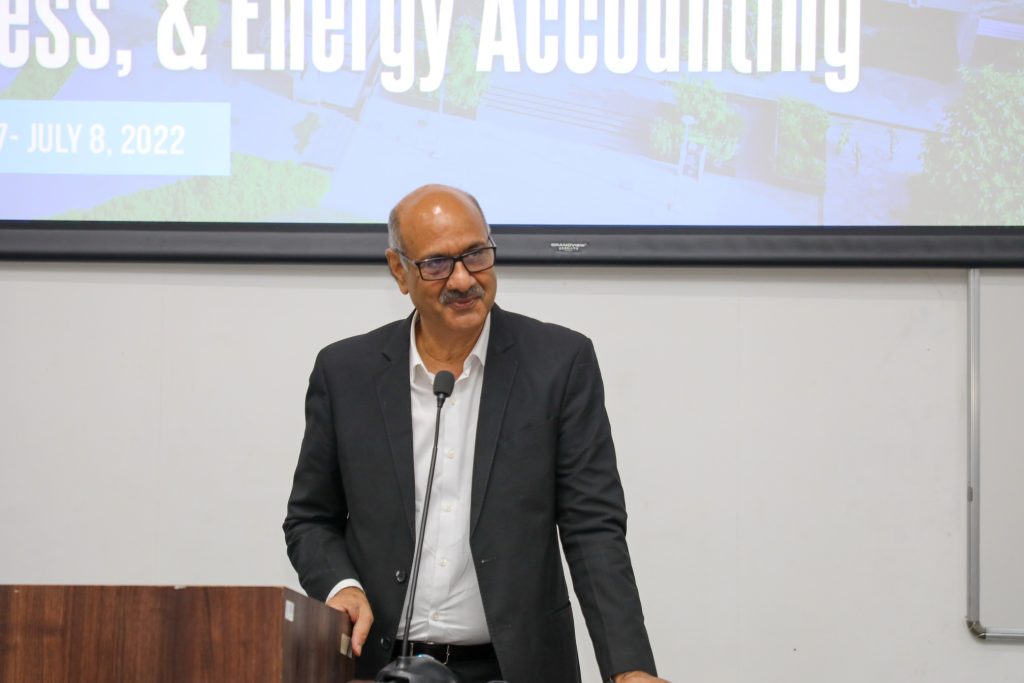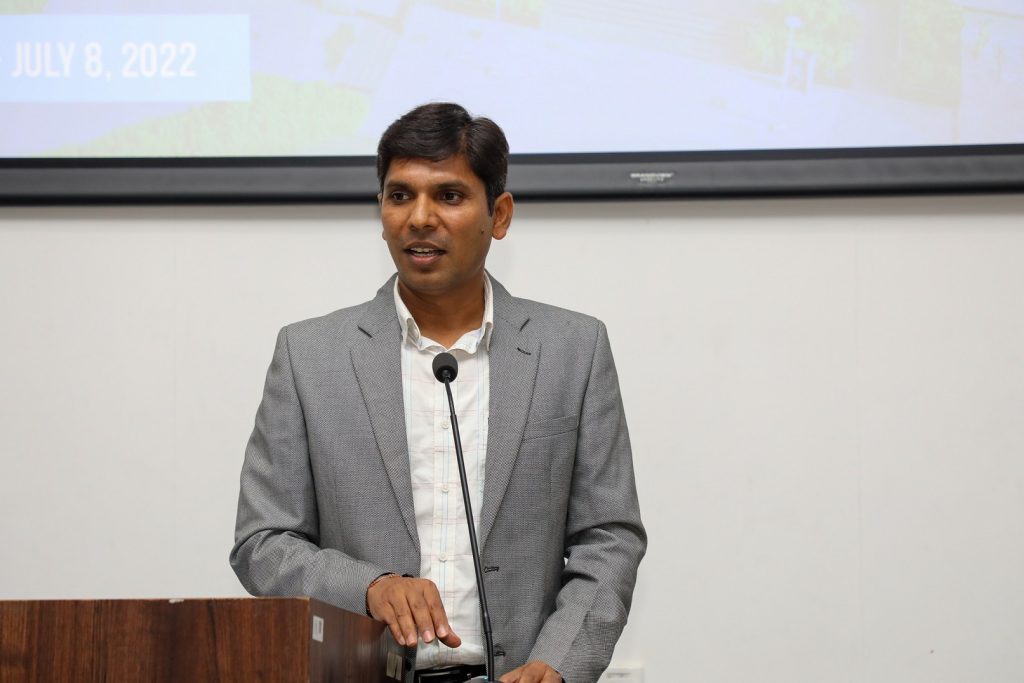 It also included group exercises on scheduling, availability and deviation settlement, power purchase agreements, validation of power purchases, tariff issues, mock exercise on public hearing on tariff cases, and field visits to control room of Thermal Power Station, ALDC, Gandhinagar, Solar PV plants at IITGN and GIFT City – electricity and district cooling system infrastructures.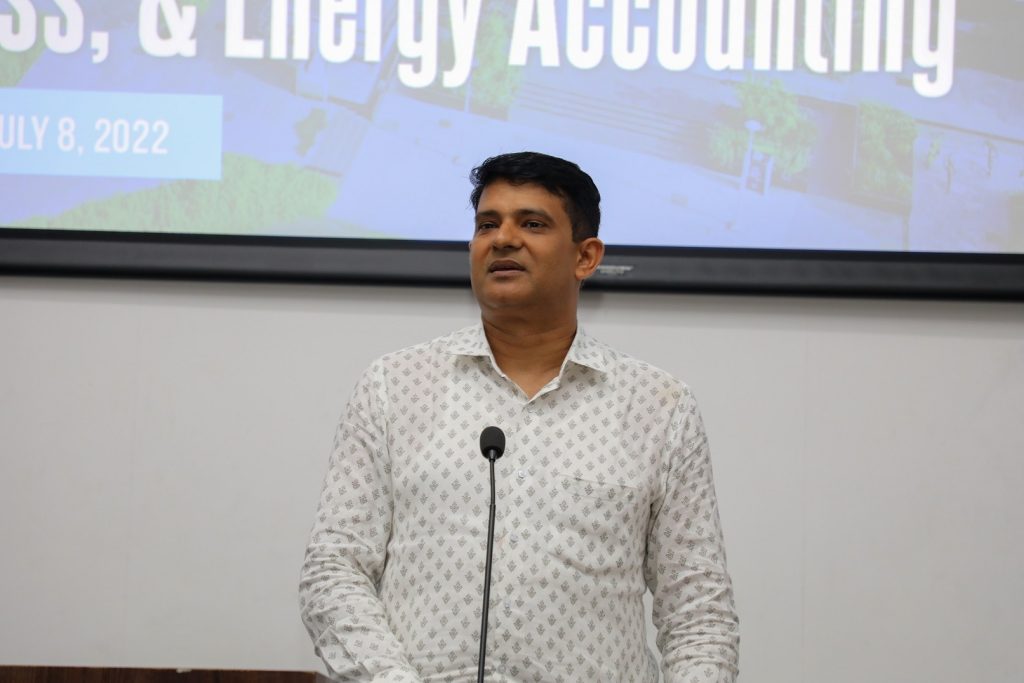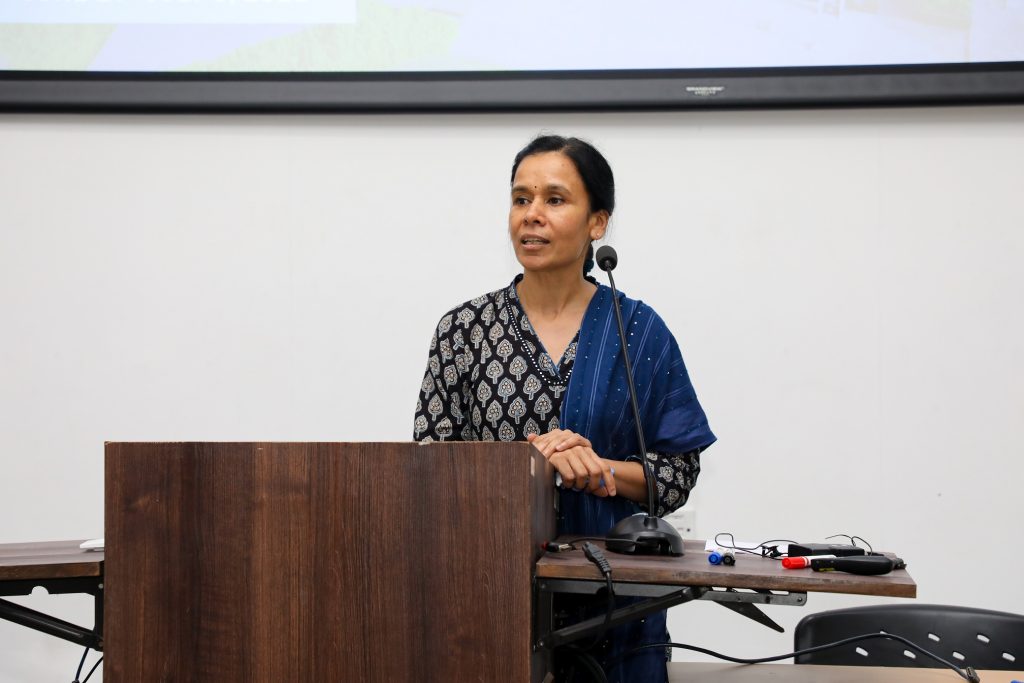 Prof Anand Kumar, Professor of Practice, the most experienced person in the field of Electricity Regulation and Prof Naran Pindoriya, Associate Professor, both from the Electrical Engineering discipline at IITGN were the master trainers of this programme who guided the participants about nitty gritties of the subject.
A number of eminent subject experts, including Mr S K Soonee, Former Advisor, CEO, Power System Operation Corporation Ltd (POSOCO); Ms S Usha, Senior General Manager, Western Regional Load Despatch Centre (WRLDC), Mumbai; Mr Sushil Kumar Sharma, CEO, Sustaineco, Former General Manager, NTPC Ltd; Mr Rajesh Kumar Mediratta, Managing Director & CEO, Indian Gas Exchange Ltd; Prof Amit Garg, Professor in the Public Systems Group, IIM Ahmedabad; among others, also shared their rich knowledge and practical experiences with the participants through insightful sessions.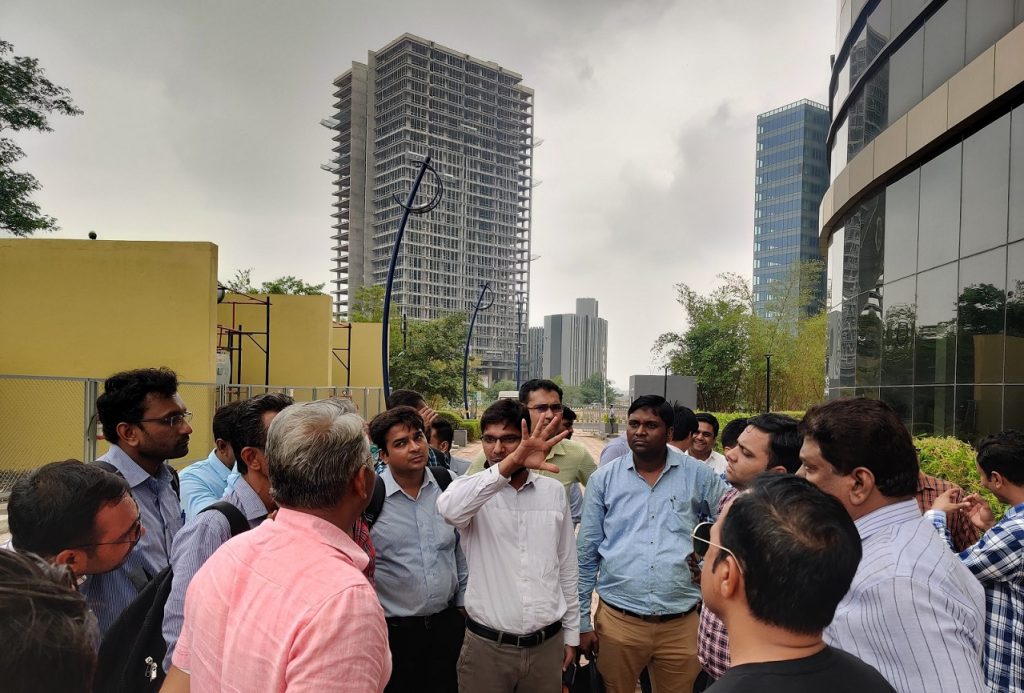 A total of 25 officers/engineers of GUVNL, Gujarat State Electricity Corporation Limited (GSECL); Gujarat Energy Transmission Corporation Limited (GETCO); Paschim Gujarat Vij Company Limited (PGVCL); Madhya Gujarat Vij Company Limited (MGVCL); Dakshin Gujarat Vij Company Limited (DGVCL) participated in the training programme.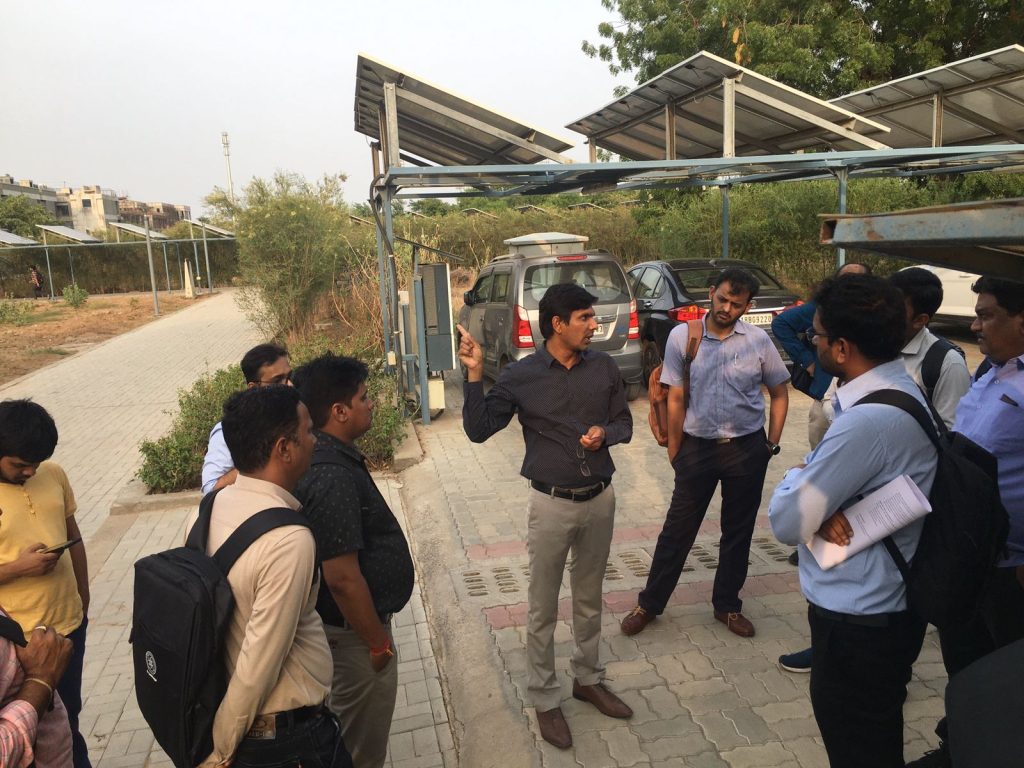 Speaking at the valedictory event, Shri Jai Prakash Shivahare (IAS), Managing Director, GUVNL, urged the participating officers to update their knowledge base so as to maintain their high benchmarks and said, "Power sector is one of the most challenging and fast developing sectors. A lot of new things are happening, and we need to learn new technology and update our subject knowledge to stay relevant and continue to provide reliable and affordable power to the community. Gujarat has some of the best DISCOMs in the country, who are delivering the best of services. This training programme by IITGN was intended to provide an opportunity to learn from the best in the sector to maintain their high performance standards."