Reliance Retail, the country's largest retailer, has announced the grand opening of its new store Reliance Smart Bazaar at Stratum @Venus Grounds, the prominent commercial landmark located in the heart of Ahmedabad at Nehru Nagar.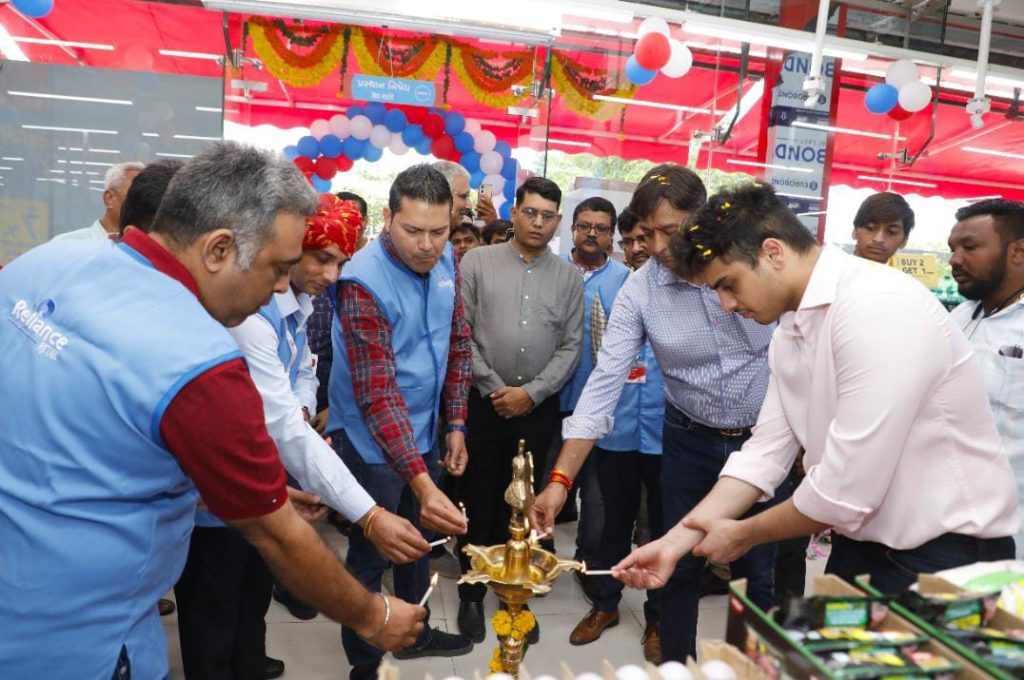 The development marks a momentous occasion for Reliance Smart Bazaar and Venus Group as they come together to provide an unmatched retail experience to shoppers in Ahmedabad. The presence of Reliance Digital, Reliance Trendz and now Reliance Smart Bazaar significantly adds to the comprehensive retail ecosystem at Stratum, the prestigious commercial hub crafted by the Venus Group. With its prime location and state-of-the-art infrastructure, Stratum provides an ideal setting for businesses to connect with their target audience and thrive.
The newly inaugurated Reliance Smart Bazaar at Stratum spans an impressive 38,000 square feet and is a one-stop shop for groceries and daily essentials. Customers will benefit from an unmatched 7% discount on the MRP and additional discounts on all grocery items.
Rajesh Vaswani, Director of Venus Group, said, "We are pleased to host Reliance Smart Bazaar at Stratum @Venus Grounds. Venus Group's commitment to quality and innovation is evident in Reliance Smart Bazaar's store in this iconic property. Stratum's value is greatly enhanced by its presence, which already includes Reliance Digital and Reliance Trendz. The presence of these multi-brand and multi-sectoral outlets makes Stratum the most popular shopping destination in Ahmedabad."
The collaboration between Reliance Smart Bazaar and Venus Group signifies a shared vision of delivering unparalleled shopping experiences. Both entities are committed to enhancing the city's retail landscape by bringing the best brands and products under one roof. Venus Group of Companies is a leading player in the real estate sector with a rich legacy of 30 years of crafting structural brilliance in Gujarat. It strives to create exceptional landmarks that leave patrons awestruck with their phenomenal aesthetics and functionality.