A car stunt on the roads of Ahmedabad has cost a youth dearly. The police have traced the youth and arrested him. the arrested accused has been identified as Junaid Mirza. Junaid was doing car stunts on the streets of Ahmedabad along with his four friends.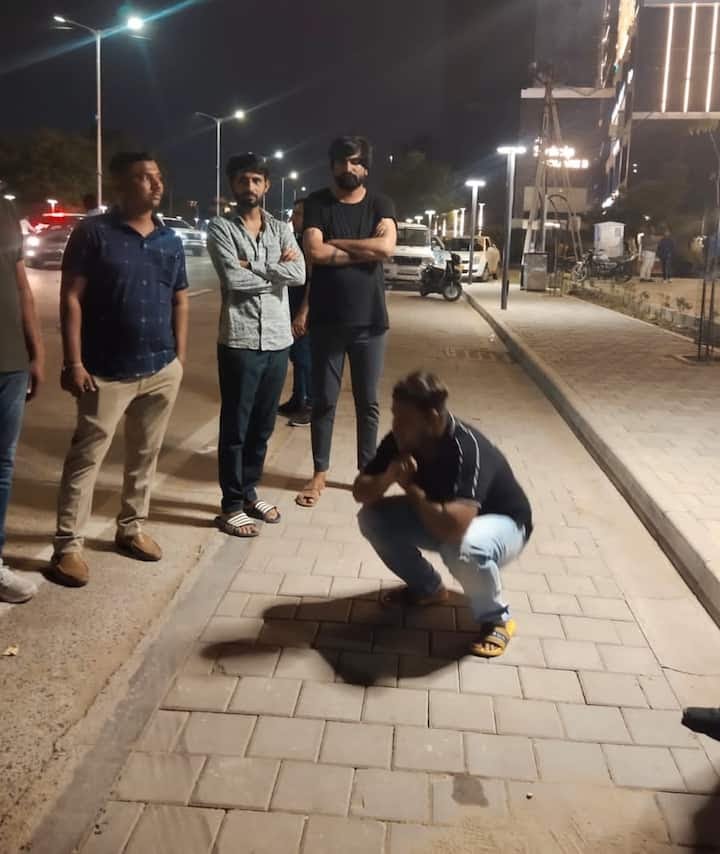 The police arrested Junaid and gave him a poster, took a picture and made it viral. "Gadi Mere Baap Ki Hai Par Road Nahi" is written on the poster. the police also seized the car used in the stunt
The names of other the accused are Asif Ali, Azim Sheikh, Shah Nawaz Sheikh, All stuntmen are anti-social elements of Juhapura.