Chief Minister Bhupendra Patel visited the State Emergency Operation Center (SEOC) to take stock of the situation and guide the concerned district administration after widespread rains in the state. He got detailed information about the impact on the lives of people due to heavy rains especially in Jamnagar, Junagadh, Kutch, CM instructed to pay special attention to the rescue and relief operations, including taking people from low-lying areas to safer places.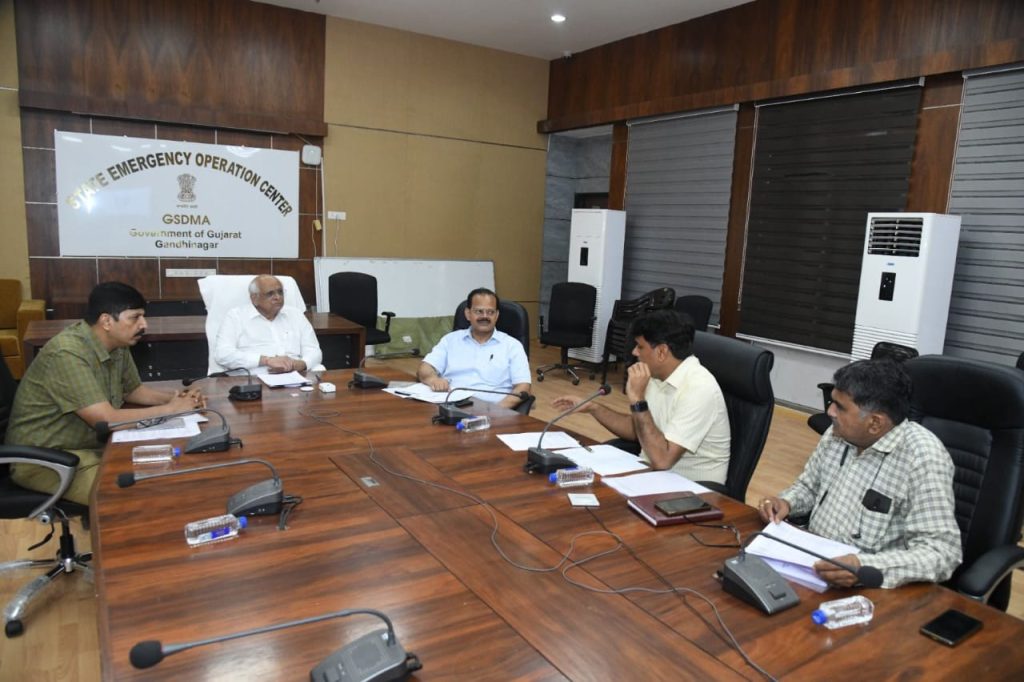 According to the Indian Meteorological Department, the amount of rain in the state will reduce tomorrow and the situation will start becoming normal by Sunday. Despite this, CM advised the district Administration to be vigilant.
CM spoke to the Junagadh District Collector through mobile phone and inquired about heavy rains in the entire district and water-logging in villages of Visavadar taluka. CM also spoke to the Collector regarding the rains in Anjar of Kutch district and the situation arising out of it. CM suggested appropriate action to be taken in case of overflow of lake at Anjar.
It was told in the meeting that a total of 4 teams have been sent to help the district administration, including NDRF teams in Kutch, Jamnagar, Junagadh and Navsari districts. Two SDRF teams have been sent to Junagadh and Jamnagar.