The 146th Rath Yatra in the city of Ahmedabad commenced this morning on time after the Chief Minister performed the Pahind ceremony. He cleaned the path of the Raths using a golden broom and pulled the rath outside the Mandir in the Jamalpur of the city.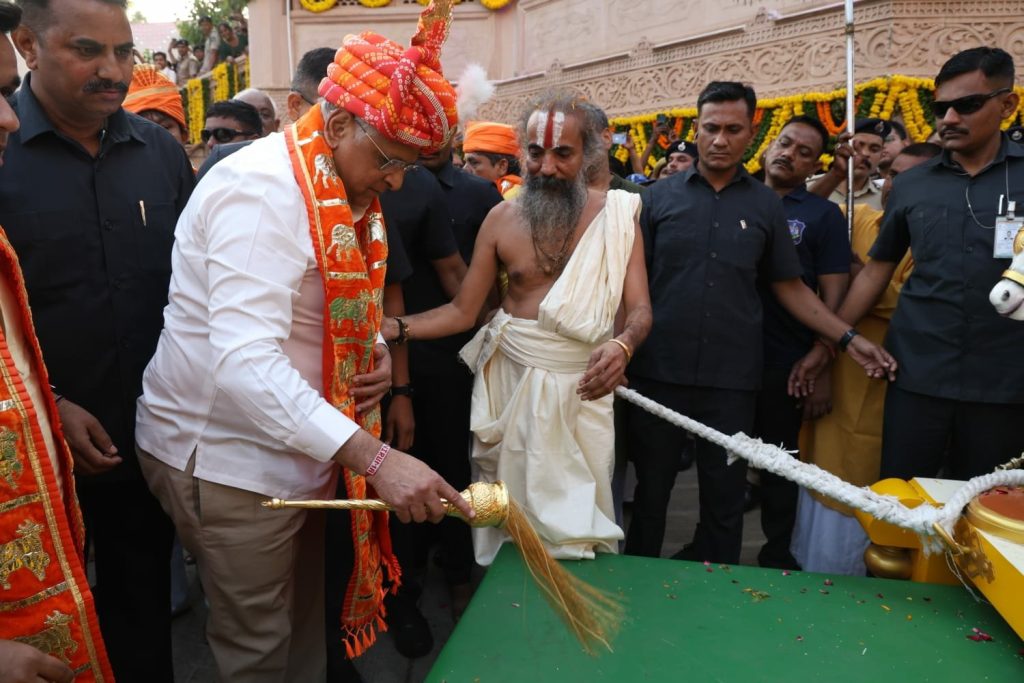 Union Home Minister Amit Shah performed Mangla Aarti at Jagannath Temple, before the Jagannath Rath Yatra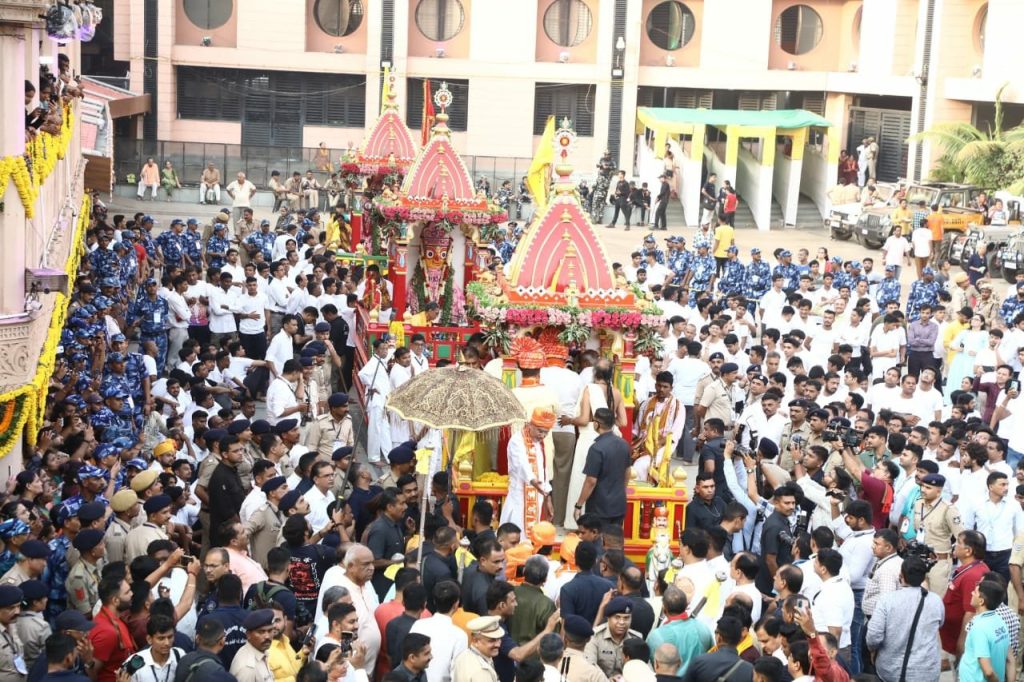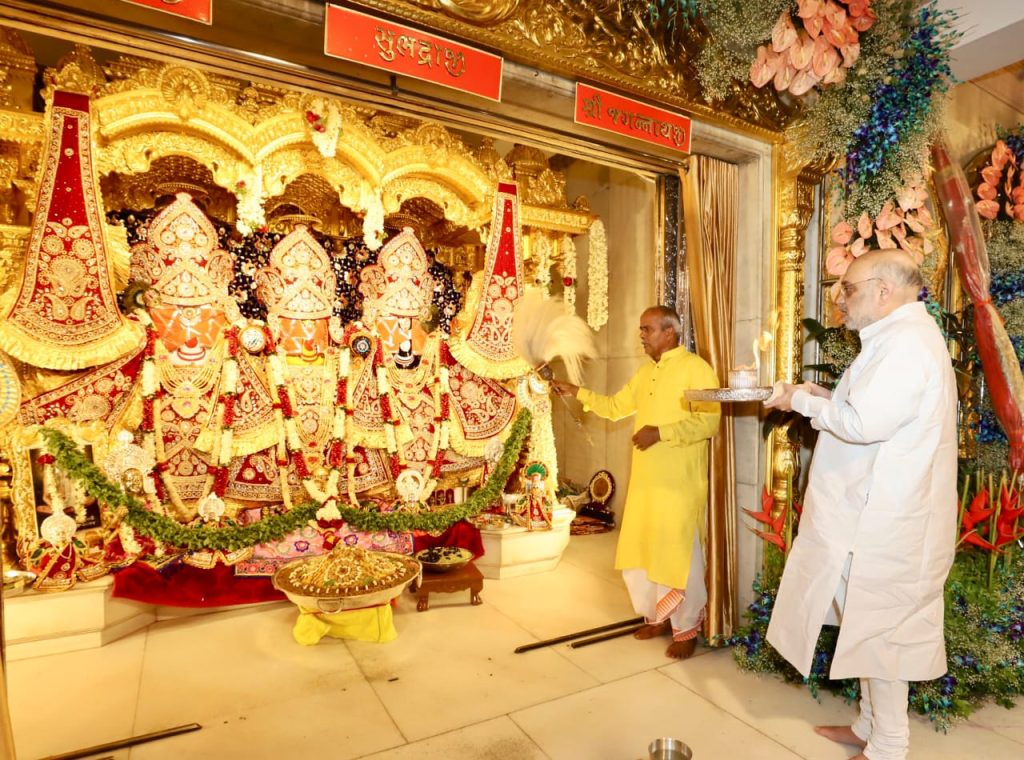 The Rath Yatra starts with the march of elephants, followed by decorated trucks through which prasadi distribution takes place. Akharians perform stunts during the procession. The three Raths of Bhagwan Jagannath, Balabhadra, and Subhadra are followed by the bhajan mandalis. The Rath Yatra mainly takes place in two phases. In the first phase, the Yatra proceeds from Jagannath Mandir to Saraspur. In the afternoon, the people of Saraspur host a huge lunch. Later, in the second phase, the Rath Yatra returns to the Mandir, passing through some communally sensitive areas. As per convention, the Rath Yatra begins at around 7 am and returns to the Mandir by around 7 pm.