Chief Minister Bhupendra Patel reviewed the readiness of the police force to successfully conduct the 146th Jagannath Rath Yatra to be held in Ahmedabad.
Minister of State for Home Harsh Sanghvi along with Principal Principal Secretary to Chief Minister Kailasanathan, Principal Secretary Rajkumar and Additional Chief Secretary Home Mukesh Puri along with Director General of Police Vikas Sahay and senior police officers participated in this meeting.
Ahmedabad Police Commissioner Premveer Singh presented the advance preparations of city police in the context of Rath Yatra in this review meeting.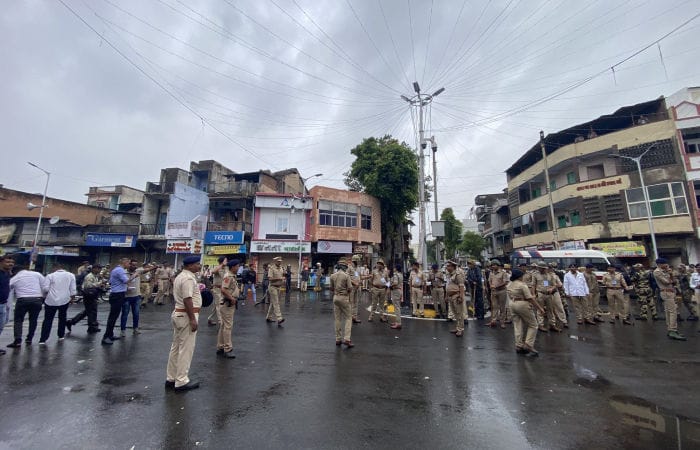 This year, for the first time in the Rath Yatra in Gujarat, the entire Yatra route, Nijmandir, strategic points will be monitored with 3D mapping.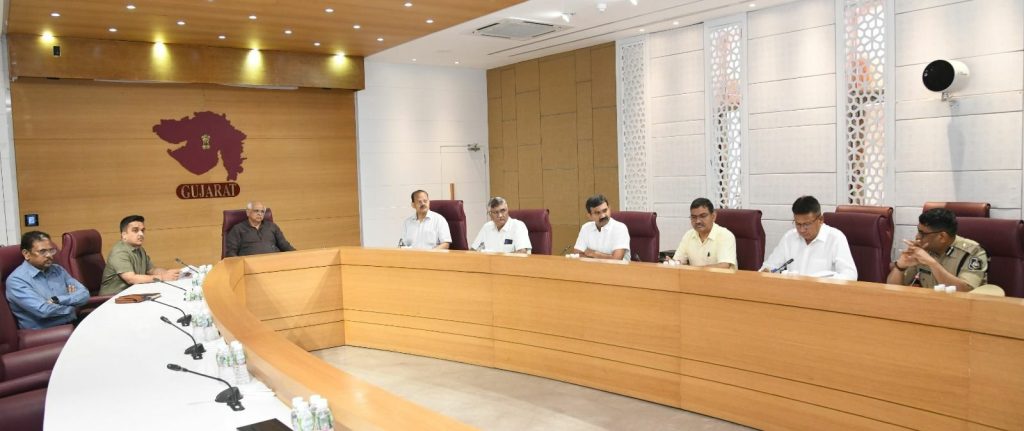 CM patel urged the cyber crime team and the crime branch to be alert so that no false rumors related to Rath Yatra are spread through social media or phone-whatsapp. The Chief Minister said in this context that strict action must be taken against those who sell prepaid SIM cards without proof of identity.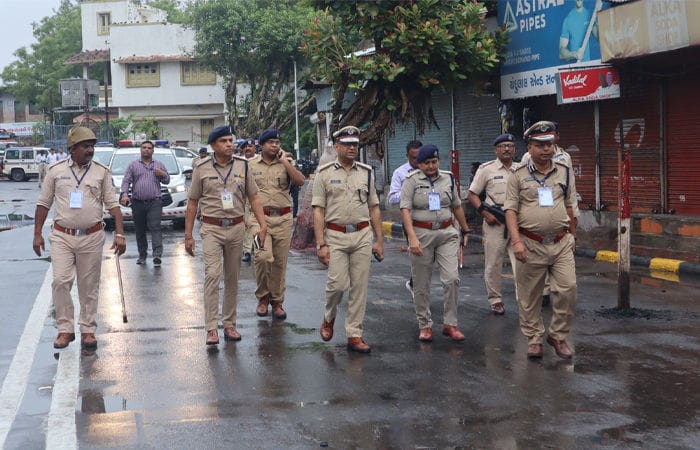 Minister of State for Home, Harsh Sanghavi in this meeting said that as many as 198 ratha yatras are held at various places across the state and the main Rath yatra in Ahmedabad city along with 6 other small ratha yatras also depart from different areas.
A total of 26091 police officers-employees, including para-military force, are to be deployed for the Rath Yatra of Ahmedabad. 94 CCTV cameras will keep watch from 45 sensitive locations. Apart from this, the personnel with 2322 bodyworn cameras, 25 vehicles accompanying the yatra will be equipped with CCTV and GPS system to obtain the instant details of the yatra.
Area familiarization patrols are conducted to familiarize the police officers with the Rath Yatra route. 3,732 foot patrols have been done by foot patrolling as per area dominance, which is to make the police presence felt in that area. Apart from this, 32 drone surveillance flights have been conducted to monitor sensitive areas. 250 dhaba points and 25 watch towers have also been erected. Anti-drone technology will also be used for the first time this time so that no unauthorized drones can be used during the Rath Yatra.
In order to celebrate the Ratha Yatra with traditional faith in a harmonious atmosphere, interfaith blood donation camps, cricket tournaments, peace committee meetings, maholla committee meetings have also been organized by the police.
It is worth mentioning that more than 25,000 security persons of various ranks were deployed in the Rath Yatra Goes have joined. In which 11 IG level, 50 SP, 100 DySP, more than 300 PI, 800 PSI, 35 companies SRP/CRPF, 6 thousand Home Guard – in total More than 25 thousand security persons will join the security front during Rath Yatra. This mega bandobast involving more than 15 departments is exemplary at the national level.