The NEST (Nature Ecology Surroundings & Trekking) Club of IITRAM, in collaboration with Ahmedabad Municipal Corporation (AMC) organized a cycling event today to promote cleanliness, forest, and health. MyByk, a major cycling company, sponsored 50 cycles for the event.
The event was held on Sunday morning. Students and Faculty members of IITRAM came together for this event with the aim to promote the benefits of cycling and to raise awareness about the importance of a clean and healthy environment. The participants cycled a distance of 8 km, covering some of Ahmedabad and iconic landmarks around Kankaria Lake and enjoyed the beautiful scenery along the route.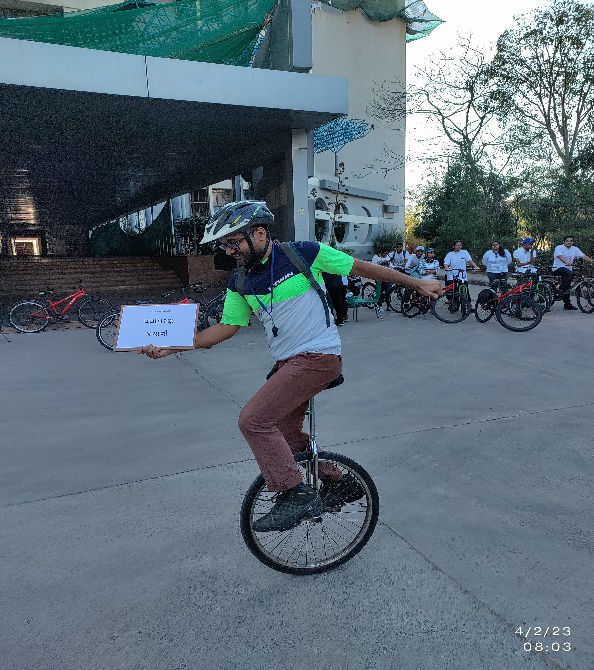 Faculty Coordinator of NEST club, Dr. Gautam Borisagar, stated, "The event was a great way for the participants to connect with nature, get some exercise, and learn about the importance of protecting our planet. The collaboration between Nest Club, AMC and MyByk was a great example of how public-private partnerships can be used to promote sustainable and environmentally conscious initiatives".
The event was not only about promoting cycling as a healthy and eco-friendly way of transportation but also about raising awareness about the importance of cleanliness and forest conservation. The organizers emphasized the importance of keeping the environment clean and green and urged the participants to spread the message of sustainability and environmental conservation.