When the summer heat beats down, there is only one way to cool off. It's a trip to some amazing water parks to spend hours relaxing in the water. Water parks are the best way to spend a hot summer day.
Here is a list of some of the best water and amusement parks, where exhilarating rides and world-class water slides will quickly burn off any tiredness.
Bliss Aqua World Waterpark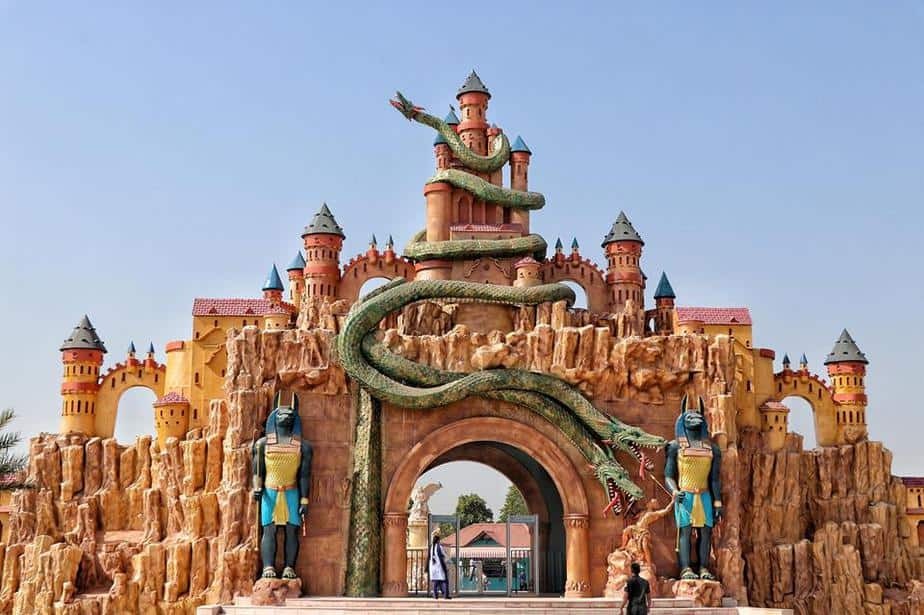 Bliss Aqua World is a theme-based water park near Mehsana, Gujarat. It is India's largest water park, with over 40 world-class rides such as the Airy Subway, Maggie, Thunder Bolt, Bumpy Waves, Acqua Loop, and many more. Bliss has three multi-cuisine restaurants, the largest kids play area, and India's largest wave pool.
Distance: 84.1 km from Ahmedabad
Adress: Mehsana – Unjha Highway Road, Motidau, Gujarat
Timings: 10 am-5.30 pm
Prices: Rs-800 Monday to Saturday, Rs-1000 Sunday
Suswa Waterpark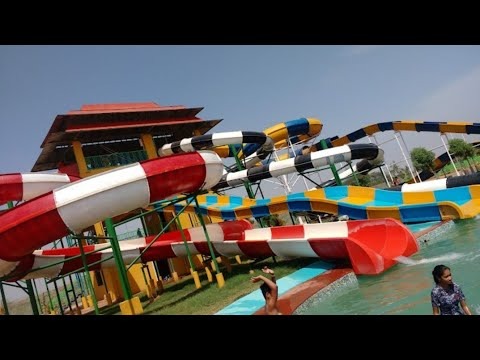 During the summer, Suswa Waterpark is a fun place to visit. It's only one kilometre from the famous Sabarmati riverbank, where Sapteshwar Mandir can be found. Swimming costumes are required, and advance booking is only required for large groups (50+ people); otherwise, visit directly and purchase tickets.
Distance: 91.6 km from Ahmedabad
Timings: 10 am -6 pm daily
Price: Adult- Rs-499
Kids-Rs-399
Kids Below 3ft (Free)
The Enjoy City Waterpark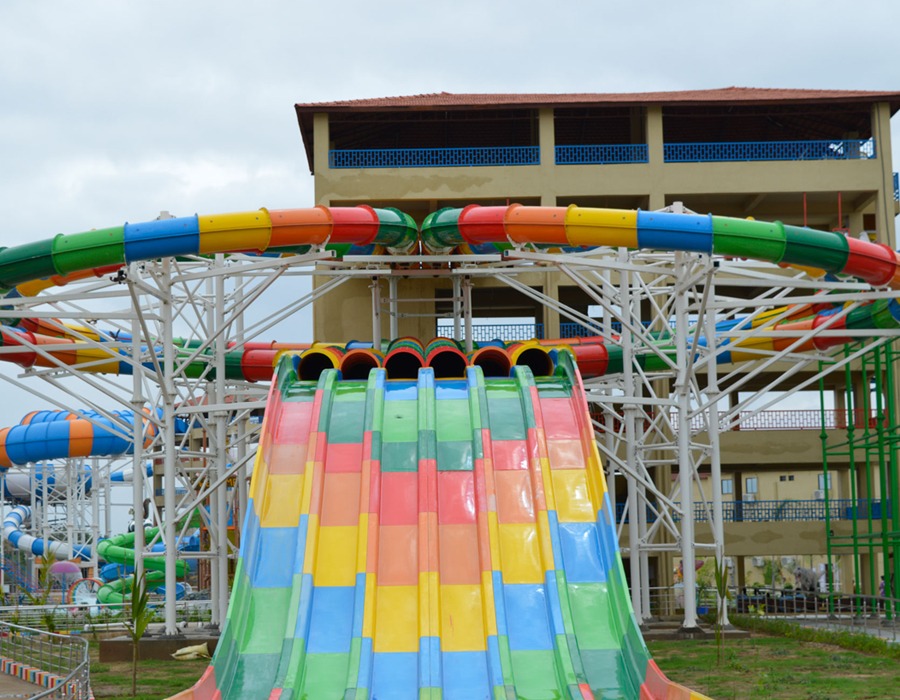 The waterpark is ideal for school picnics, corporate gatherings, and events because it is located away from the chaos of concrete enclosures, ramping traffic, and aggravating pollution, and it is a perfect escape from the humdrum of city life.
Distance: 108 km from Ahmedabad
Adress: Mahisagar River Front, Village: Valvod. Ta. Borsad, Dist Anand,
Timings: 10 am- 6 pm
Price: Adult: Rs 799 (Mon-Sat) Rs 999(Sunday)
Kids: Rs 599 (Mon-Sat) Rs 799 (Sunday)
Aqualand Waterpark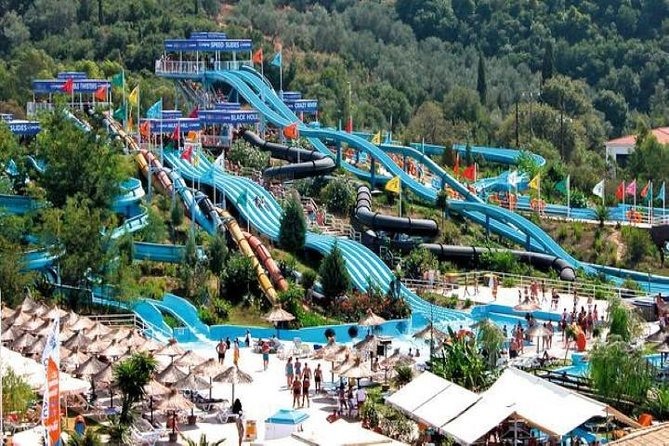 An exciting family-friendly water park is situated on a highway near Himmatnagar and Modasa. It offers high-speed slides, wave pools, and other fun attractions.
Distance: 116 km from Ahmedabad
Adress: Kabola, Po- Bachaidya, Ta- Modasa, Dist- Aravali
Timings: 10 am- 5 pm
Price: Rs 500 adult, Rs. 400 for children
Tirupati Rushivan (Blue Lagoon Waterpark)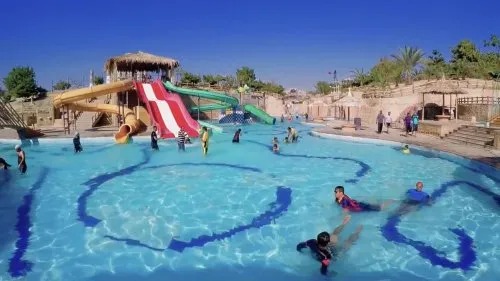 Ahmedabad offers a day trip to Tirupati Rushivan. It's ideal for a one-day picnic because it has a water park that will provide you and your family with a "cool" experience with splashes and dives of Fun-Masti in water.
Distance: 76 Km from Ahmedabad
Adress: Tirupati Rushivan, Derol, Gujarat
Timings: 12 am-5 pm
Tickets: Rs150 (Above 3yr)
S-Cube Water Park
It is strategically located directly across from the famous Vrindavan Garden in Ajwa, Vadodara. This beautiful setting is dotted with a Water Park, an Amusement Park for all ages, a Food Island, a Conference Hall, a Walk Way, and Lawns.
Distance: 123.5 km from Ahmedabad
Timings: 10:30 to 6 pm
Tickets: Rs 500
Aatapi Wonderland Waterpark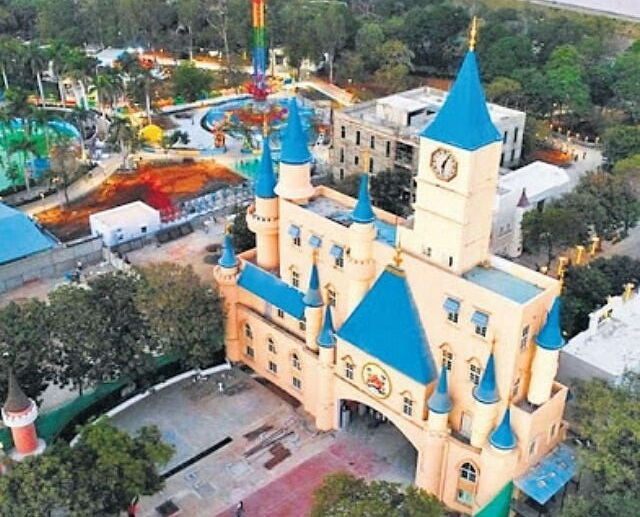 AATAPI means Ajwa Amusement Theme & Adventure Park of India. Ajwa amusement theme park. It hosts a Spectacular Water Laser Show, mesmerizing Jugnoo World, which is also India's 1st Glow Garden, Lost Valley Dinosaur Attraction, Vrundavan Garden with dancing fountains, India's 1st Tubby Jump, and many more thrilling rides. A multi-cuisine open restaurant food court, Golf Carts, Medical Center, Baby Feeding Room, and Prayer room are some of the amenities present here.
Distance: 125.6 km from Ahmedabad
Address Ajwa Garden, Rayan Talavdi, Village, Vadodara,
Timings: 11 am -7 pm daily
Tickets: Packages start from Rs 400
Swapna Shrusti Waterpark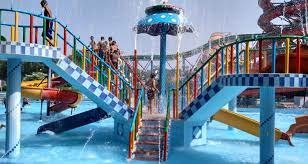 Swapna Shrushti Waterpark caters to both children and seniors, who can enjoy the park without the need for swimming costumes. The water park is set in a natural setting, away from city pollution, where nature is at its best. Enjoy exhilarating joy on a variety of water rides for all ages.
Distance: 51.4 km from Ahmedabad
Adress: Gandhinagar-Mahudi Highway, Near Amarnath Dham, Gram Bharati Cross Road, Amarapur
Timings: 11 am- 5 pm
Tickets: Rs. 500 per person
7's Water Park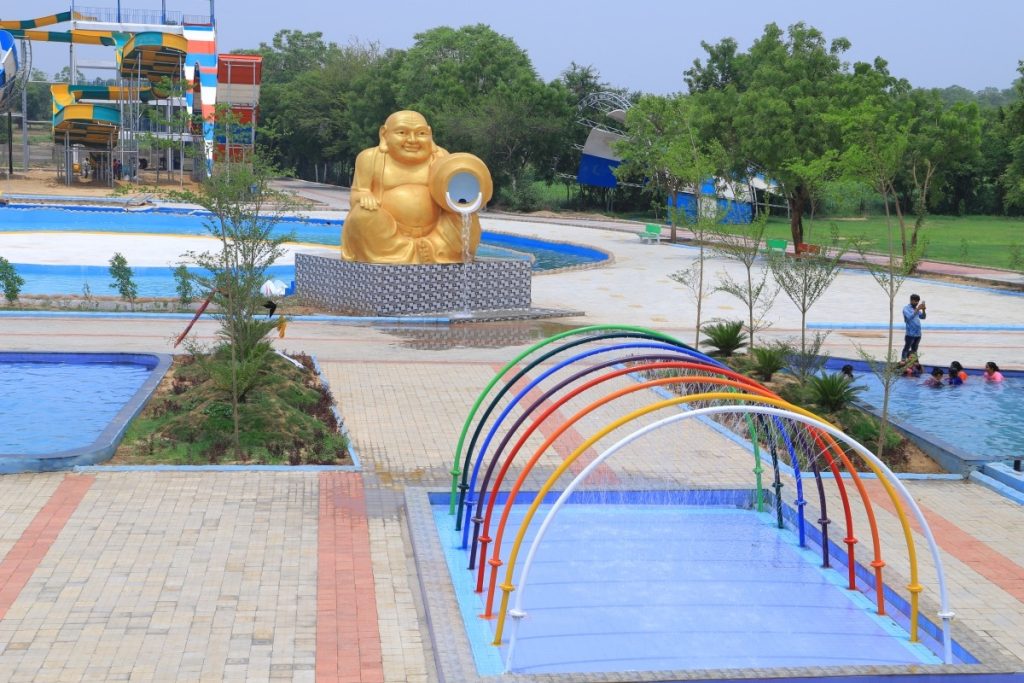 In this fun-loving atmosphere, the business of fun continues to grow. The water park, with Giant Slides, Wave Pool, Kiddies and Family Slides, Lazy River, Landscape Gardens, and Aqua Play Shop, will be the place for you and your family to get wet. A spectacular design of rides and attractions will make your visit a memorable experience. The whole park has been designed to meet international safety standards and give a good experience to all its visitors.
Distance: 29.1 km from Ahmedabad
Address: Rohissa (Amsaran), Ahmedabad-Mehmadabad Road
Timings: 10 am- 5 pm
Tickets: Rs 600 (4 ft. above)
Rs 500 (3-4ft)
Shanku's Water Park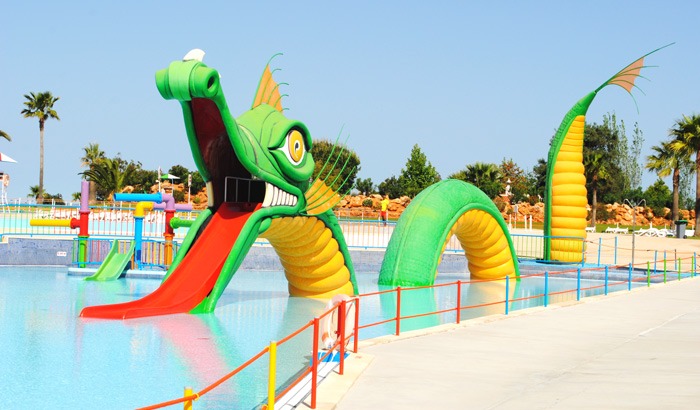 Shanku's Water Park open all year and are surrounded by lush green tropical plants and trees. Shankus' Water Park is the ideal place to drown every ounce of stress, with thrilling rides designed to appeal to people of all ages and ensure that you have the time of your life!
Distance: 61 km from Ahmedabad
Address: Ahmedabad-Mehsana Highway, Mehsana
Timings and prices on weekdays: 10 a.m.–5 p.m. (1000 per person),
Weekends and holidays: 9 am–6 pm (1200 per person)