On Friday night, the Indian Coast Guard (ICG) rescued a fisherman near the Porbandar coast. During the night hours of January 28, 2022, an Indian Coast Guard Ship C-161 intercepted a distress call while on operational deployment and regular patrolling.
At around 9:30p.m, the Indian Fishing Boat 'Diksha' made a distress call to the tandem of IFB, reporting severe respiratory distress. C-161 was then diverted to Porbandar by Coast Guard District HQ for medical evacuation.
The Indian Coast Guard Ship C-161 not only evacuated the distressed patient, but also provided him with first aid and comfort during the passage, bringing him to Civil Hospital at 10.15 pm.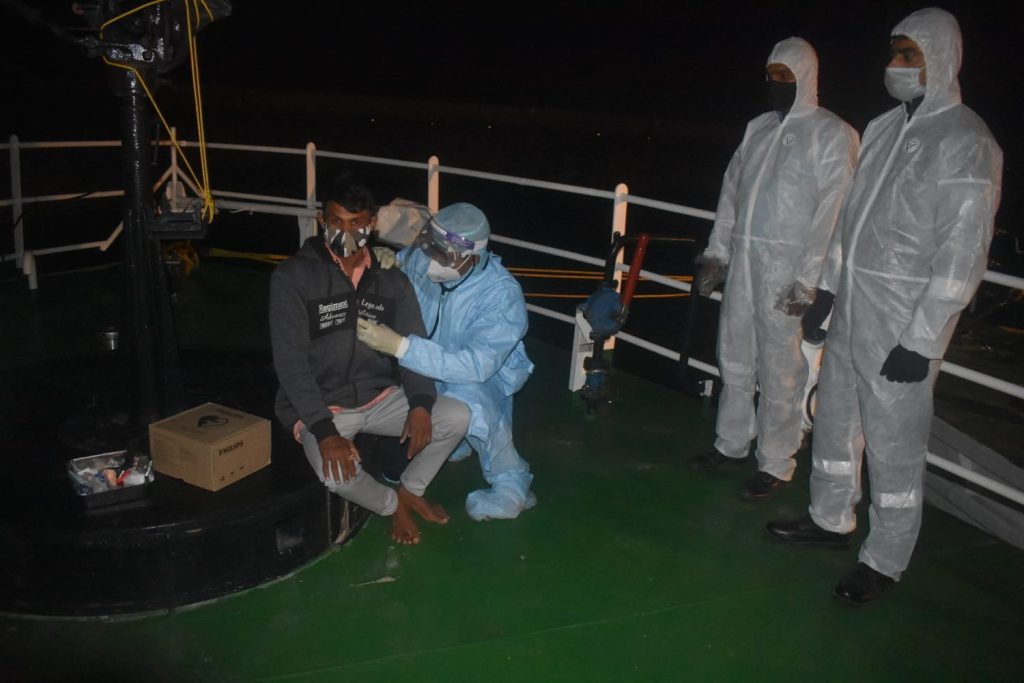 The prompt response of the ICG Interceptor Boat (IB) under the command of Assistant Commandant Karthikeyan resulted in timely assistance and evacuation for the patient, saving his life. According to reports, the patient is in good condition.