Ahmedabad: They grew up together, played together, studied together, and also breathed their last together, and in death, gave life to 12 other persons.
This is the story of two teenagers from Surat, Krish Gandhi and Meet Pandya, who suffered head injuries in a road accident while travelling on a two-wheeler on August 24. The two friends were taken to Maitreya hospital, where tests revealed Meet had suffered brain haemorrhage, and Krish had brain haemorrhage and blood clotting the brain. The two youngsters were declared braindead on August 28.
At a time when their lives had been turned upside down because of the tragedy, the two families decided to donate Meet and Krish's organs. The families got in touch with Donate Life, an NGO working for organ donation, to donate the organs.
A total of 13 organs and tissues, including four kidneys, two livers, one heart, two lungs, and four corneas, were donated in a single day, giving a new lease of life to the recipients.
According to the NGO, the two lungs were transplanted at KIMS hospital in Hyderabad, while the heart transplantation was performed at CIMS hospital in Ahmedabad.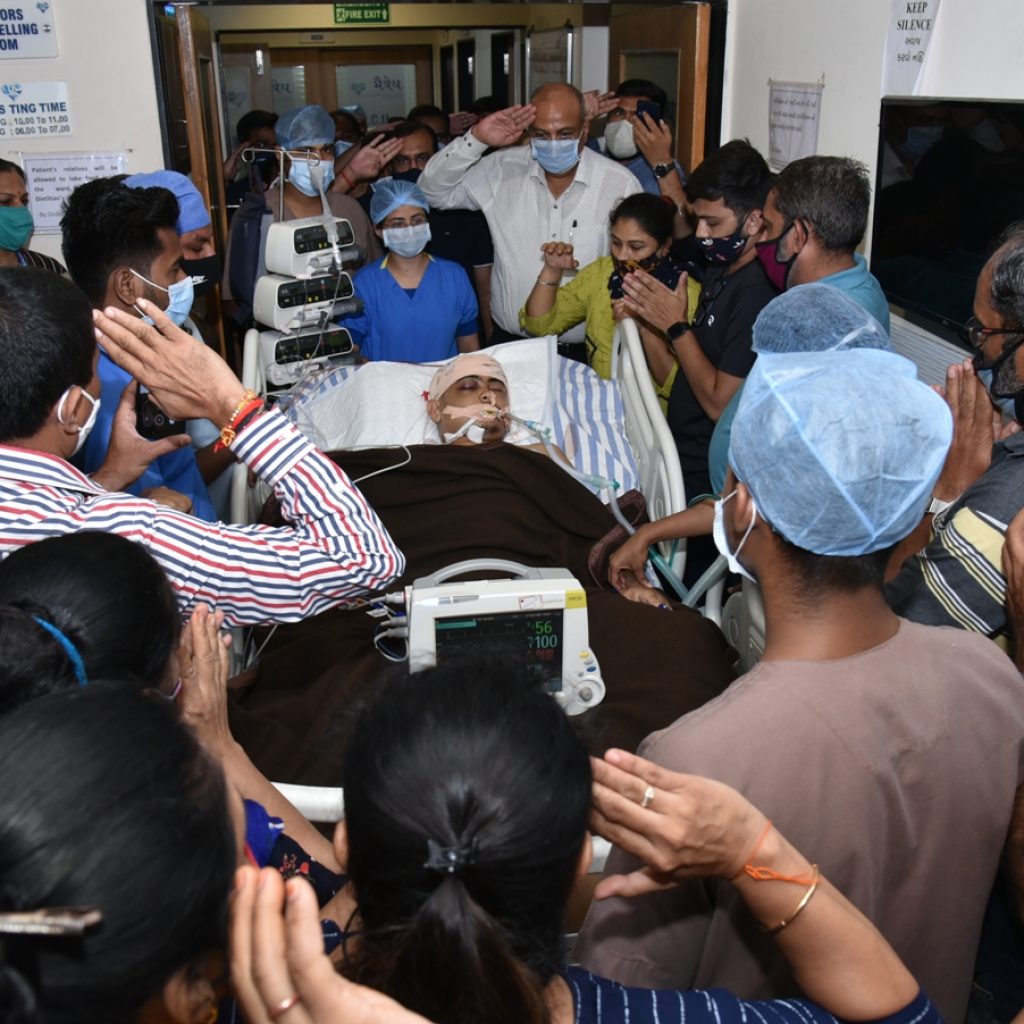 The liver transplantations were done at Shalby and Sterling hospitals in Ahmedabad, while the four kidney transplantations will be performed at the Institute of Kidney Diseases and Research Centre (IKDRC) in Ahmedabad. The four corneas were donated to Los Drashti Eye Bank in Surat.
"We salute the two families for their exemplary decision to donate their children's organs," said Nilesh Mandlewala, president of Donate Life.
Notably, this was the first time that 13 organs and tissues were donated in a single day in Gujarat.
Donate Life has facilitated the donation of 400 kidneys, 167 livers, 35 hearts, 18 lungs, eight pancreas, and 302 corneas so far.