Two teachers from Gujarat have won the National Awards to Teacher 2021.
Vanita Oayabhai Rathod, Principal, Shri Vinoba Bhave School No 93, Nana Mava, West Zone Rajkot, Gujarat along with Ashok Kumar Mohanlal Parmar, Teacher, Hiten Dholakiya Vidyalay, Bhuj, Kachchh, Gujarat will be conferred with the award by the President on September 5, Teachers' Day.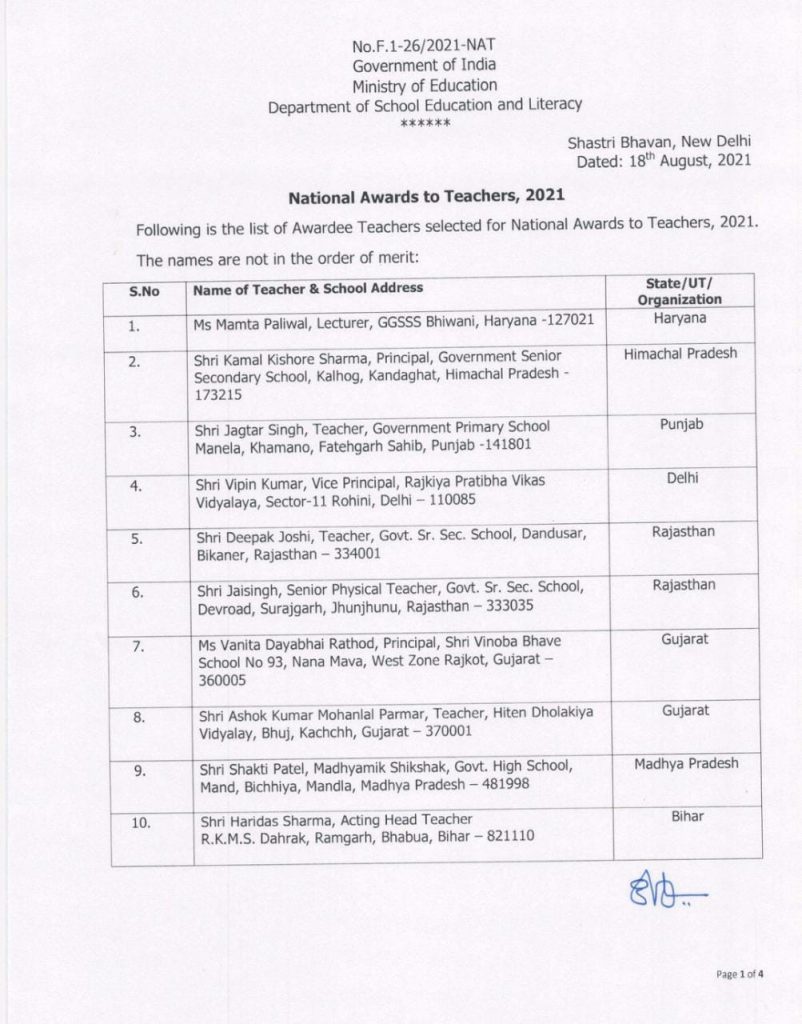 The Ministry of Education on Wednesday announced a list of 44 teachers who have been selected for this year's National Awards to Teachers, 2021. These teachers will be conferred with their awards by the President on September 5, Teachers' Day.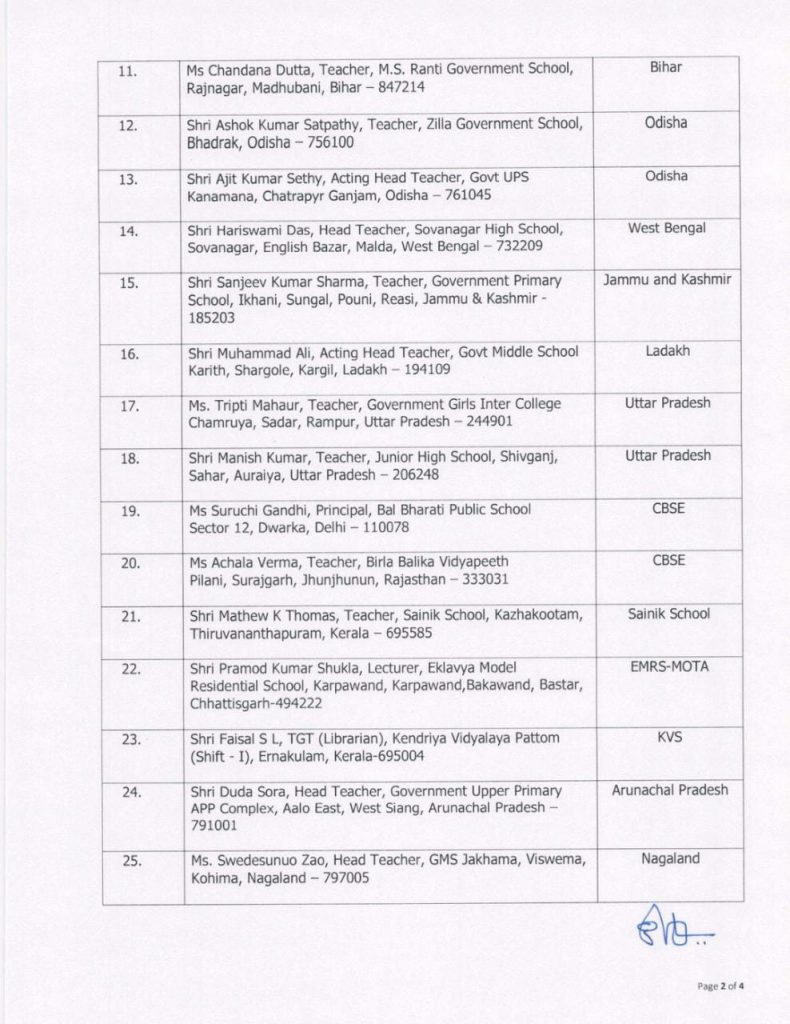 This year's winners are from Haryana, Himachal Pradesh, Punjab, Delhi, Rajasthan, Gujarat, Madhya Pradesh, Bihar, Odisha, West Bengal, Jammu and Kashmir, Ladakh, Uttar Pradesh, Chhattisgarh, Nagaland, Arunachal Pradesh, Manipur, Sikkim, Mizoram, Tripura, Assam, Jharkhand, Kerala, Andhra Pradesh, Telangana, Karnataka, Tamil Nadu, Maharashtra and Puducherry.
This year nine of the awardees this year are women.
The Central Ministry of Education had invited applications for the National Teacher Awards 2021 from June 1 to July 10. The government announced that these awards are given to honor teachers who are striving to raise quality standards in school education.