TIE Ahmedabad a leading business association dedicated to fostering entrepreneurship and innovation proudly announces the successful hosting of a Pickleball event exclusive for its associate members. The highly anticipated event took place on the 15th of September at the AP Pickleball Club in Ahmedabad.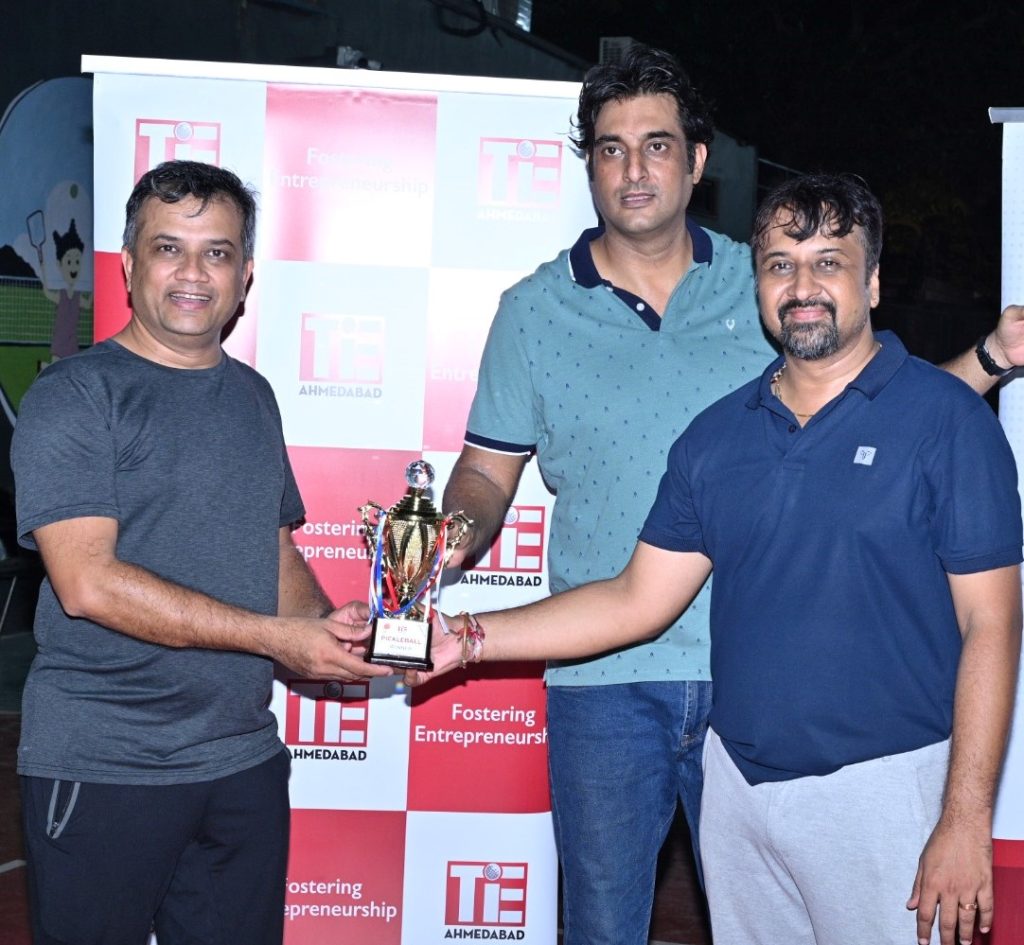 The Pickleball event provided an engaging platform for TIE Ahmedabad members to showcase their skills, foster companionship and promote a healthy lifestyle. The event witnessed a tremendous response from the participants who displayed enthusiasm and competitive spirit throughout the evening.
Divided into different sets of matches the event saw a remarkable level of talent and passion exhibited by all the participating members. The matches were fiercely contested filled with energy and excitement showcasing the true spirit of Pickleball.
TIE Ahmedabad is delighted to announce the winners of the event. Mr. Jitesh Mehta & Mr. Ashesh Shah emerged as the champion displaying exceptional skills and strategic gameplay. Mr Kaushal Soparkar and Mr Kumar Manish finished as the runner-up narrowly missing out on the top spot but demonstrating remarkable sportsmanship and resilience throughout the tournament. Additionally, Mr. Jitesh Mehta & Mr. Ashesh Shah was recognized as the Man of the Match for his outstanding performance and contributions during the event.
The evening was a resounding success bringing together TIE Ahmedabad members for a fun-filled experience. Participants not only enjoyed the thrill of competition but also fostered meaningful connections and strengthened their professional networks.
Speaking about the event President Mr. Jatin Trivedi at TIE Ahmedabad expressed gratitude to all the participants for their active involvement and congratulated the winners for their exceptional performances. They mentioned "The Pickleball event created an excellent opportunity for our members to engage in healthy competition and network with fellow entrepreneurs and innovators. It was incredible to witness the passion and talent on display throughout the evening. We intend to continue organizing such events to provide recreational opportunities and promote a sense of community within our associate membership."