Ahead of the G20 summit in Delhi between September 9 and 10, authorities have brought four dewatering trucks from Ahmedabad to deal with waterloging in case of rains during the event.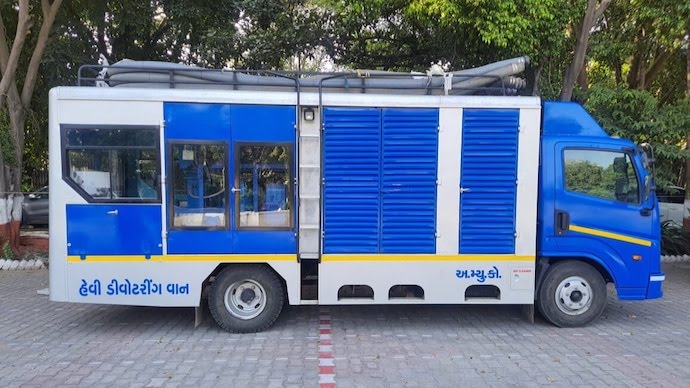 With the capability of sucking 10,000 litres per minute at a radius of 25 meters, these trucks are capable of clearing clogged water within a short span of time, that too, without making any noise.
Compared to conventional dewatering machines, these trucks are less polluting and more environmentally friendly.
According to authorities, these trucks will be deployed at Pragati Maidan, where the G20 event will take place between September 9 and 10 and Raj Ghat, to deal with waterlogging due to rains.
The G20, comprising the world's 20 largest economies, serves as a crucial platform where leaders can address pressing challenges – from economic disparity to climate change.
Set to take place in New Delhi, the venue for the event has been named 'Bharat Mandapam' in Pragati Maidan.
Ahead of the mega event, Delhi has been placed under several restrictions due to enhanced and widespread security measures.