The Union Minister for Road Transport and Highways, Nitin Gadkari on Tuesday unveiled world's very first Bharat Stage 6 (BS6) compliant hybrid, ethanol-powered Innova.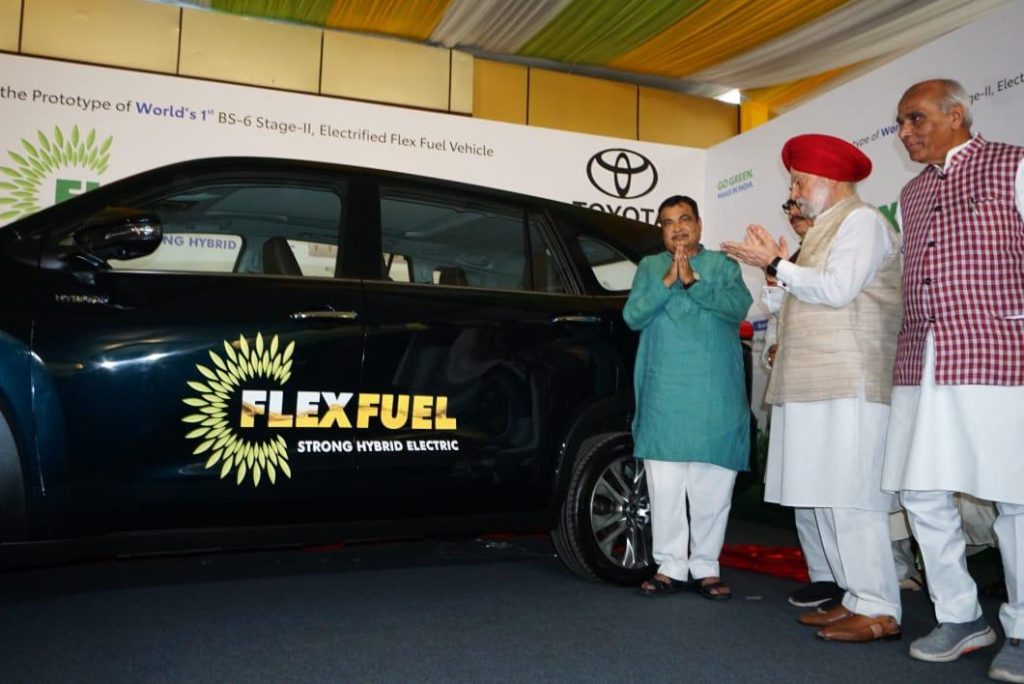 For the unversed, Ethanol is a renewable fuel that is made from the fermentation of sugars from plant materials. The most common sources of ethanol are sugarcane, corn, and maize. Ethanol can also be made from other plant materials, such as barley, wheat, and cassava.
Ethanol is a clean-burning fuel that produces fewer emissions than gasoline. It is also a domestically produced fuel, which can help to reduce India's dependence on imported oil.
The government of India is promoting the use of ethanol as a fuel and has set a target of blending 20 per cent ethanol with gasoline by 2025. The blending of ethanol with gasoline is known as flex-fuel technology.
Gadkari, speaking on the occasion, emphasized the government's commitment towards encouraging environmentally friendly vehicles. Gadkari said, "India can reach 20 per cent Ethanol blending within three months as our ethanol manufacturers have that capacity. India can become the world's number 1 producer of ethanol," "My dream is to have all cars, two-wheelers, auto rickshaws running on 100 per cent Ethanol", the minister further added.
The union minister launched a hydrogen-powered car, the Toyota Mirai EV, last year to promote alternative and green fuel energy.
The new Innova will be powered by a hybrid powertrain that combines a petrol engine with an electric motor. The 2.0-liter 4-cylinder petrol engine generates 181 bhp, providing a fuel efficiency of 23.24 kmpl. This engine is paired with an e-CVT transmission. The release date of the vehicle has not been announced yet.
The hybrid powertrain is capable of delivering fuel efficiency of up to 28 kilometers per liter in the city and 35 kilometers per liter on the highway. The car can also run on ethanol, which is a renewable fuel made from sugarcane.
The new Innova is equipped with a number of features that make it a comfortable and safe car to drive. These features include a seven-seater cabin, a touchscreen infotainment system, a reverse camera, and a parking assist system.
The BS6-compliant Innova was showcased at the Transport Bhawan in New Delhi, India. This model, developed by Toyota Kirloskar Motor (TKM) in collaboration with the Automotive Research Association of India (ARAI), is powered by a combination of petrol and ethanol.
The hybrid, BS6 compliant Innova, runs on both petrol and ethanol and simply by switching a dial, one can alter the fueling choice. This flexibility of fuel option is a highlight of this model.
The ethanol for this innovation is expected to be sourced from excess food grain and biomass, which practically makes it a renewable source of energy. Thus, it doesn't just reduce a vehicle's carbon footprint but also supports the agricultural economy.