The Travel & Tourism Fair (TTF), the largest travel trade show ever to be held in Gujarat, opened at Mahatma Mandir Convention & Exhibition Centre in Gandhinagar on Wednesday. Anticipation runs high as TTF 2023 lays the groundwork for the upcoming travel seasons, showcasing an unprecedented level of collaborative promotion by the travel and tourism fraternity.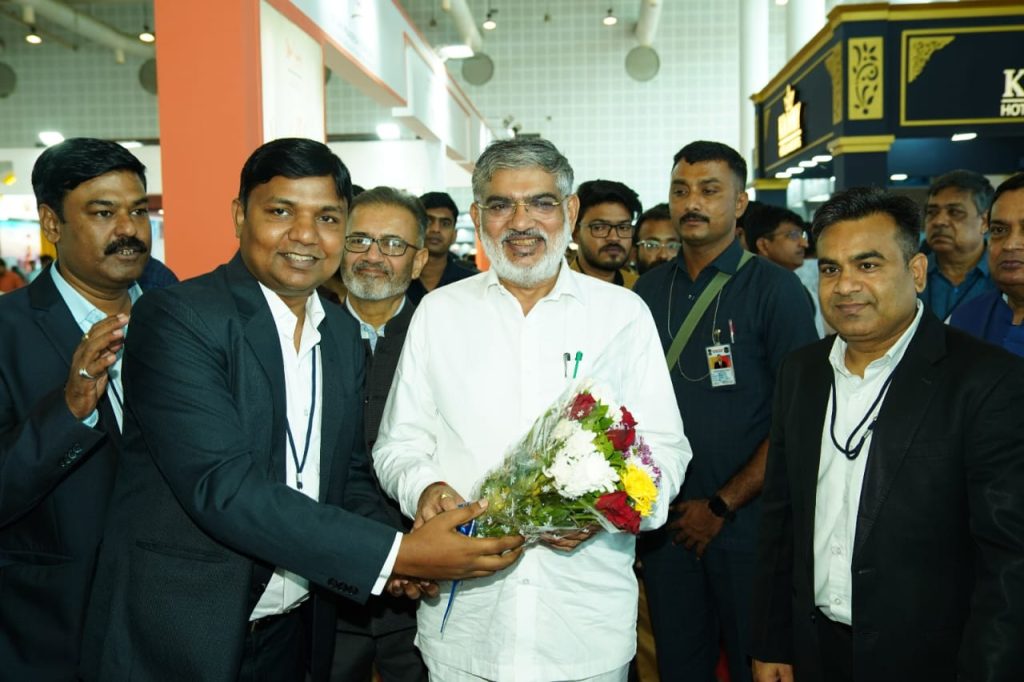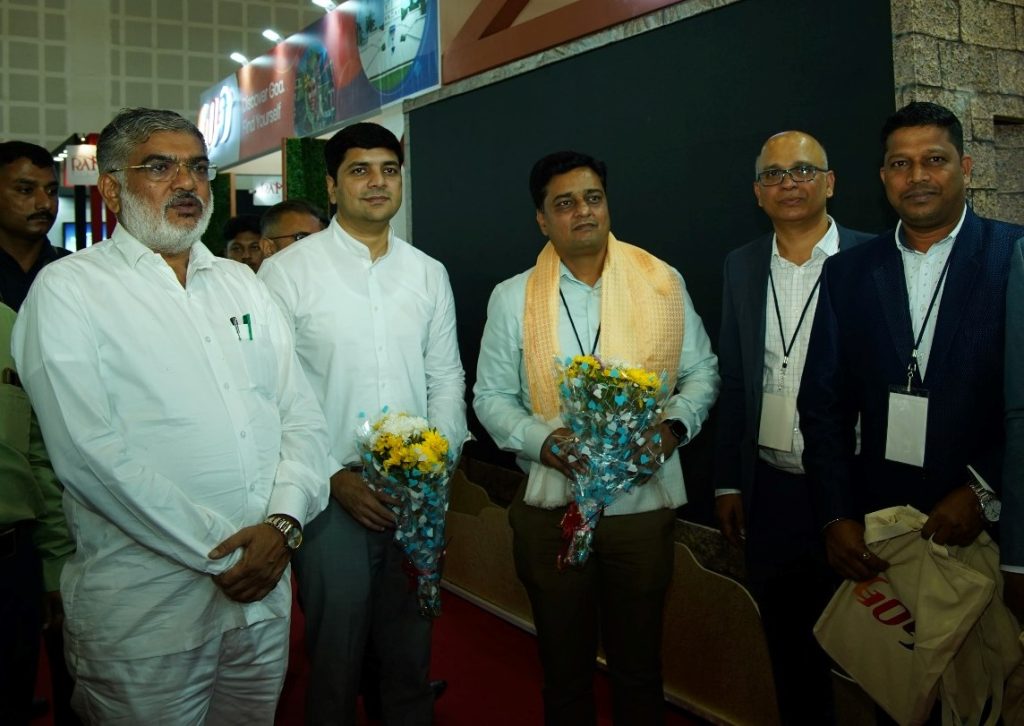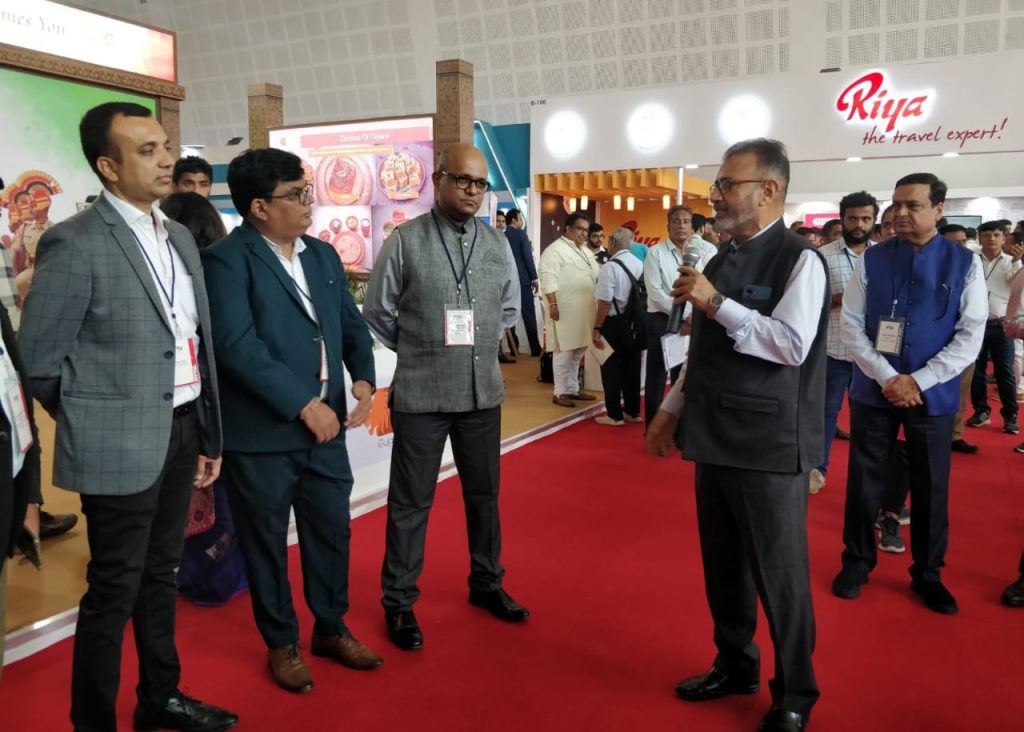 TTF 2023 is the biggest gathering in the travel industry just ahead of the Diwali vacation holiday season. Various destinations from across India have gathered under a single roof to establish the latest trends in the booming tourism industry following the setback caused by the pandemic some time ago.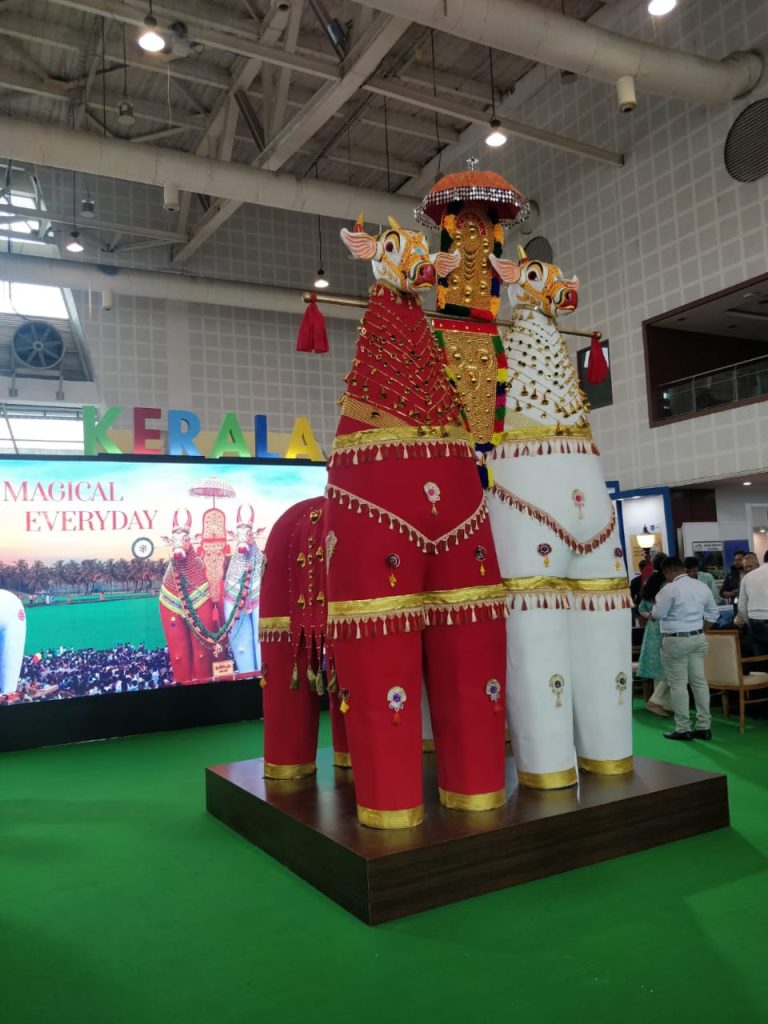 TTF 2023 showcases not only different states of India but many international destinations like Armenia, Bhutan, Georgia, Japan, Kazakhstan, Kenya, Nepal, Russia, Thailand, Turkey, UAE, The United Kingdom, Uzbekistan and Vietnam are also represented, adding to the overall global appeal of the show.
Tourism Minister of Gujarat Shri Mulubhai Bera inaugurated TTF 2023 in the presence of many distinguished dignitaries.
"Tourism is an industry that has a multiplier effect on the economy. TTF 2023 is a unique platform that promotes travel and tourism and contributes significantly to the Indian and global economy. It aligns perfectly with our vision of promoting tourism within Gujarat and across India", said the Honourable Minister in a positive message to the tourism industry.
The inauguration ceremony was graced by prominent figures, including Hareet Shukla, Secretary Tourism, Gujarat, Dr Sourabh Pardhi, Commissioner and Managing Director, Gujarat Tourism, Raja Yaqoob Farooq, Director Tourism Kashmir, JK Tourism, Vinay Kumar Rai, Director, Bihar Tourism, and many other senior tourism officials from other states, heads of travel trade associations, and luminaries from the travel and tourism domain.
The travel industry leaders present included Virendra Shah, Chapter Chairman-Gujarat of Travel Agents Association of India (TAAI), Ronak Shah, Chapter Chairman-Gujarat of Travel Agents Federation of India (TAFI), Pinkal Shah, Chapter Chairman-Gujarat of Association of Domestic Tour Operators of India (ADTOI), Vinesh Shah, President of Travel Agent Association of Pan India (TAAPI), Amesh Daftry, President of Tourism Leaders Club (TLC), and others.
TTF 2023 will play host to over 800 exhibitors from 15 countries and 24 Indian states. Over the three-day event, TTF will cast a spotlight on the growing potential of India's domestic tourism segment, attracting over 7,000 tour operators and travel agents from Gujarat and its neighbouring regions. The exclusive B2B show is one of the most important gatherings for the travel trade, evident from the scale of participation from across India. It is exclusively open for the travel trade, over three days (23-25 Aug) from 11 am to 7 pm.
Gujarat Tourism, one of India's most proactive state tourism bodies, is supporting and participating in a big way as the Host State, along with a large number of its private stakeholders, as well as the Gujarat Pavitradham Yatra Vikas Board.
The Partner States for TTF 2023 include Bihar, Goa, Himachal Pradesh, Karnataka, Kerala, Madhya Pradesh, Odisha, Rajasthan, Uttarakhand, and Uttar Pradesh. Meanwhile, the Featured States are Delhi, Haryana, Jammu & Kashmir, Maharashtra, Meghalaya, Punjab and Tamil Nadu.
The hill stations of Uttarakhand and Himachal Pradesh have set up the largest pavilions, showcasing a significant number of sellers who are presenting the unique destinations of these states. The importance of tourism in these regions is especially notable for their economies.
Renowned industry players, including World Tourism Hub, Trulyy India, Hotelbox Riya, RezMyTrip, Fly24hrs, India DMC, Sterling Holidays Resorts, Radisson Hotel Group, CGH Earth, and Wyndham Hotels & Resorts, will be at the forefront, actively participating and contributing to the event's dynamism.
"TTF is the oldest and the largest travel trade show in India organised annually in all the major cities and the Ahmedabad edition is one of the largest. It is the most important travel trade show, as it serves as a platform for ideas and opportunities, facilitating collaboration for advancing the travel and tourism sector. TTF 2023 at Gandhinagar has reached a new milestone in terms of size of participation and will surely play a significant role in shaping travel trends for the vacation season ahead," remarked Sanjiv Agarwal, Chairman & CEO of Fairfest Media, India's largest travel trade show organiser.
"Walking the show was truly a wonderful experience. Numerous states, along with their extensive private stakeholders, have established a significant presence at TTF. On behalf of the Gujarat government, we extend a warm welcome to all. TTF has been organised exceptionally well, and needless to say, the event is of utmost importance to the entire travel and tourism community. It's an information-rich platform and facilitates 3 days of continuous business interactions. Best wishes to the TTF team!", Tourism Minister of Gujarat Shri Mulubhai Bera concluded.