Have you seen a bicycle that turns in the opposite direction of its steering and helps one understand how bicycles stay upright using principles of gyroscopic motion and center of mass and friction?; Or learnt about how sound vibrations can create sand patterns?; Or experimented with a wall-mounted robot that can draw a portrait with calculated perfection using coding, threads, three kinds of motors, and an Arduino?; Or made a small 3-in-1 toy from a humble straw to help you understand various mathematical and scientific concepts?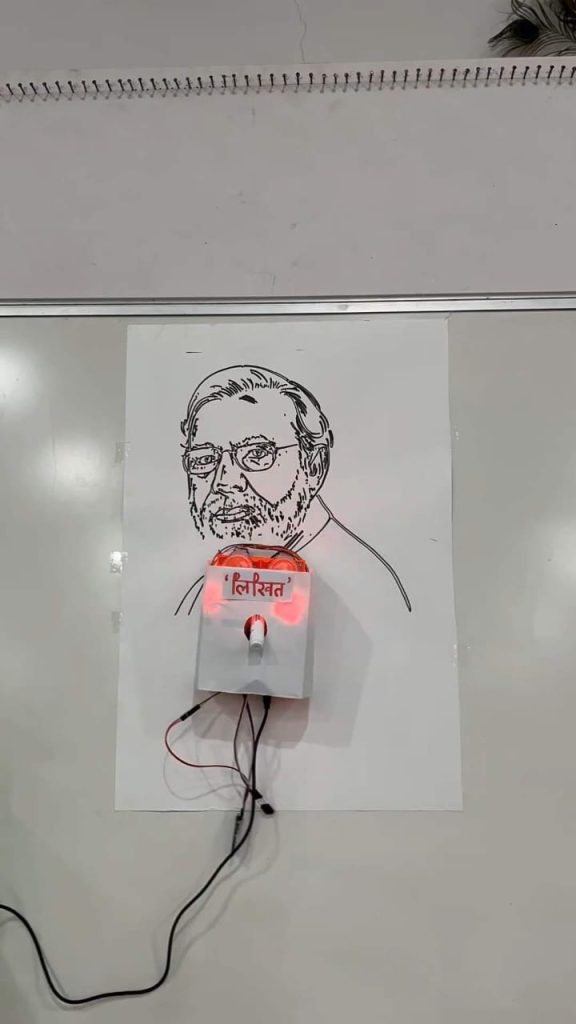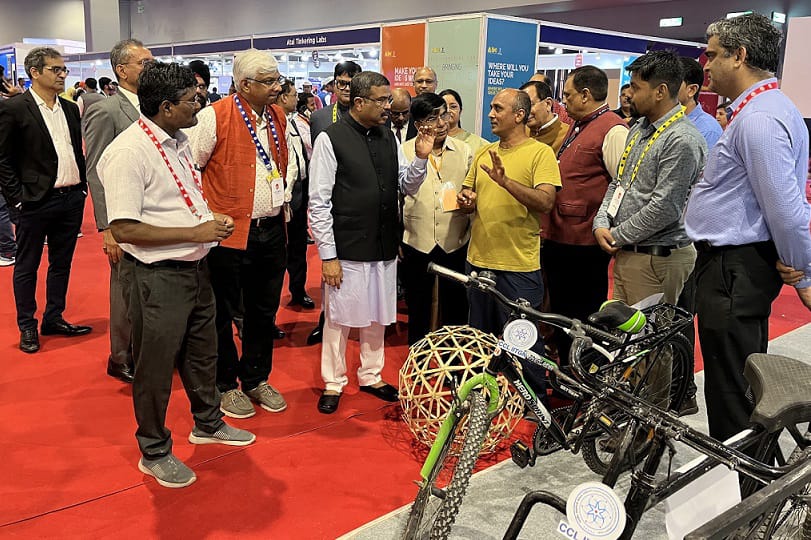 These are only a few of the more than 500 STEM-based (Science, Technology, Engineering, and Mathematics) toys and models created by the Centre for Creative Learning (CCL) at the Indian Institute of Technology Gandhinagar (IITGN) that caught the attention of Hon. Prime Minister Shri Narendra Modi; Union Education Minister Shri Dharmendra Pradhan; other eminent personalities like Prof Manjul Bhargava from Princeton University, the first person of Indian origin to win a Fields Medal (considered as Nobel prize in Mathematics), and Mr Sonam Wangchuk, an innovator and education reformist from Ladakh, and about 1.5 lakh visitors at the Akhil Bhartiya Shiksha Samagam 2023 held recently in New Delhi to commemorate three years of the National Education Policy (NEP) 2020.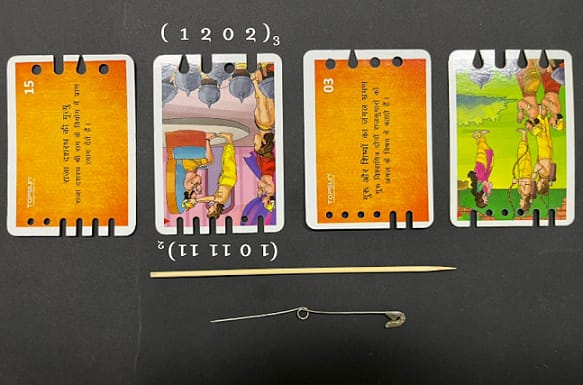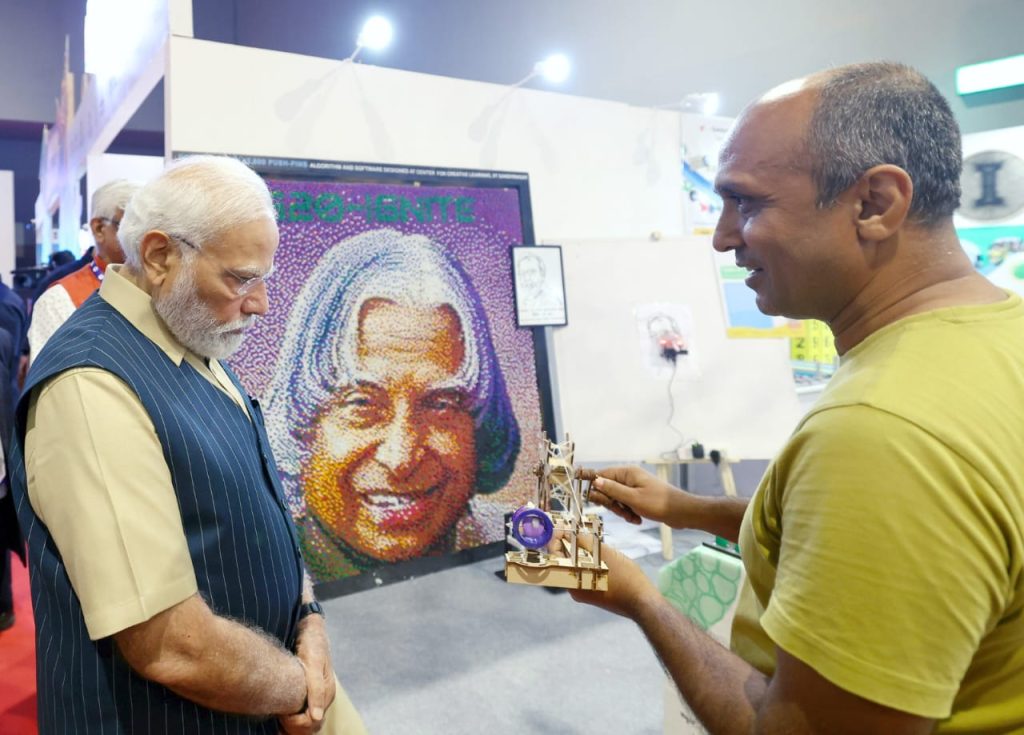 CCL is one of the interdisciplinary labs at IITGN that nurtures scientific temper and the inherent creativity in students and teachers alike to bring back the lost gleam in the eyes of learners and make learning joyous and engaging. Through its unique STEM learning toys, models, and activities, which inherently align with the objectives of NEP 2020, CCL has reached 20,000+ teachers and 50,000+ students across the country through its offline programmes and 5,00,000+ people through online education and training sessions in the past 6.5 years. Their idea is to immerse the learner in a subject in order to learn it and to do rather than merely read. The Centre aims to overhaul pedagogy by making the lectures engaging, providing experiential learning, and fostering creativity and innovation.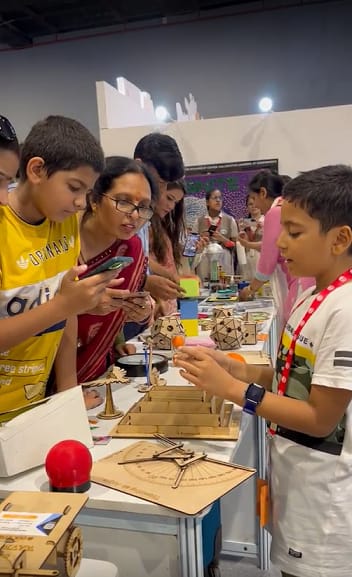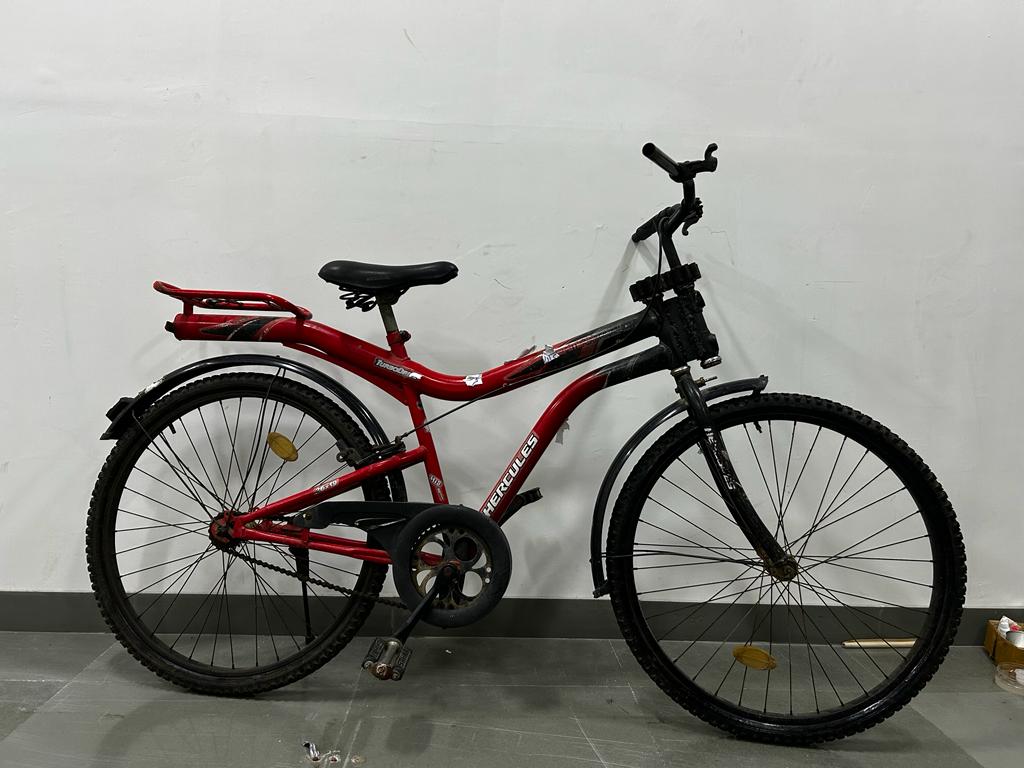 At the Akhil Bhartiya Shiksha Samagam 2023 exhibition, Prime Minister Shri Narendra Modi took a keen interest in knowing about CCL's engaging models and exhibits for experiential STEM education, including large portraits made with push pins and Rubik's cube, charkha generator, uniquely designed non-intuitive bicycles, harmonograph – a mechanical apparatus that employs pendulums to create geometric images, Wonder Box – a set of 20+ toys designed by CCL for foundational literacy and numeracy for children aged 4-6 years that is set to go to around 80,000 schools in Gujarat and Uttar Pradesh, a giant 8-feet geodesic dome made with bamboo sticks, among others.
Furthermore, Prof Manjul Bhargava and Mr Sonam Wangchuk were also intrigued by the CCL exhibits and took a keen interest in understanding the Mathematics or Science behind each toy. They admired the binary-and ternary-based Radix sorting cards that use holes and sticks of different shapes and sizes to sort cards in a sequence, a sine wave car that moves forward to draw a sine wave, and a Fourier machine that adds various sine functions and draws the resultant graph. Mr Sonam Wangchuk tried to ride the four innovative bicycles designed in CCL's lab. These include a bicycle which moves forward when you paddle in both directions, a bicycle that turns in the opposite direction than the one it is directed to turn to, one with four wheels that could be balanced even with zero angular momentum, and a bicycle with reverse gear ratio, which makes it impossible to ride.
Sharing their experience and commitment to making a difference in the Indian education sector, Prof Manish Jain, Head of CCL, IITGN, said, "Our booth was one of the most populated at the event, and often, we didn't even have to explain any of the toys and activities to the children and adults who were deeply engaged in solving, inquiring, and playing with the toys/models. The excitement and 'gleam in the eyes' was equal among the 1.5 lakh visitors and the eminent visitors like the Prime Minister, the Fields Medalist, and the real-life 'Rancho' from the movie '3 Idiots' when they saw and engaged with our work. It is proven beyond a doubt that hands-on activities and toys are the biggest need in our classrooms today – the most important tools to make education engaging, inspiring, and meaningful to all."
Around 1.5 lakh visitors, including students, youth volunteers, academicians, and researchers, also visited and engaged with CCL's STEM models and exhibits in mere two days.