Indian Institute of Technology Gandhinagar (IITGN) hosted its 12th Convocation on the campus today by conferring degrees to a total of 456 students.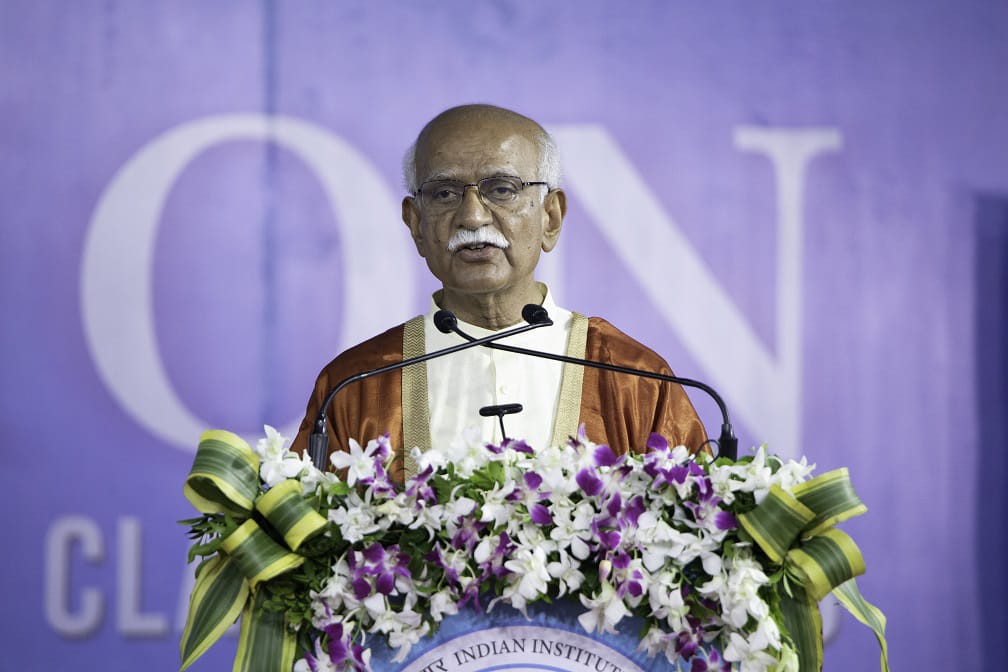 For the first time, the Institute awarded verifiable and tamper-proof digital degrees, mark sheets, and medal certificates in USB drives to 73 PhD students, 43 MTech students, 1 BTech-MTech Dual Degree student, 108 MSc students, 23 MA students, 8 PGDIIT students, 3 BTech Dual Major students, 196 BTech students, and 1 BSc (Engineering) student. Apart from this, the Institute has also uploaded these digital degrees into students' DigiLocker, which they will be able to access and download in PDF format with their Aadhaar authentication from anywhere. A total of 16 students from the class of 2023 have completed their BTech in less semesters than the usual eight semesters.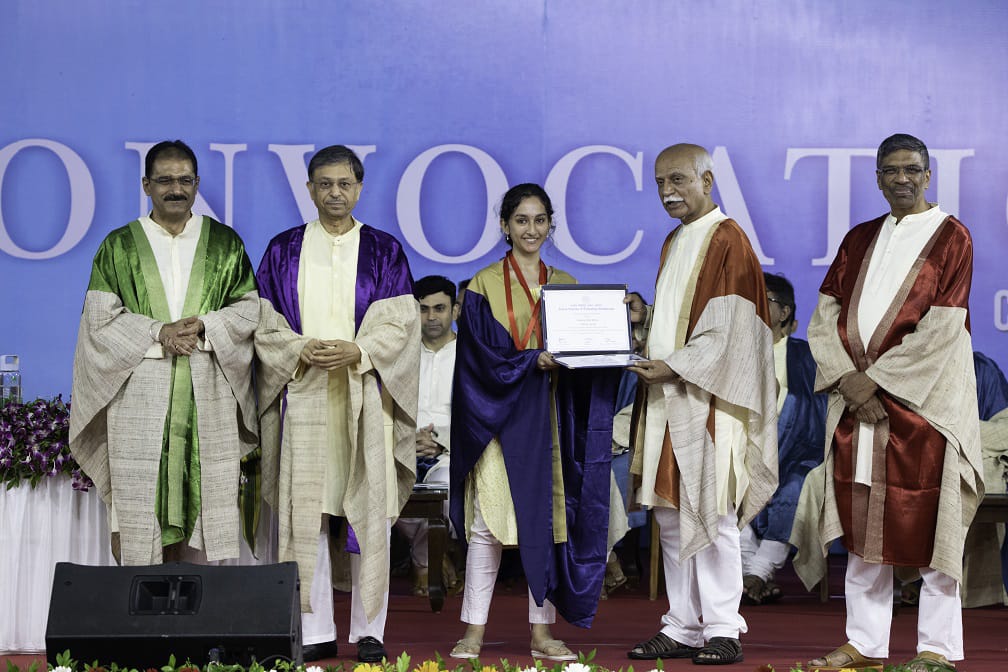 This year, 48 students received 58 medals, including 42 gold medals and 16 silver medals for excellence in various categories such as academics, outstanding research, innovation, leadership, social service, sports, arts & culture, and so on. For the first time, IITGN also presented Institute Fellow Awards to Mr Kushal Sacheti, serial entrepreneur, investor, and philanthropist, and Mr Rajesh (Raj) Mashruwala, founder of a number of technology companies and Founding President of the IIT Gandhinagar Foundation in the United States, to honour their pivotal role in IITGN's growth and development over the years.
Dr BVR Mohan Reddy, Founder Chairman and Board Member, Cyient, a global technology solutions company, graced the occasion as Chief Guest. Delivering his Convocation Address to the graduating students, Dr Mohan Reddy urged them to reflect upon various opportunities and challenges that lie ahead in the field of technology and the impact it can create to solve some of the most pressing global concerns. He highlighted four significant points that play a huge role in the growth of an individual as well as society, including the Power of Technology, Innovation and Entrepreneurship, Ethics, and Sustainability. Elaborating on the unique aspects of each of them, Dr Reddy encouraged students to imbibe them and said, "Technology is not just a field of study or a career choice; it is a powerful force that drives innovation, shapes industries, and transforms society. It is therefore essential for us to explore the power of emerging technologies that will define the trajectory of our world and address pressing global challenges, such as climate change, inequality, and healthcare accessibility. On the other hand, innovation is the lifeblood of entrepreneurship, which challenges the status quo, seeks out opportunities, transforms ideas into action, propels technological advancements, and fuels economic growth. By recognising unmet needs, understanding market dynamics, and applying your technical knowledge, you have the power to conceive transformative innovations that shape entire industries and improve lives."
Urging students to follow the path of ethics and sustainability, Dr Reddy said, "As you step into the professional world, I urge you to utilise your knowledge and skills with a sense of purpose – to harness technology for the betterment of our society. Consider the ethical implications of your work and aspire to create technologies that promote inclusivity, equality, and sustainability on a global scale because your expertise in technology will be crucial in reshaping industries and driving sustainable practices."
In his concluding message to students, Dr Reddy said, "As you graduate from a brilliant technology institution, seize the opportunities, confront the challenges, and together let's shape a future where technology elevates the human experience and makes the world a better place for generations to come."
Earlier to the Chief Guest's address, Dr Rajiv Modi, Chairman & Managing Director, Cadila Pharmaceuticals Ltd and Chairman of the IITGN Board of Governors, acknowledged the vision to create an ecosystem of holistic education that has led to the creation of IITs across India and the tremendous opportunities that are opening up for students in India in various sectors. Dr Rajiv Modi said, "With a clear vision and articulated aspirations to become the third-largest economy in the world, opportunities are growing in the country. There is an increasing demand for skilled professionals to engage in cutting-edge research and innovation across various industries, opening up excellent career prospects for participating in the growth of our economy." He also reminded the graduating students the foundational values that have guided their journey at IITGN to build their futures, i.e. the pursuit of knowledge, the quest for truth, and the spirit of innovation.
Exhorting students to embrace challenges and follow the path of humanity, Dr Modi said, "In a lifelong journey of curiosity and continuous learning, embrace the challenges that come your way, for they will be the stepping-stones to your personal and professional growth. In a world that often seems divided, it is our shared humanity that can bring us together. Use your knowledge and skills not just for personal gain but also for the betterment of society."
Announcing the total number of degrees and medals awarded to the Class of 2023 at IITGN, Prof Rajat Moona, Director, IITGN, gave a brief overview of the Institute's activities and achievements during the year. He highlighted a number of academic innovations that the Institute implemented this year, including establishment of 13 distinct academic departments to enable more effective academic administration; introduction of a novel, flexible, and hands-on UG curriculum from the academic year 2022 that is in resonance with the National Education Policy; revised lecture slots to optimise classroom resources and facilitate better learning experiences; introduction of a new BTech degree programme in Artificial Intelligence starting from the Academic Year 2023-24; and soon to be launched e-Masters programs in "Industrial Safety Engineering" and "Energy Policy and Regulation"; among others. The Institute has also made significant strides in research and development. With over 550 journal articles, 10 granted patents, 50 sponsored and consultancy projects, and substantial funding of about Rs 52 crores in the past year, the R&D output has been impressive.
Congratulating all degree recipients and medal winners as well as their parents and family members for all the hard work and patience leading to this success, Prof Rajat Moona said, "From tomorrow, a new life awaits you beyond the protective portals of the Institute. I wish you the courage and the wisdom to handle life as it unfolds. There will always be ups and downs. Turn the hard times as an opportunity to recognise your strengths and weaknesses, and keep your mind open. Remember, the life battles are won by those who have the patience to think and will to win." Prof Moona concluded his speech by quoting a portion from Steve Jobs' commencement speech at Stanford University in 2005, where he had said – "Don't let the noise of others' opinions drown out your own inner voice, have the courage to follow your heart and intuition."