Prime Minister Narendra Modi inaugurated an international airport near Rajkot city. It is the first greenfield airport in the state and has been built at a cost of Rs 1,405 crore.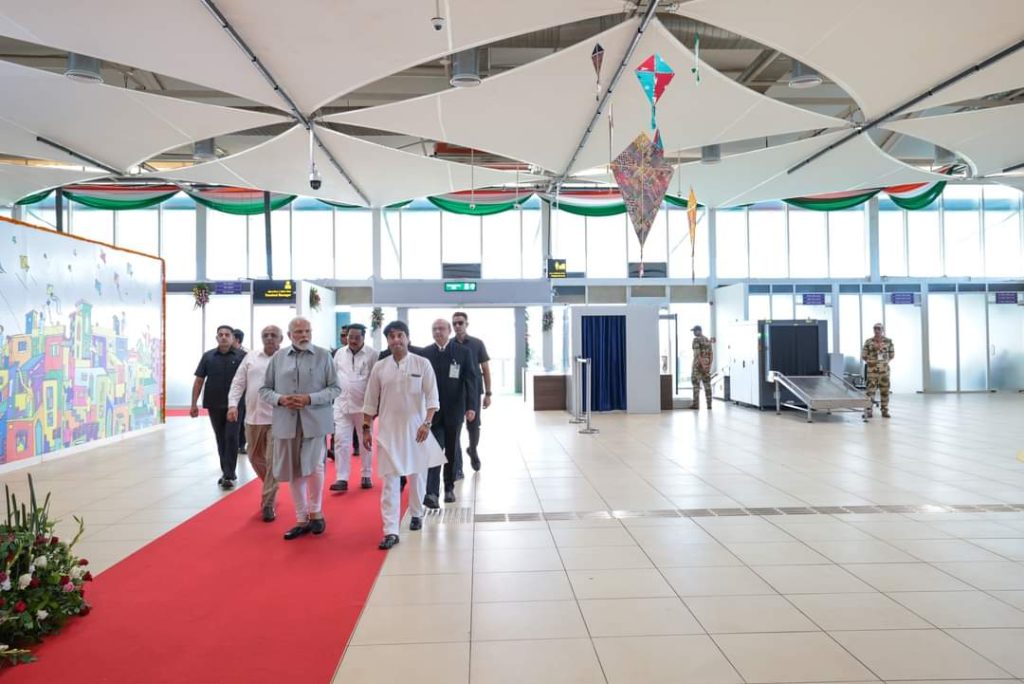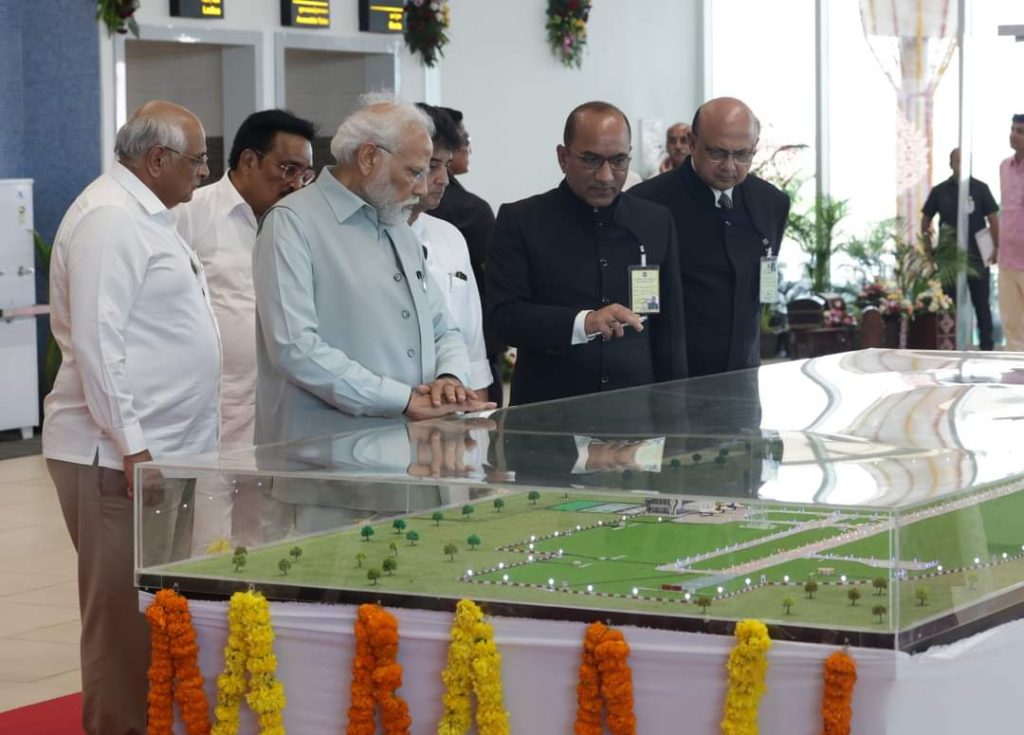 The facility, located in Hirasar village, around 30 km from Rajkot, is spread over an area of 1,025.50 hectares (2,534 acres), out of which the Airports Authority of India has constructed the airport in an area of 1,500 acres.
It has a 3,040 metre (3.04 km)-long and 45-meter-wide runway where 14 planes can be parked at any given point.
In October 2017, PM Modi performed the ground-breaking ceremony of the international airport at the Hirasar village near Rajkot city.
After inaugurating the airport on Thursday, the PM took a walk in the premises and learnt about technical aspects of the facility from officials.