Sardar Vallabhai Patel Airport in Ahmedabad was flooded with knee-high water as per visuals shared on social media. The heavy rains induced water logging at the airport have led to passengers facing trouble in reaching for their flights on time while authorities have asked the passengers to check in with their airlines about their flights.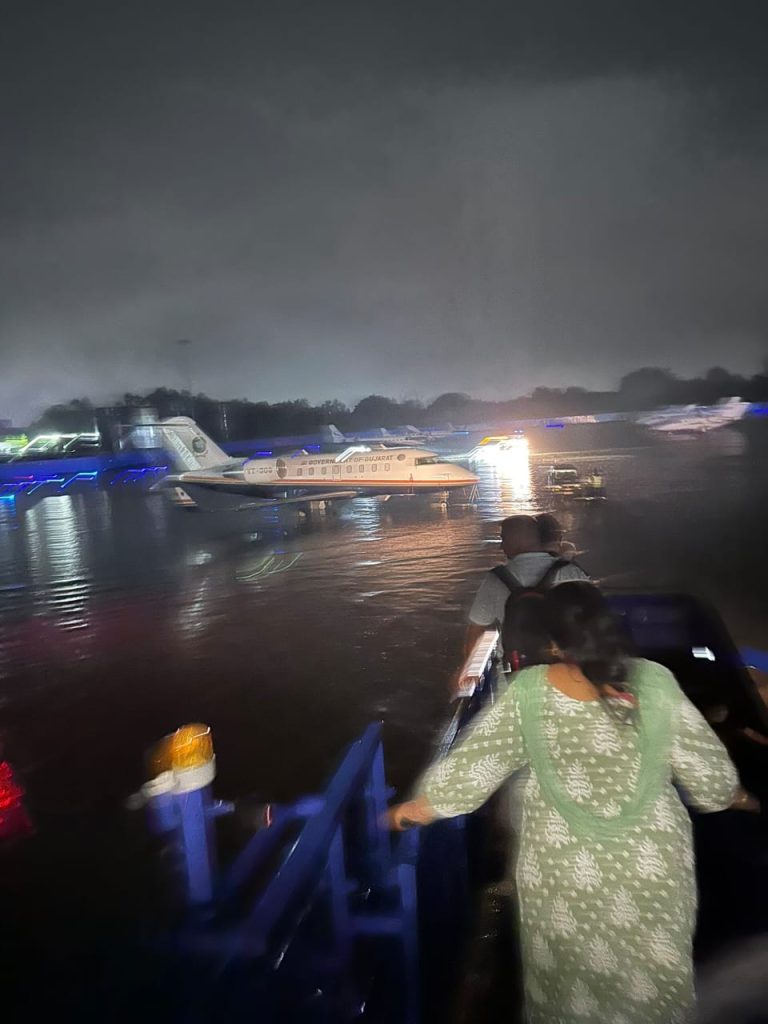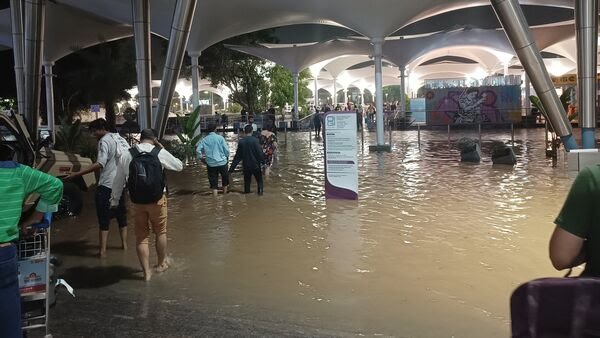 Sharing the visuals of water outside the Gujarat airport a user on Twitter informed that it took her almost 40 minutes to disembark from her flight.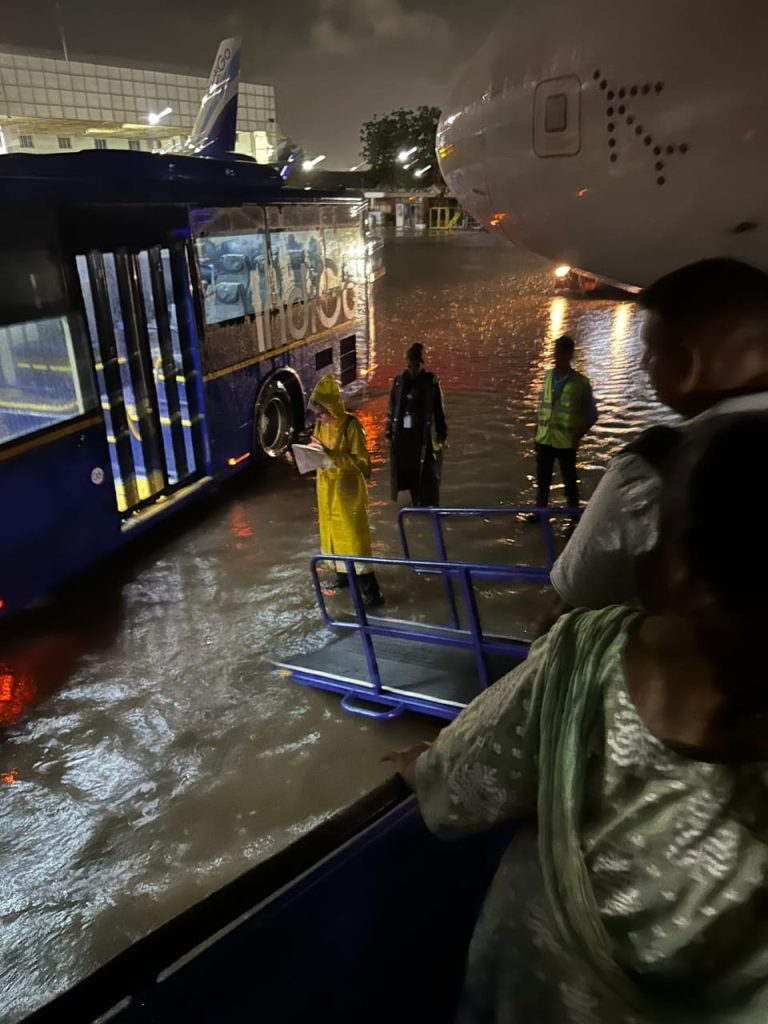 The visuals show passengers scouring to make it to the airport due to knee-deep water and airport officials trying to run the operations smoothly while covered in water protective equipment.
"Due to heavy rains and water logging around the airport, we request all passengers to check with their respective airlines before starting their journey. Passengers are also advised to avoid parking at the airport facility." Ahmedabad Airport shared the information on their official Twitter page.