In a tragic incident, nine persons were killed while 13 suffered injuries in two back-to-back accidents at the same spot on SG Highway in Ahmedabad on Thursday midnight.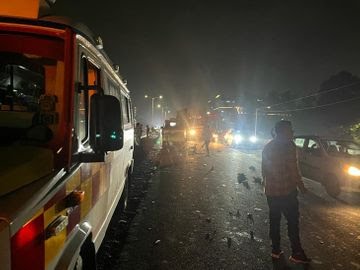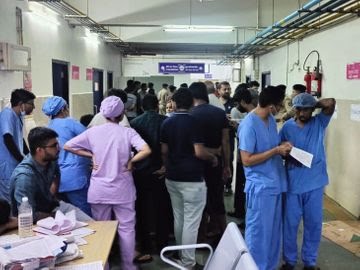 Reports said an SUV hit a dumper from behind leading to a commotion on the road with a number of curious passersby blocking the road while many tried to help those injured.
While the injured people were being sent to hospital, a speeding luxury car rammed into the crowd. According to the Ahmedabad city police control, nine people were killed while 13 suffered injuries.
Police said that the accident occurred at around 1:15 am at ISKCON flyover on busy Sarkhej-Gandhinagar (SG) highway, which is reported to be prone to accidents.