About 70 IIT and engineering aspirant students from rural and humble backgrounds, mostly from Jawahar Navodaya Vidyalayas and other government schools from 16 Indian states, were beaming with confidence and joy as they gathered for the valedictory function of the second edition of the "IITGN-Dakshana Leadership Programme" on June 30, 2023, before starting their engineering journey at various IITs and NITs across the country.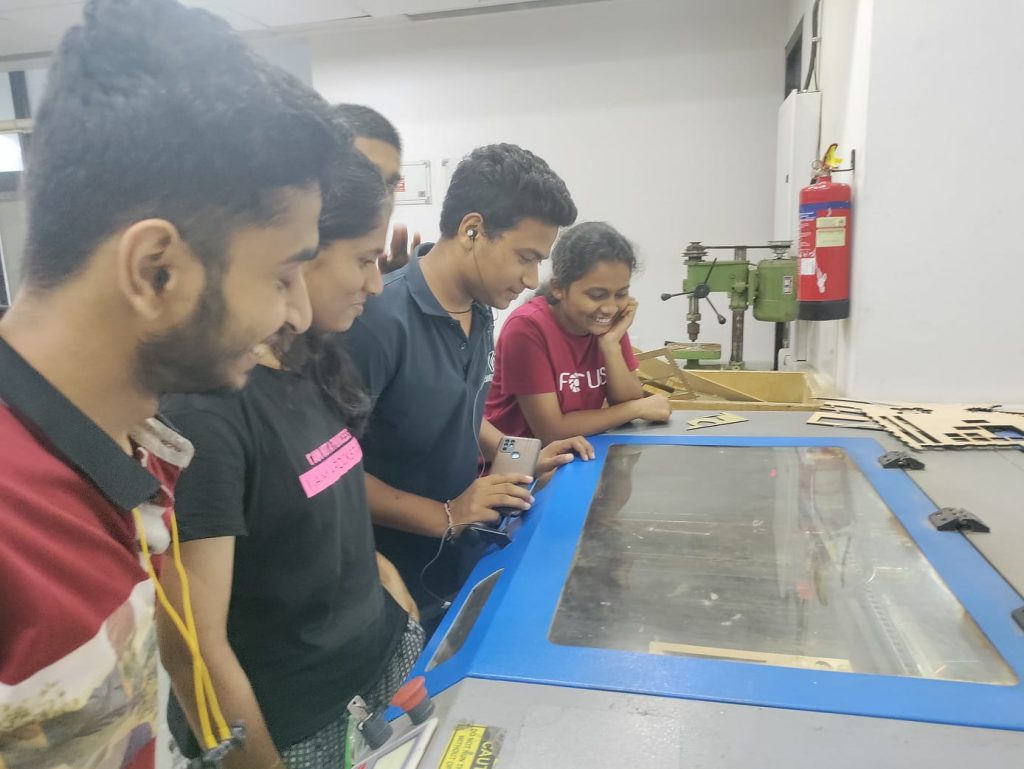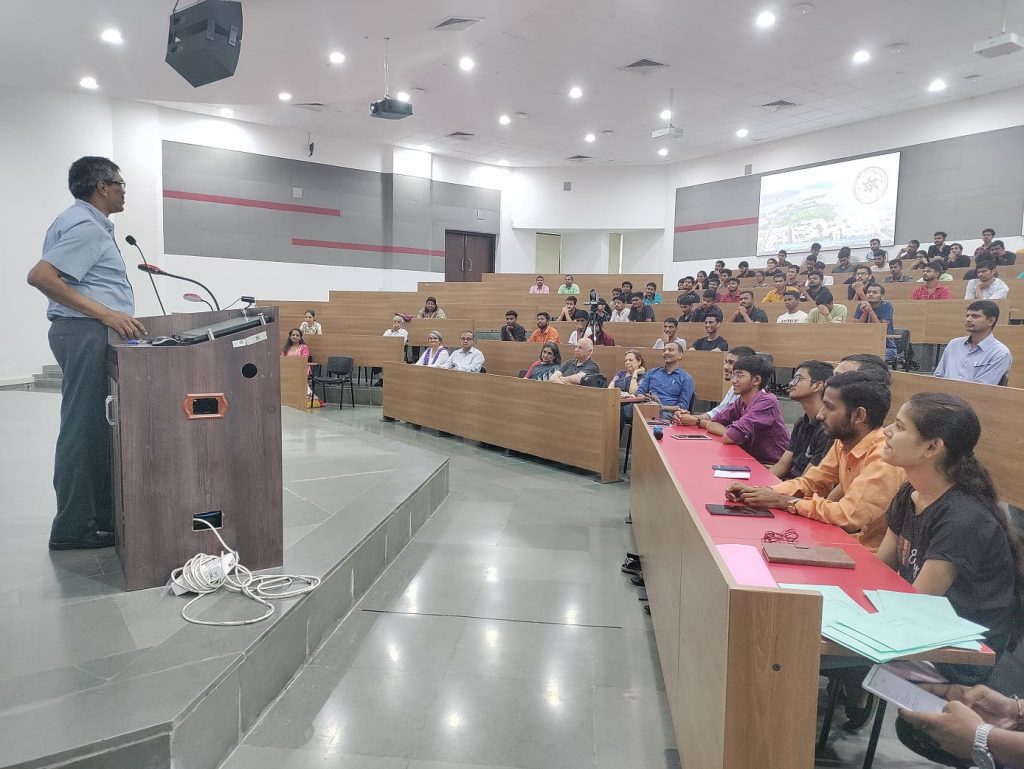 During the 25-day residential programme, the 60 Dakshana and 10 Foundation for Excellence students, who had showcased outstanding academic abilities despite the weak financial condition of their families, were provided with the best training and knowledge in an IIT environment to help them reach their full potential. They were taught Communication Skills module, which honed their English language and communication skills to build confidence while speaking; Leadership module, integrated with a uniquely designed "Finding a Leader in You" (FLY) programme, that made students aware of their strengths and weaknesses to work on while introducing them to concepts of ethics, perseverance, teamwork, and time management; and Critical Thinking module that encouraged students to ask critical questions and engage with thought experiments. All these sessions were conducted by some of the best mentors from the Competitiveness Mindset Institute (CMI) and IIT Gandhinagar.
To aid their all-round development, the programme also immersed these students in various extracurricular activities like arts, photography, postcard making, origami, sports, swimming, rock climbing, chess, table tennis, yoga, learning Science and Mathematics concepts through fun and experiential sessions with the Centre for Creative Learning at IITGN, and a cultural field trip for a Heritage Walk in Ahmedabad and visits to the Sabarmati Ashram and the Adalaj Stepwell. The photography workshop also culminated in an exhibition of the photographs clicked by these students using the Samsung tablets gifted to them by the IITGN-Dakshana Leadership Programme. IITGN's faculty members also interacted with them during visits to various advanced labs on the campus.
The annual income of these students' parents/guardians is generally less than Rs 2 lakh. And, inspirationally, 58 of these 60 Dakshana students have cleared the JEE Advanced exam this year. This year's programme also included ten students who are already studying at various institutes of national importance with the Foundation for Excellence (FFE)'s scholarships.
Addressing the students during the valedictory event, which was entirely beautifully moderated by the participating students, Ruyintan Mehta, a philanthropist and serial entrepreneur from the USA, who has extended his generous support to the programme along with the Maker Bhavan Foundation, said, "I can clearly see that you have enjoyed and made the most of this programme and walking out to be more confident individuals than you were when you had come here. I am really impressed by the skills you have developed. As you progress, build your careers in various fields, and start earning big bucks, always remember to give back to society in some way or the other."
Prof Rajat Moona, Director, IITGN, urged students to never cease to learn and said, "What you all have learnt here in three weeks as a result of the enormous amount of efforts by all the collaborators and the team of this programme, make it a part of your life because these skills will help you at every step in your personal and professional journeys. Wherever you go, always do your best and keep alive the interest "to learn". Because the day you stop learning, you limit your development."
Pushpendra Uikey, son of a farmer from Palaghat village in Madhya Pradesh, said, "I learned teamwork, and my confidence has increased through this programme. Earlier, I could not ask doubts in class, but now I can freely share my ideas and thoughts with others." He plans to pursue Computer Science at IIT Bombay or Delhi.
Neha Kumar, who studied in Jawahar Navodaya Vidyalaya in Kholgo village, Jharkhand, said, "I had a lot of fun and learning! I loved making DIY science and math toys, viewing through the electron microscope, and using a laser cutter in the Tinkerer's Lab. I learned how to solve problems which will be useful to me lifelong." Her father is a tuition teacher, and her mother works in an Anganwadi. She has been selected to pursue the five-year Computer Science program at IIT Delhi.
All students were awarded certificates for successful completion of the programme. With this, they have also received IITGN associate alumni status.