Ahmedabad based restaurant Nini's Kitchen, published a full-page advertisement in News paper's stating that it will accept Rs 2,000 notes.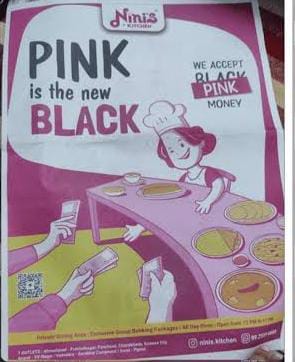 "PINK IS THE NEW BLACK", read the tagline of the advertisement, with a cheeky reference to RBI's clean note policy.
Ankit Gupta, founder of Nini's Kitchen, claimed the restaurant has seen a roughly 25 per cent increase in cash transactions since publishing the advertisement in newspapers for the first time on 4 June. It published it for the second time Sunday.
"Due to the popularity of UPI, cash transactions had gone down in all our restaurants for the past few years. But after we published the advertisement in newspapers, we have seen a 20-25 per cent increase in cash transactions, especially the Rs 2,000 note," said Ankit Gupta.
Moreover, soon after the RBI's decision on Rs 2,000 notes, food delivery giants, such as Zomato, claimed they have seen over 70 per cent of their cash-on-delivery orders paid with pink notes.
However, numerous claims have surfaced on social media of Zomato and Swiggy delivery partners refusing to accept Rs 2,000 notes.