The Ahmedabad Police have arrested a youth who was doing stunts on Activa. Around Saturday night this youth was performing stunts while standing on his Activa on busy Sindhu bhawan Road.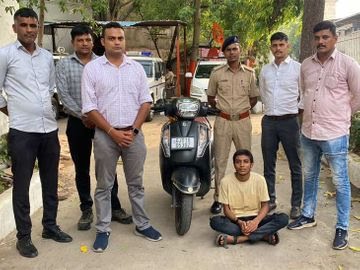 The arrested youth identified as Sahil Dantania. he is resident of Vejalpur. A case has been registered against him under the Motor Vehicle Act. The police has seized his vehicle. one more youth was present with accused. police are also searching him.
The incidents of stunts and bike races are constantly increasing. Innocent people are losing their lives because of this. Last night in Vadodara, bikers hit an old man while racing, the old man died on the spot and the biker died during treatment.