From discipline selection to branch change policies and campus life to career advancement opportunities, the virtual JEE Open House hosted by the Indian Institute of Technology Gandhinagar (IITGN) on June 21, 2023, served as the most desirable platform for IIT aspirant students and their parents to get their queries and doubts cleared directly from the faculty, students, and alums of the Institute.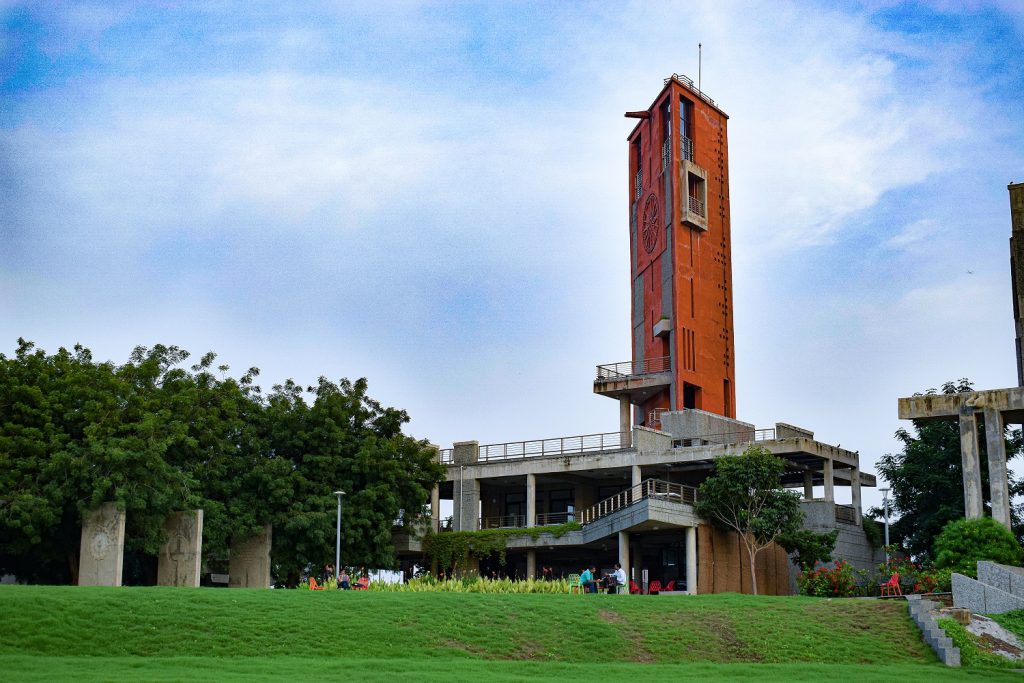 The event received an overwhelming response and a large number of participants from all over the country attended the sessions. Those who could not participate yesterday evening can still watch the recording through this link https://www.youtube.com/watch?v=8HU3vOZhVHk on IITGN's YouTube channel.
The live interactive event began with an address by Prof Rajat Moona, Director, IITGN, who congratulated all JEE Advanced qualified students and highlighted the ingrained ethos of the Institute that puts students at the center of all activities. He said, "One of the unique aspects that IITGN focuses on in all its endeavours is making "Students First". We always look at students' benefits and interests in anything and everything that we do. Our ambitions have always been global, and we believe in a system that is at par with universities and educational institutions internationally, and this has enabled us to attract some of the best faculty from around the world to provide a truly world-class education to our students."
The students and their parents were most curious about the selection of a single or a combination of major and minor disciplines for their undergraduate degree; practical and project work; flexibility of branch change at IITGN; internship, research, and higher education opportunities; industry exposure; placements; dual major and double degree programmes; and campus life at the Institute with a plethora of sports and extra-curricular activities.
The IITGN Open House 2023 addressed all these curious queries of the participants. While Prof Nithin George (Dean of Academic Affairs) and Prof Himanshu Shekhar (Associate Dean of Undergraduate Studies) gave an overview of various aspects of undergraduate education at IITGN, including various BTech and Dual Degree Programmes, various Majors/Minors/Honour programmes, liberal branch change policies, exciting revised curriculum, in-built flexibility into the curriculum with numerous electives, interdisciplinary culture, soft-skills development, and so on, Prof Sivapriya Kirubakaran (Dean of Student Affairs) provided a glimpse into the vibrant student life at IITGN, the generous financial support offered to the needy students, unmatched facilities provided to students in the hostels, mess, and state-of-the-art sports complex at the Institute, and much more. Heads of Counselling and Career Development Services shared a brief synopsis of the hand holding services provided to students at all stages of their academic experience at IITGN so that they can discover and pursue their dreams.
Moreover, faculty members from different disciplines also interacted with the participants and gave a brief overview of the kind of research, industry collaboration, and innovation happening in their respective disciplines. A few of the current students and alums of IITGN provided the IIT aspirants a first-hand idea of the campus life and development opportunities they could avail at IITGN. The entire programme was moderated by Prof Akshaa Vatwani.
IITGN has also announced two new courses, i.e. BTech in Artificial Intelligence (AI) and BTech-MTech Dual Degree in Mechanical Engineering, from the Academic Year 2023-24, adding about 80 new seats in the undergraduate programmes at IITGN.
The top recruiters for this year's placement season at IIT Gandhinagar included Accenture Japan, Adani Group, Adobe, Amazon, ArcelorMittal Nippon Steel India Ltd, Atlas Copco GECIA, Axis Bank Limited, Barclays, Ceremorphic, CoinDCX, DE Shaw, Dreamplug Technologies Private Limited (CRED), EY GDS, Ford Motors Pvt Ltd, GAIL (India) Ltd, GCMMF Ltd (AMUL), Goods And Services Tax Network, Graviton Research Capital LLP, GreyOrange Pvt Ltd, HDFC Bank, ICICI Bank, Jay Chemicals, JSW, MathWorks, Media.net, NAVI Technologies Limited, Nike India Technology, NXP Semiconductors, Oracle, Rakuten Mobile, Inc. Japan, Rippling, Salesforce, Siemens, Skan AI, smartSense Consulting Solutions Pvt. Ltd., SRF Ltd., TCS Research & Innovation (R&I), Texas Instruments, Thornton Tomasetti, Zomato Ltd, among others.