Director and producer Karan Johar was honoured by the British Parliament for his contribution to the "global entertainment industry" as the Bollywood filmmaker completes 25 years in the industry this year.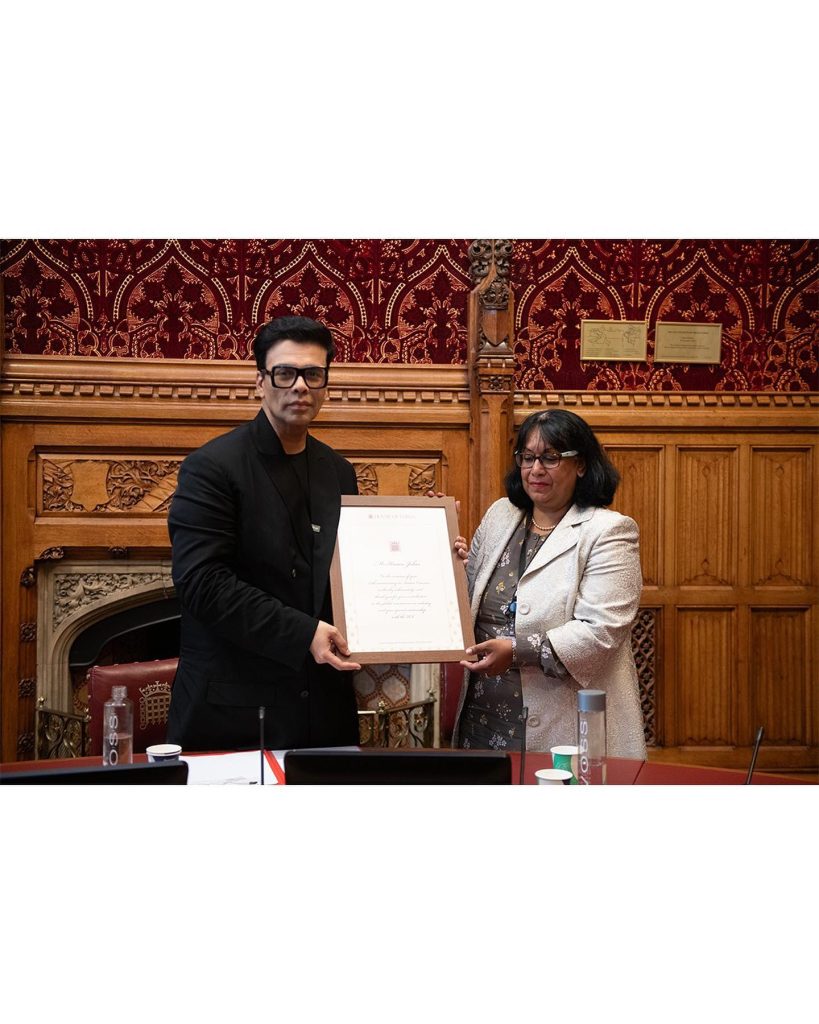 On Tuesday, Johar spoke about this through one of his Instagram posts. He also shared that Indian-origin member of the House of Lords of the UK, Baroness Sandy Verma presented the citation to him.
In the post, Johar wrote, "Today has been SUCH A SPECIAL day! I am fortunate and deeply grateful to be honoured at the British House of Parliament, in London by the esteemed Baroness Verma of Leicester. We celebrated my 25th year as a filmmaker in the film industry, and I launched the teaser for #RockyAurRaniKiiPremKahaani too!"
"It's one of those days where I pinch myself and realise that dreams do come true. Thank you everyone for the unabashed love you have shown me in my journey. And I promise you, there is more to come! @ukparliament," he added.