Lord Jagannath's Netrotsav ceremony was celebrated with much enthusiasm today at Ahmedabad's Jagannath Temple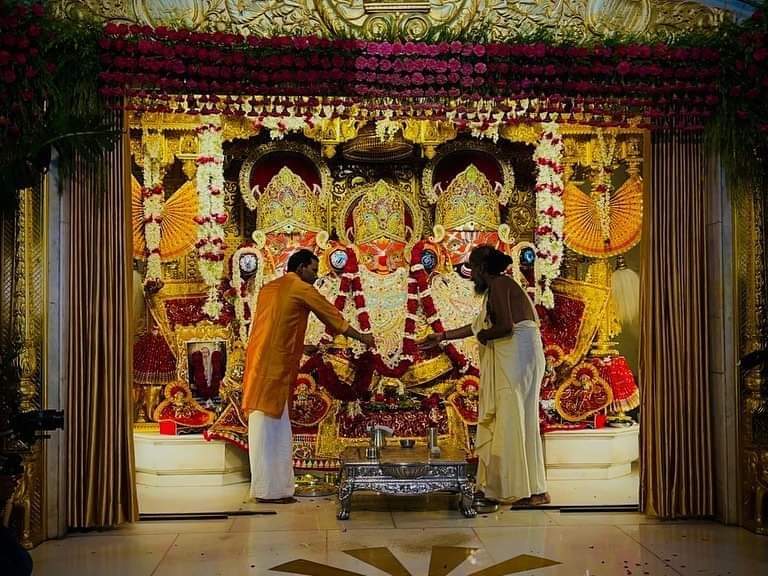 During the Netrotsav ceremony, Lord Jagannath, his brother Balram and sister Subhadra are blindfolded. The blindfold is removed on the day of the Rath Yatra. It is believed that the three lords went to their maternal uncle's place for fifteen days, where they are offered feasts of desserts and other rich dishes.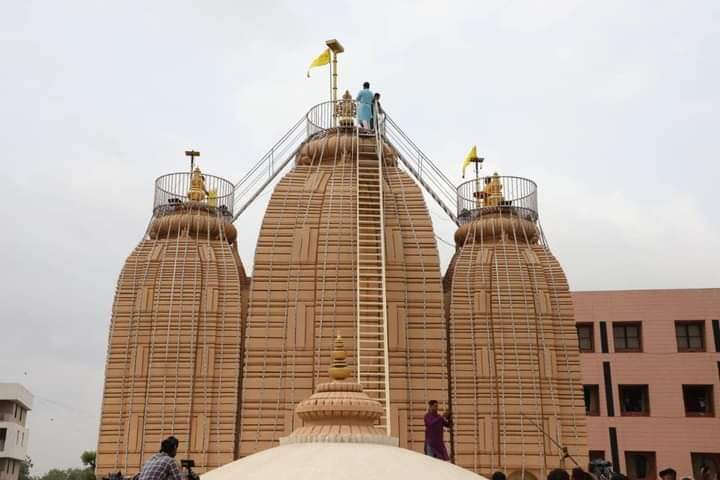 They also consume tons of mangoes and jamuns, which are seasonal fruits. All these feasts have believed to have affected their eyes, which are swollen when they return home. As such, the devotees blindfold their eyes to treat them. Symbolically the three lords are being treated for conjunctivitis, which is easily spread during this season.
This year, 146th Rath Yatra is scheduled June 20.