The Gujarat government had evacuated about 1,152 out of the 1,171 pregnant women from the eight cyclone-affected districts. among them, 707 pregnant women went into labor and gave birth.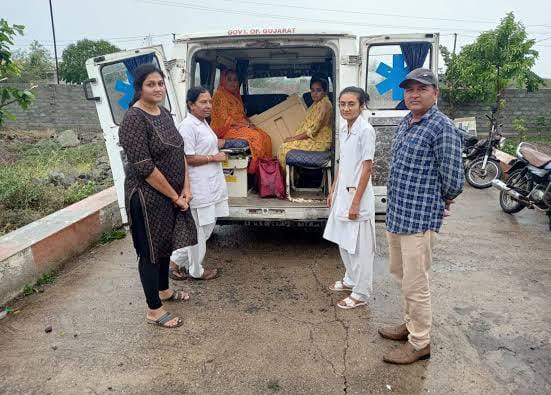 The health department proactively prepared an advanced identification list of pregnant women. these women were then transported to hospital-health centers or safe locations by ambulance, ensuring they had access to all necessary facilities.
Among the pregnant women who were relocated to safe places, In total, 707 babies have been successfully delivered in hospitals and health centers. To ensure the success of this entire campaign, 302 government vehicles and 202 ambulances, each equipped with medical staff, worked diligently day and night.
Apart from ensuring an adequate supply of essential medicines in hospitals and health centers, the government arranged a total of 197 modern generator sets, all 100% powered by diesel. Furthermore, in response to the situation, an immediate allocation was made for an additional 17 ambulances of the 108 model, The health department also stated that doctors are conducting daily monitoring of pregnant women, either through face-to-face visits or via video conferences.