Usually, restaurants adopt unique strategies to attract customers, but a tea shop in Ahmedabad has come up with a bizarre concept of offering a cup of warm tea next to dead people.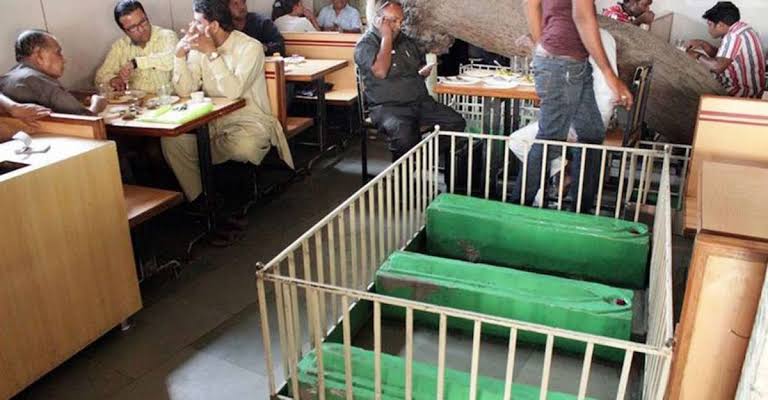 the Lucky Tea Stall located in Ahmedabad is offering dining with dead people. The shop was under the radar after a food blogger posted a video of the tea shop on his Instagram.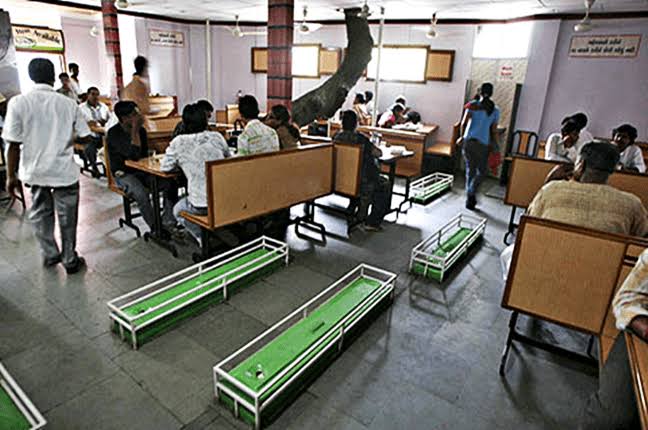 The owner of the restaurant Krishnan Kutti brought this land and was unaware of the fact that it was a cemetery. However, this revelation did not alter his plan to build a food joint on it leaving the graves untouched apart from installing iron bars around them.
The sitting area has been built around the graves at the restaurant. Every morning, the staff cleans the graves and adorns them with fresh flowers.
Reportedly, the renowned artist MF Husain was a frequent patron of the shop.
He also gifted a painting of his to the owner of the shop in 1994