Severe waterlogging has taken place in various parts of Ahmedabad due to heavy rainfall across the city on sunday. vehicle movement came to a halt due to excessive water on road.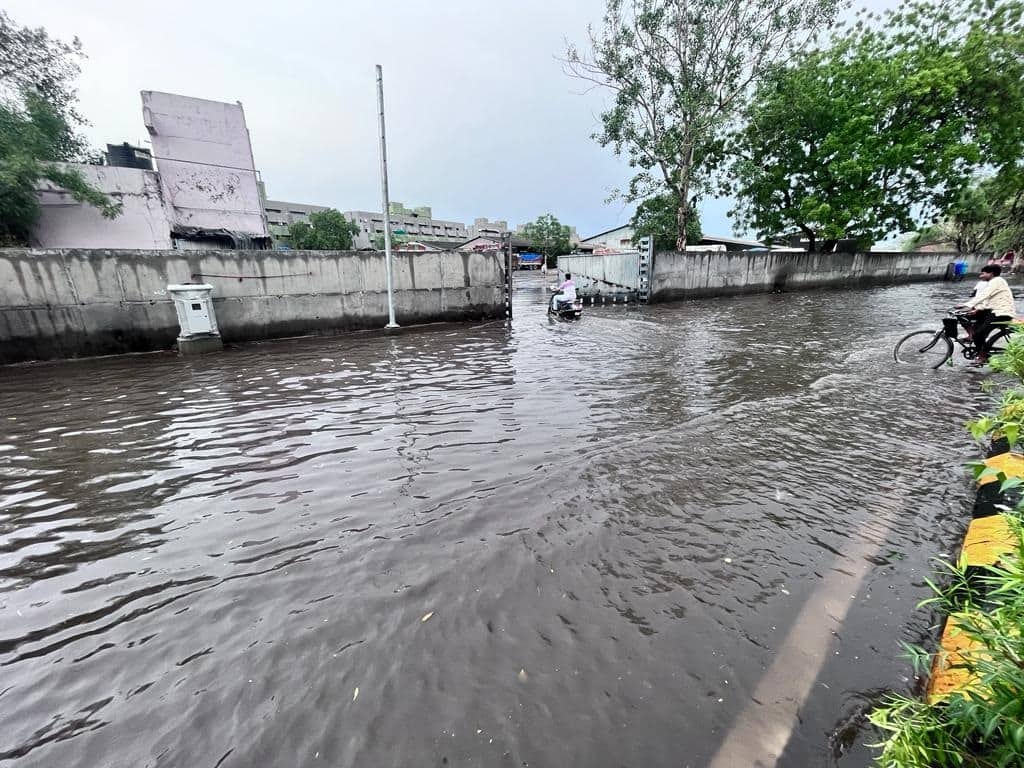 Rains lashed various parts of the east Ahemdabad. the road was seen waterlogged. The road up to Khokhra Hatkeshwar bridge was heavily waterlogged. Rainwater also entered the Gujarat Housing Board colony. Shops in the shopping complex outside the settlement have been flooded. Due to which traders have suffered huge losses
Trees have fallen due to rain and storm at many places. Advertisement hoardings and police traffic barricades were also blown up.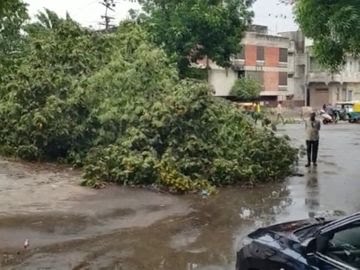 CN Vidyalaya road was flooded with 2 feet of water due to rain since early morning. many vehicles got stuck in water. police barricades on Pakwan Char roads were blown into the air as rain came with strong winds. On this side, hoardings along with the police barricade have also been brought down.