An MOU Signed between the Government of Gujarat and the Tata Group for setting up a Giga Factory for Lithium Ion Cell Manufacturing. At first stage investment of Rs 13 thousand crores and 13 thousand direct and indirect employment will be provided.
Gujarat is poised to become the leading state of lithium ion cell manufacturing in the country. These MOUs have been signed as a result of the new electronics policy formulated under the direction of Chief Minister Bhupendra Patel. Vijay Nehra, CEO of Agratas Energy Storage Solutions Pvt Ltd, a subsidiary company of Tata Group and Secretary, Science Technology, Government of Gujarat, signed the MOU and exchanged the MOU in the presence of the Chief Minister.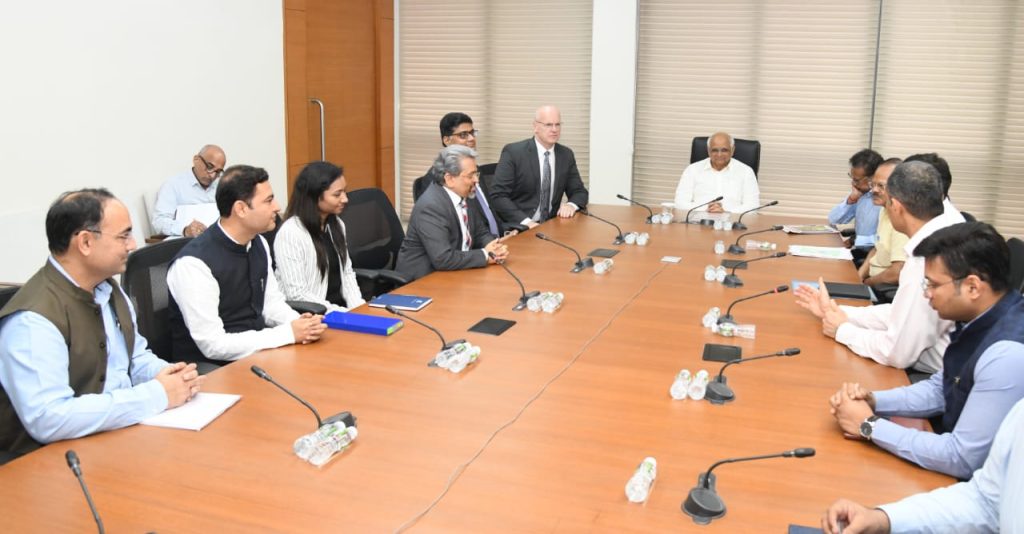 Gujarat has given a new direction with the MOU of setting up this giga factory to realize the target of 50 percent carbon emission free energy and 100 percent electric vehicle use in the country by 2030.
Giga Factory will operate India's first lithium ion cell manufacturing plant in Gujarat. the plant will have a production capacity of 20 Gwh with an initial investment of approximately 13 thousand crores of rupees and will provide direct and indirect employment opportunities to more than 13 thousand people.