The trials of the cruise cum floating restaurant are being conducted in the river Sabarmati. Also, the interior design work of the cruise boat in the river is also in progress. Tourists will be able to enjoy this cruise in the end of the month of June.
The cruise-cum-floating restaurant will have two floors. The first floor will be AC ​​cabin and the second floor will be open space. 150 persons can ride together in this cruise. The entertainment facility will have live shows, music parties. Apart from this, cruise passengers can also hold birthday parties, office meetings or other functions. The cruise will take one and a half hours from Sardar Bridge to Gandhi Bridge for one round.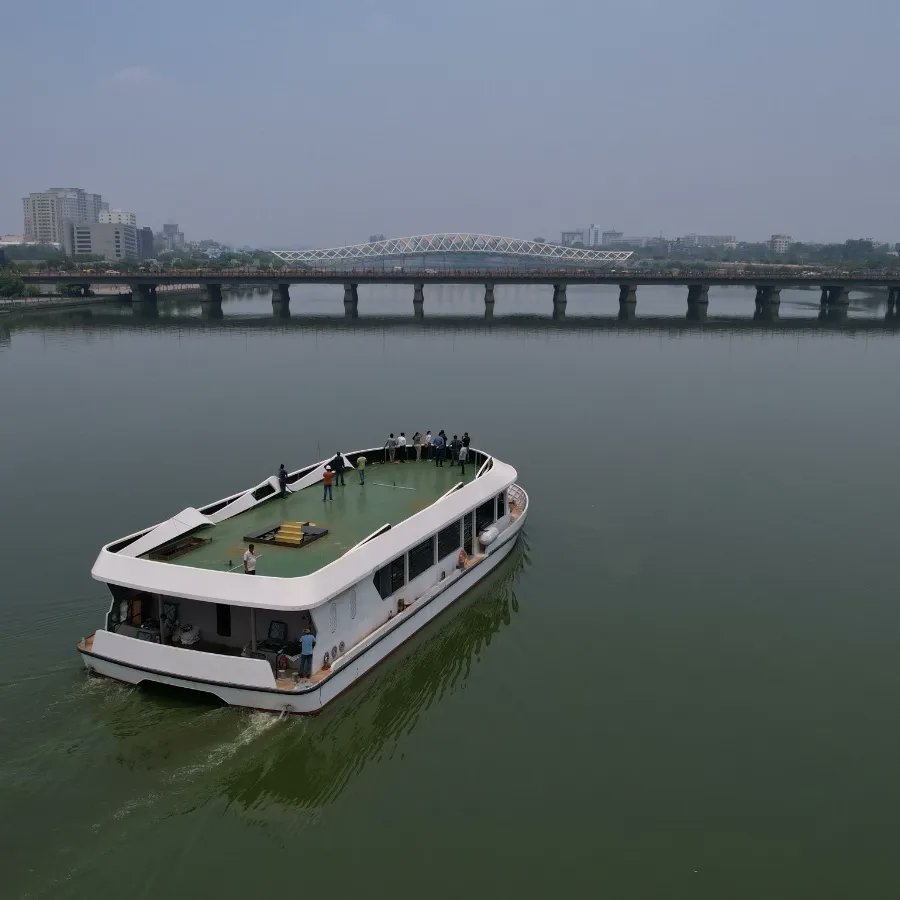 A jetty will also be prepared in the river between Sardar Bridge and Atal Bridge in the coming days, from where people can board the cruise. The work has been entrusted to Akshar Travels. It is estimated that the cruise will cost around 10 crores which will pay SRFDCL Rs. 45 lakh in annual concession fees in exchange.
The ticket prices are not announced but estimated to be Rs. 2000 to 2500 per person.