In the first week of May 2023, new Hindi web series and films will be streaming on Netflix, Disney Plus Hotstar, Prime Video, and others. There are lots of intriguing web series and films scheduled for this weekend, including Saas, Bahu Aur Flamingo, Vikram Vedha's Tu Jhoothi Main Makkaar, and many more.
Here is all the information about the weekend OTT releases:
Tu Jhoothi Main Makkaar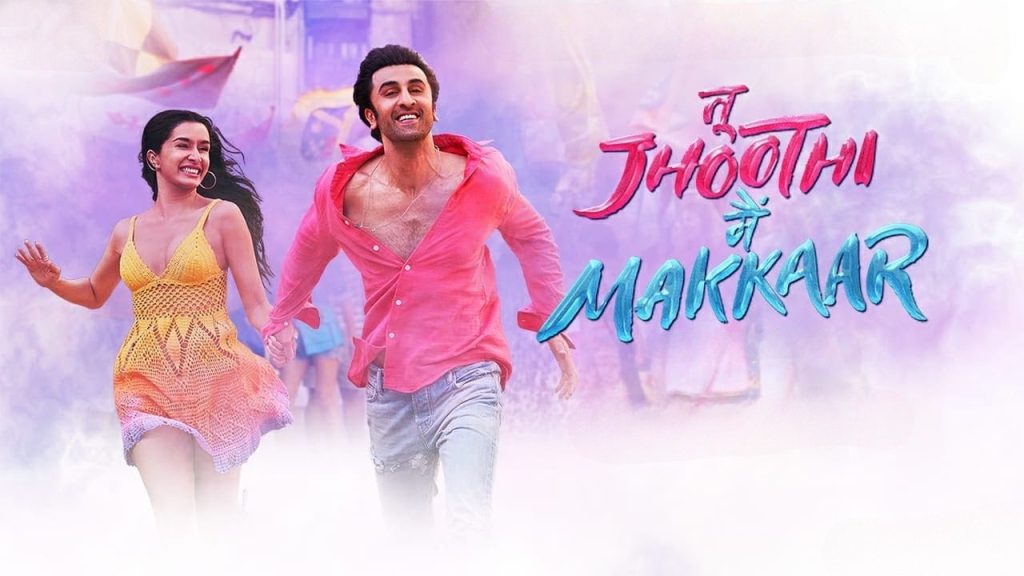 The rom-com starring Ranbir Kapoor and Shraddha Kapoor, which released in theatres on Holi, is now available on OTT. Anubhav Singh Bassi, Dimple Kapadia, and Boney Kapoor also appear in the movie in supporting roles. In the movie, Kartik Aaryan also played a cameo role. It is Shraddha Kapoor and Ranbir Kapoor's first film together.
The plot of the film centers on two characters that fall in love, but when things get serious, the girl realizes she's not ready for marriage and contacts a breakup service to assist her in ending the relationship. The twist then emerges, which is the main narrative.
OTT Platform: Netflix
Release Date: May 3, 2023
Directed by: Luv Ranjan
Language: Hindi
Vikram Vedha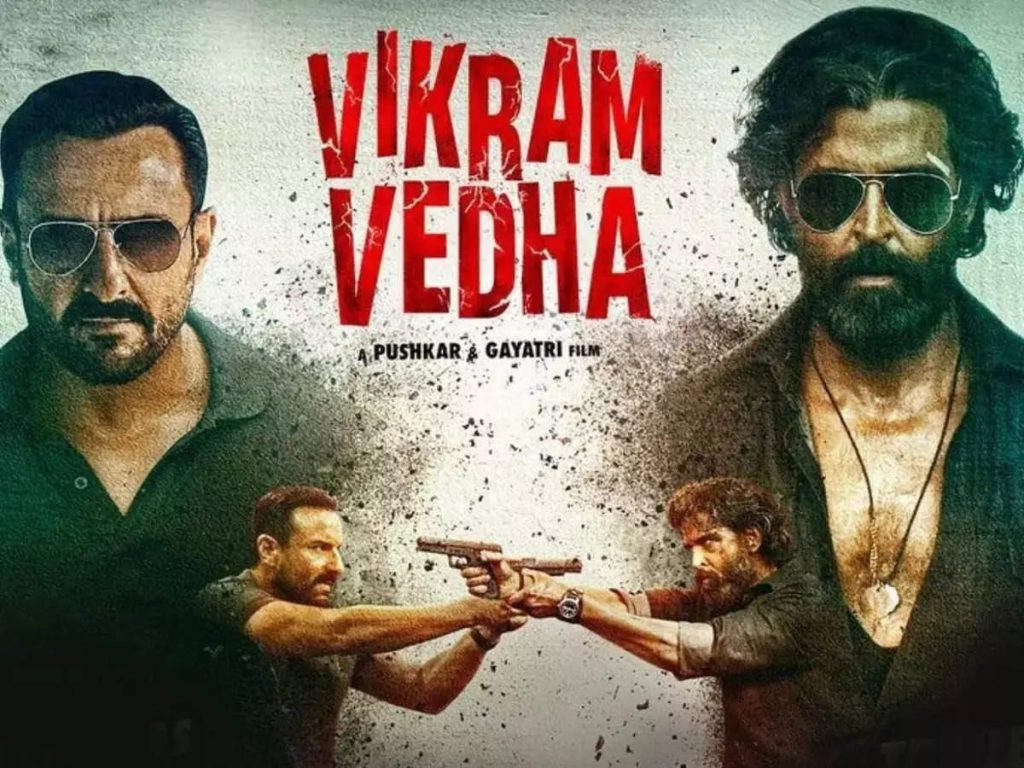 Vikram Vedha, starring Hrithik Roshan and Saif Ali Khan, is a remake of the Tamil movie of the same name. The original and remake of both films were made by Pushkar-Gayathri. Varalaxmi Sarathkumar, Shraddha Srinath, and Vijay Sethupathi also appear in supporting roles.
In Vikram Vedha, a cop named Vikram (Hrithik Roshan) is on a mission to capture a gangster by the name of Vedha (Saif Ali Khan). However, as Vikram gets to know Vedha better, he starts to doubt his own morality and principles, which sparks a contentious argument between the two main characters.
OTT Platform: Jio Cinemas
Release Date: May 8, 2023
Directed by: Pushkar-Gayathri
Language: Hindi
Saas, Bahu Aur Flamingo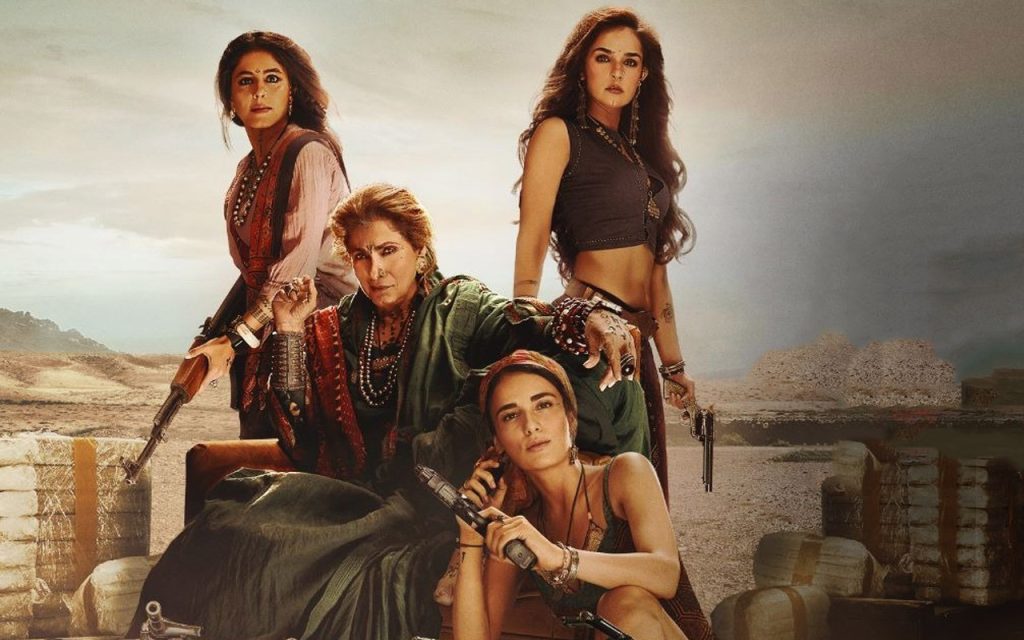 The new Hindi web series Saas, Bahu Aur Flamingo, which stars Dimple Kapadia, Radhika Madan, Angira Dhar, and Isha Talwar in the lead roles, is billed as a fresh take on the'saas-bahu' drama sub-genre that typically examines the power dynamics between tough, ruthless mothers-in-law and meeker daughters-in-law. Instead, it will have a "steadfast and formidable" younger woman and a "unapologetically hardcore" mother-in-law.
OTT Platform: Disney Plus Hotstar
Release Date: May 5, 2023
Directed by: Homi Adajania
Language: Hindi
Star Wars: Young Jedi Adventures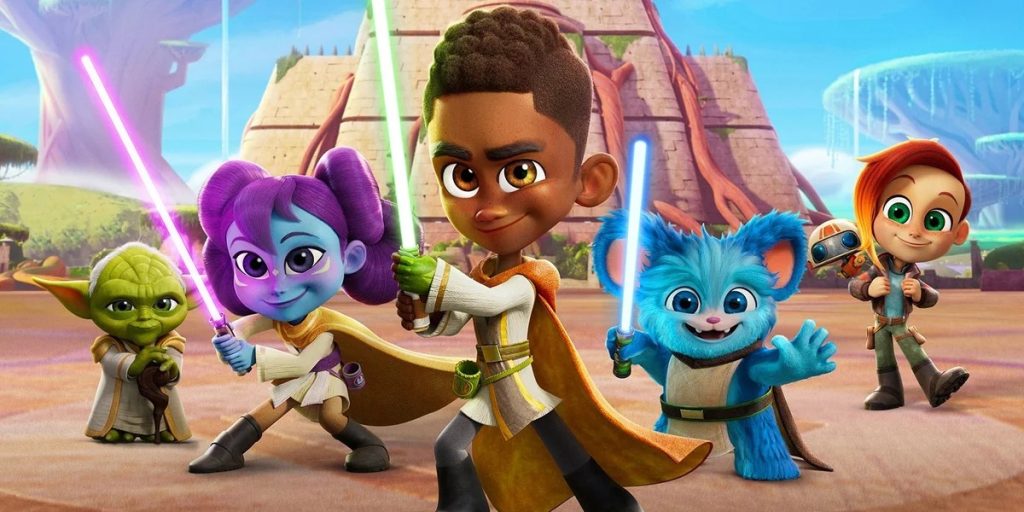 The newest children's animated series is Star Wars and Master Yoda. Piotr Michael portrays Master Yoda in the show, while Emma Berman plays Nash, Juliet Donenfeld plays Lys, and Jamaal Avery Jr. portrays Kai. Other voice actors include Jonathan Lipow as RJ-83 and Dee Bradley Baker as Nubs.
OTT Platform: Disney Plus Hotstar
Release Date: May 4, 2023
Directed by: Elliot M. Bour
Language: English
Operation Fortune: Ruse De Guerre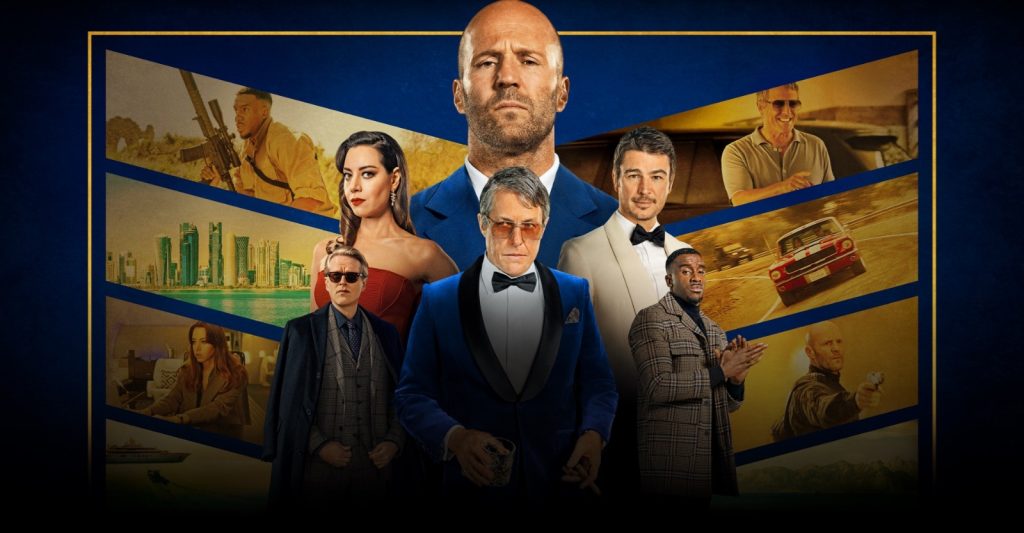 Operation Fortune: Ruse De Guerre starring Hugh Grant, Aubrey Plaza and Jason Statham is set to release in India exclusively on Lionsgate Play. The movie follows the world of spies, global threats and a super agent, Orsen Fortune, as he gets ready for his most dangerous and crucial mission yet. Operation Fortune: Ruse De Guerre will have the audience at the edge of their seats with its explosive twists and unpredictable turns.
OTT Platform: Lionsgate Play
Release Date: May 5, 2023
Directed by: Guy Ritchie
Language: English
Queen Charlotte: A Bridgerton Story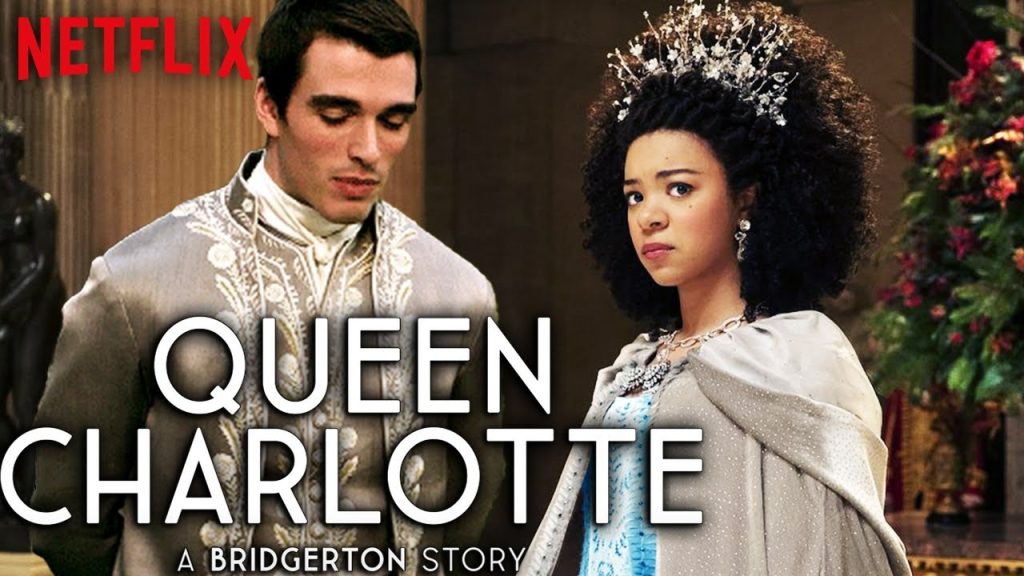 The Bridgerton-verse prequel is centred on Queen Charlotte's rise to prominence and power. The series will tell the story of how the young Queen's marriage to King George sparked both a great love story and a societal shift, creating the world of the Ton inherited by the characters in Bridgerton. While the series is mostly focused on unveiling Queen Charlotte's past, it will often jump back into the present-day coterie, bringing back Golda Rosheuvel to play the aged version. The series also stars Arsema Thomas (Redeeming Love) as young Lady Agatha Danbury, Michelle Fairley (Game of Thrones) as Princess Augusta, and Sam Clemment (Cherry) as young Brimsley.
OTT Platform: Netflix
Release Date: May 4, 2023
Directed by: Tom Verica
Language: English
Geetha Subramanyam 3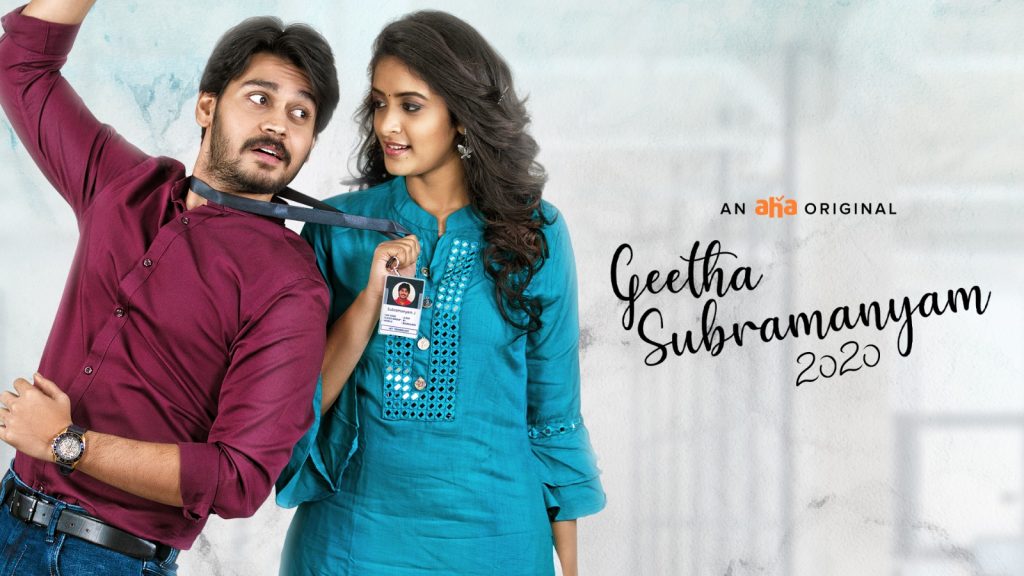 The Geetha Subramanyam 3 (GS3) love story centres on the lives of Geetha and Subbu as they collaborate on software projects together before being assigned to a task with an odd rule that prohibits romantic relationships between team members. Geetha and Subbu fall in love despite the rule, and their days turn into a juggling act of concealing their true emotions from their coworkers. Geetha Subramanyam 3 brings a brand-new love story after the phenomenal success of the first two seasons, starring the talented Supraj Ranga as Subramanyam and the endearing Abhignya Vuthaluru as Geetha.
OTT Platform: Aha
Release Date: May 5, 2023
Directed by: Siva Sai Vardhan
Language: Telugu
Fireflies – Parth aur Jugnu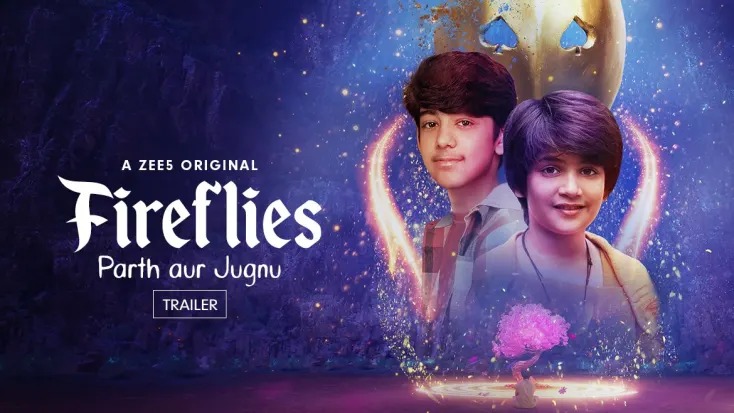 In the fantasy drama Fireflies: Parth aur Jugnu, a fourteen-year-old boy named Parth (played by Meet Mukhi) meets a mysterious boy by the name of Jugnu (played by Aekam Binjwe). Jugnu is from the eerie Bheem Mukteshwar forest. They both set out on a journey filled with adventure, action, self-discovery, and bedtime tales. In addition to Meet Mukhi, Aekam Binjwe, Madhoo Shah, Priyanshu Chaterjee, Luke Kenny, Akshat Singh, Zoya Afroz, Varun Kapoor, Harshit Bhojwani, Anaya Shivan, Riva Arora, Rahul Singh, and Hitesh Dave, there are several other notable actors who play significant roles.
OTT Platform: Zee5
Release Date: May 5, 2023
Directed by: Hemant Gaba
Language: Hindi