As a gesture of gratitude towards the mess staff who feed the Institute community every day, the Student Affairs office of the Indian Institute of Technology Gandhinagar (IITGN) took the initiative to cook and serve a meal to nearly a hundred mess workers of the three dining facilities at IITGN on April 23, 2023.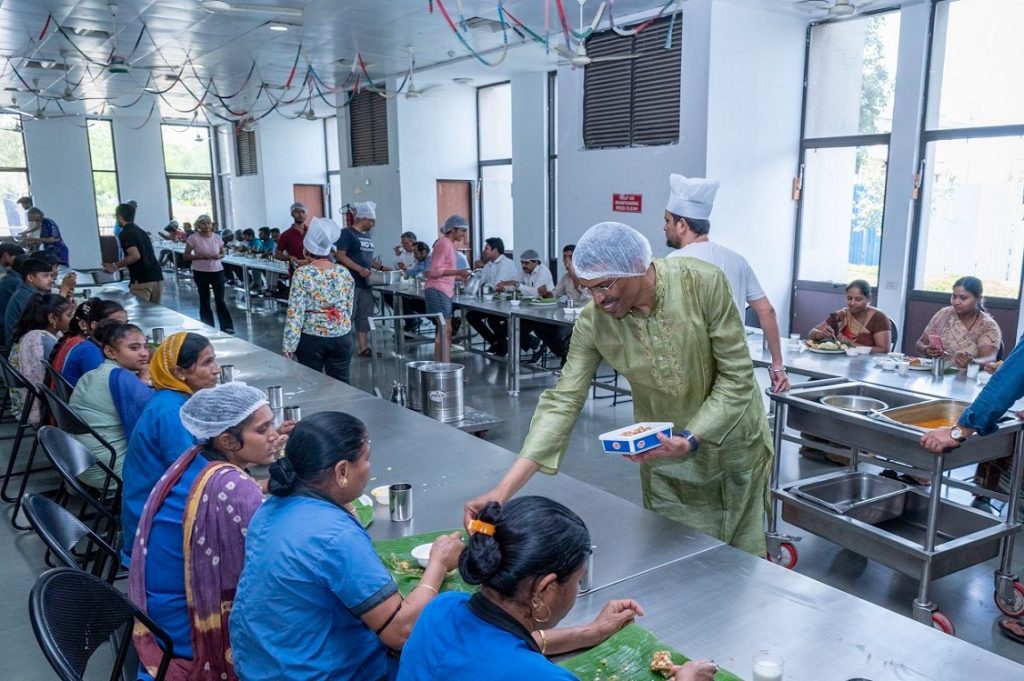 The team who took charge of one of the kitchens for cooking and serving a meal for the mess staff included nearly ten students and 20 staff and faculty members, including Prof Rajat Moona, Director, IITGN, his wife Rajni Moona, and Sivapriya Kirubakaran, Dean, Student Affairs.
The mess staff members, including managers, chefs, cooking assistants, serving staff, and mess housekeeping staff, were invited for lunch and were served Rice, Sambar, Salad, MeduVada, Tomato Chutney, Poriyal, Poori + Aloo Masala (Madras style), Payasam, Rasam, Buttermilk, Papad, and Sweet in a traditional plate of banana leaf.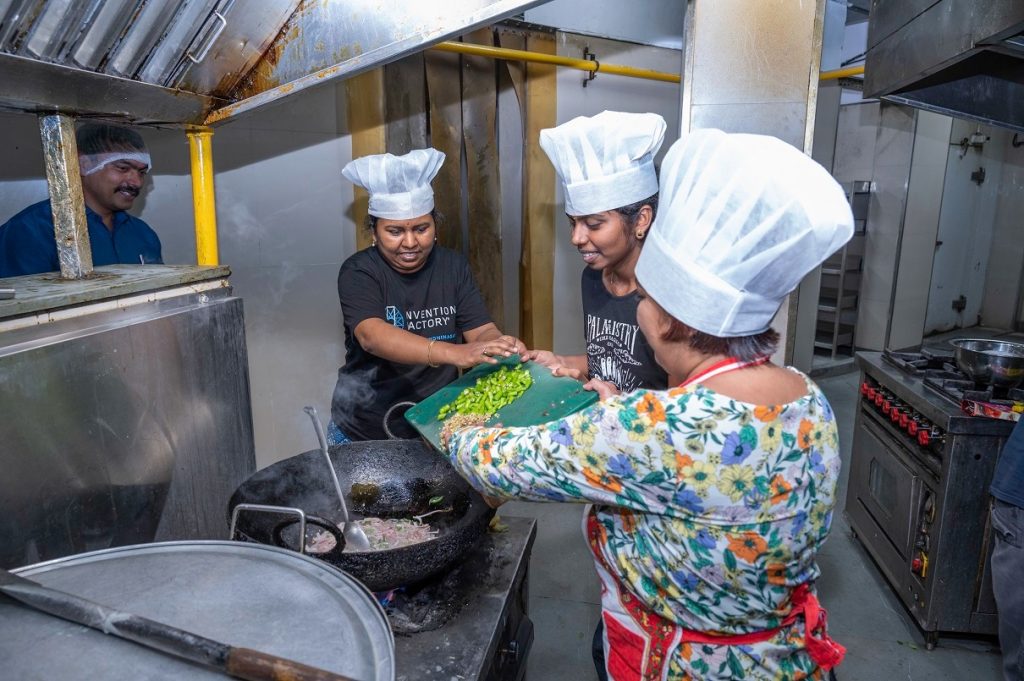 Prof Sivapriya Kirubakaran, Dean, Student Affairs, IITGN, said, "IITGN has bagged the Eat Right Campus Award with a five-star rating from the Food Safety and Standards Authority of India (FSSAI) for three consecutive times. This has been made possible also because of the hard work of our mess staff and managers of our dining facilities, which provide us hygienic, healthy and timely meals throughout the year. This is a small initiative to show our gratitude to all of them."
The mess staff felt honoured with this humble gesture of IITGN students, staff and faculty. Harish Thapa, a Chef in one of the dining messes at IITGN, said, "I felt really nice to meet the higher authorities and eat a meal served by them with so much affection like a family member. The food was delicious. This kind of gesture by the Institute makes us feel at home."
Kanchanben Bihola, cleaning staff in one of the dining messes at IITGN, said, "It was a rare experience for us to get to eat the lunch made and served by Director sir, Dean ma'am, and other students and staff. We felt that people here care for us."