Indian Institute of Technology Gandhinagar (IITGN) organised 'G20-Ignite', a uniquely designed Science & Technology Fair, for school students of classes 10 to 12, on April 15, 2023. Hundreds of school students visited and participated in the Fair with their parents, teachers, and guardians to engage with Science, Technology, Engineering, and Mathematics (STEM), and experience IITGN's unique research projects and curriculum.
Prof Rajat Moona, Director, IITGN, inaugurated the Fair and encouraged participating students and teachers to pursue STEM subjects in a hands-on manner and make the most of the activities laid out for them at the Fair. The day-long Fair was packed with a plethora of exciting activities, hands-on training modules, interactive showcases and exhibitions, and immersive workshops and competitions curated by the Student Technical Council and its associated clubs/hobby groups, Centre for Creative Learning (CCL), and Maker Bhavan.
With events such as 'Scratch: Logic Building' and 'Tic-Tac-Toe', students learned the basics of FPGA programming, hardware, and game development in an enjoyable and interactive manner. The 'Spirit of Making' workshop provided students with a first-person view and hands-on training in techniques such as 3D printing, 3D scanning, Laser Cutting, and Arduino. The workshop by the Centre of Creative Learning mesmerised students and adults alike and took them all through a journey in science. It encouraged them to find creative solutions to solve puzzles, and students spent hours with excitement to find solutions for the given tasks. The CCL team led the creation of a large portrait of Dr APJ Abdul Kalam, made solely by using more than 30,000 humble push-pins, in an attempt to honour him and try for a world record.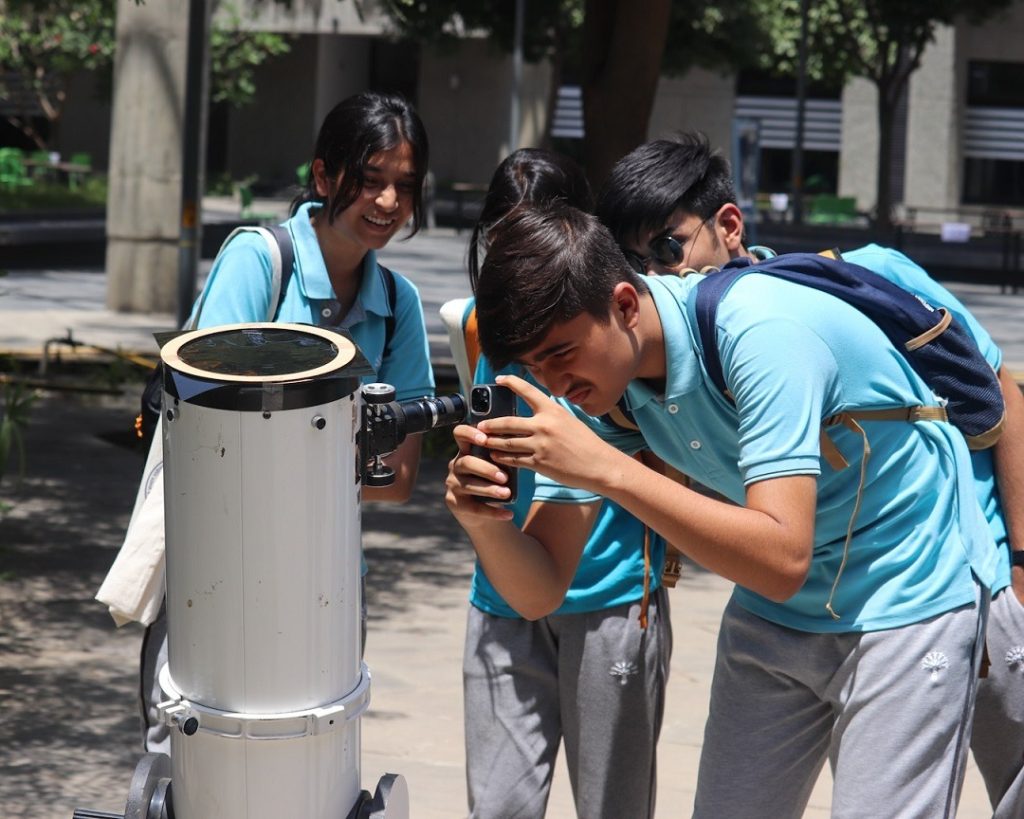 Astronomy lovers got a glimpse into the sun's spots, constellations, and galaxies in the 'Space Scouts' event. The immense interest and enthusiasm of the participants were reflected in their encouraging display of detective skills and quick thinking during 'Brain Bytes', a quiz competition by the Quizzing Society of IITGN and 'Lab Hunt', a unique treasure hunt through the research labs of the Institute.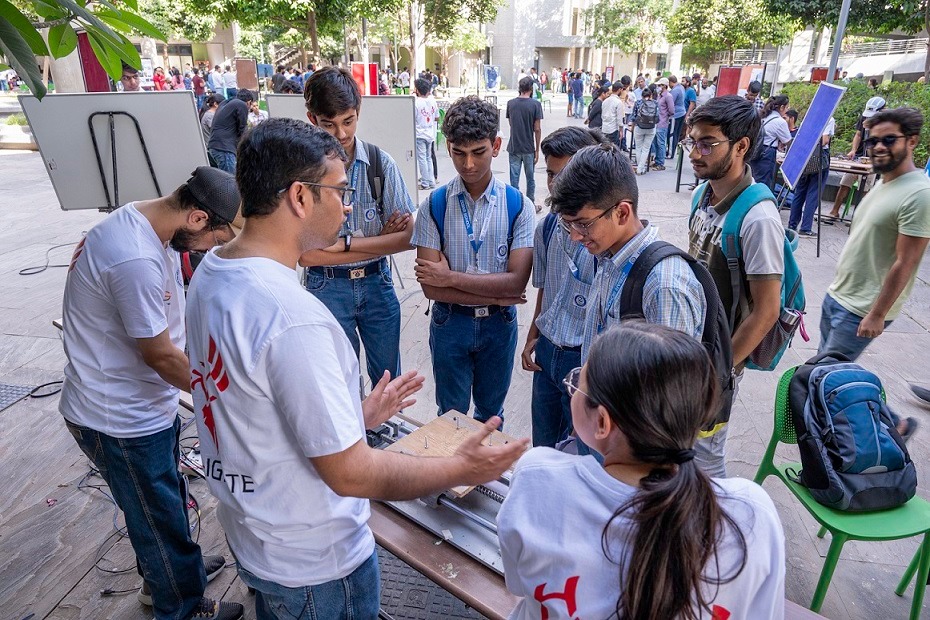 In the 'Resist-a-Quake' event, students used simple popsicle sticks, glue, and weights to learn the principles of building 3D structures and understand how vibrations can affect their stability. Teachers, parents, and students got an amazing and interactive experience of converting their homework/science into art and comics in the 'SciToons' workshop. All movie buffs found solace in a makeshift theatre created for the 'Sci-Flix' event where they could beat the April heat and also enjoy legendary science-fiction cinema.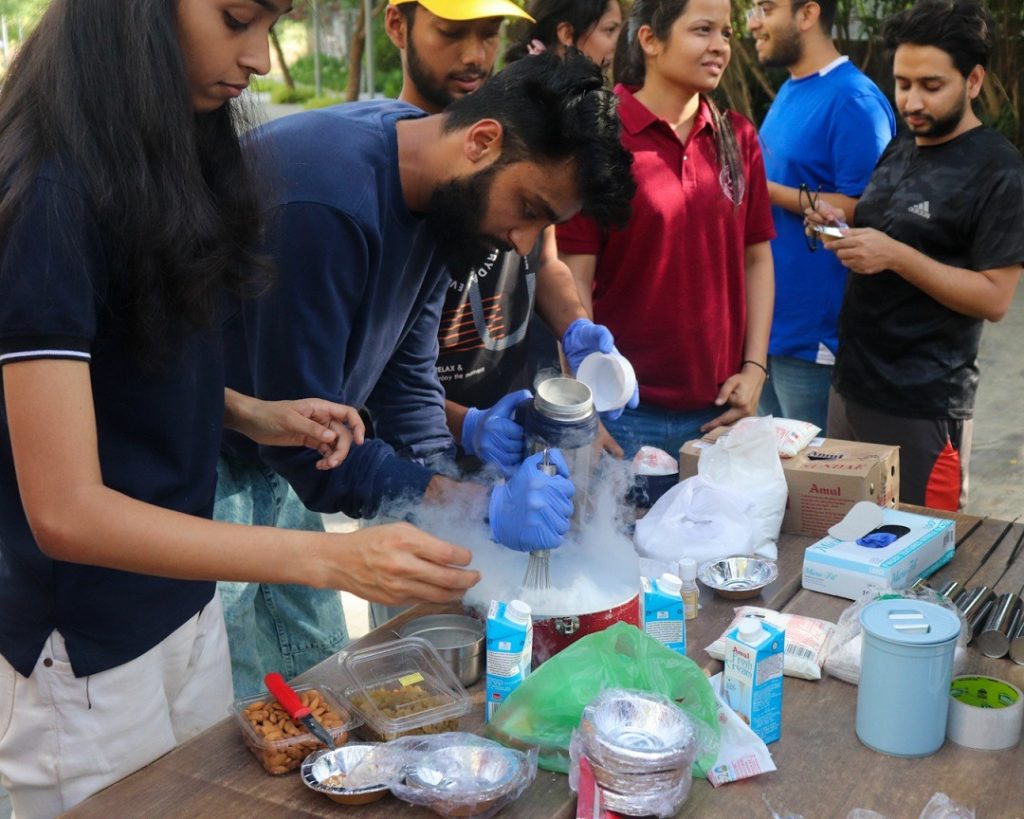 The Fair concluded with a 'Research Showcase' where labs from all disciplines of IITGN came together to interact with the participants and explained their work through demonstrations, exhibits, experiments, games, and posters. From liquid nitrogen-based ice-creams and cool robots to human evolution and mathematical card tricks, the students were able to immerse themselves in diverse dimensions of science and technology. This unique exhibition provided students with a glimpse into IITGN's dynamic research and educational ecosystem.
The NFT Airdrop and Tinkerer's Lab stalls showed the participants the magic of simple technology. In addition to this elaborate showcase, the participants toured various research labs of IITGN. They were also shown around the campus to highlight the college life by undergraduate students. The evening ended with a fun-filled DJ event where all the participants could have a wonderful time grooving to peppy songs through Silent DJ.
G20-Ignite 2023 aimed to kindle curiosity and excitement toward the diverse dimensions of science and technology in the next generation of engineers, scientists, and researchers. Expressing her thoughts, Ragini Parmar, a student of Lokmanya Science School, Surat, said, "We learnt a lot at this event, and time just flew exploring various facets of science and technology throughout the Fair. I also felt that Physics can be learnt in a much better way through practical than only with theory."
Sharing his experience, Aryan Gohel, a student of class 10 from Tata Chem DAV Public School, Mithapur, Dwarka, said, "It was a delightful experience to visit IITGN and G20-Ignite Fair. I had my best experience with the 'Lab Hunt' event as it was a very tricky and brain-teasing activity. I also enjoyed 'Spirit of Making', 'Space Scouts' etc. and learnt how to use Arduino and make 3D models using a 3D printer, among many other things." Talking about the G20-Ignite Fair from a teacher's perspective, Vishal Pillai, a teacher from Podar International School, Ahmedabad, said, "Students were overwhelmed to experience this level of practical learning through a plethora of exciting activities and hands-on training modules, including CCL workshop, 3D printing and laser cutting technologies, research showcase, sci-tech themed entertainment, among others. In a nutshell, we experienced excellent in-house technological prowess, mind-blowing infrastructure, and research facilities. Waiting eagerly for another opportunity.