Sezal Sharma is a model and actress who has appeared in films in Bollywood, Punjabi, Marathi, and Telugu.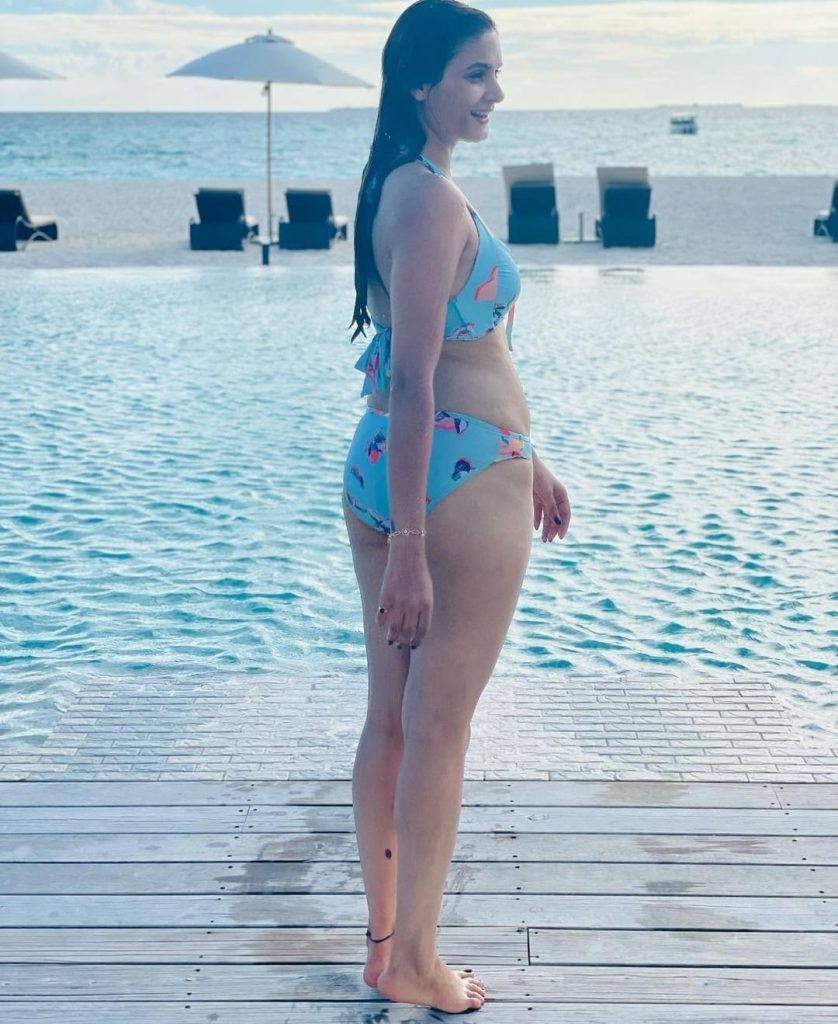 The bold and beautiful actress who starred in the web series Love Life & Screw Ups after appearing in films such as 31 October and Game Paise Ladki.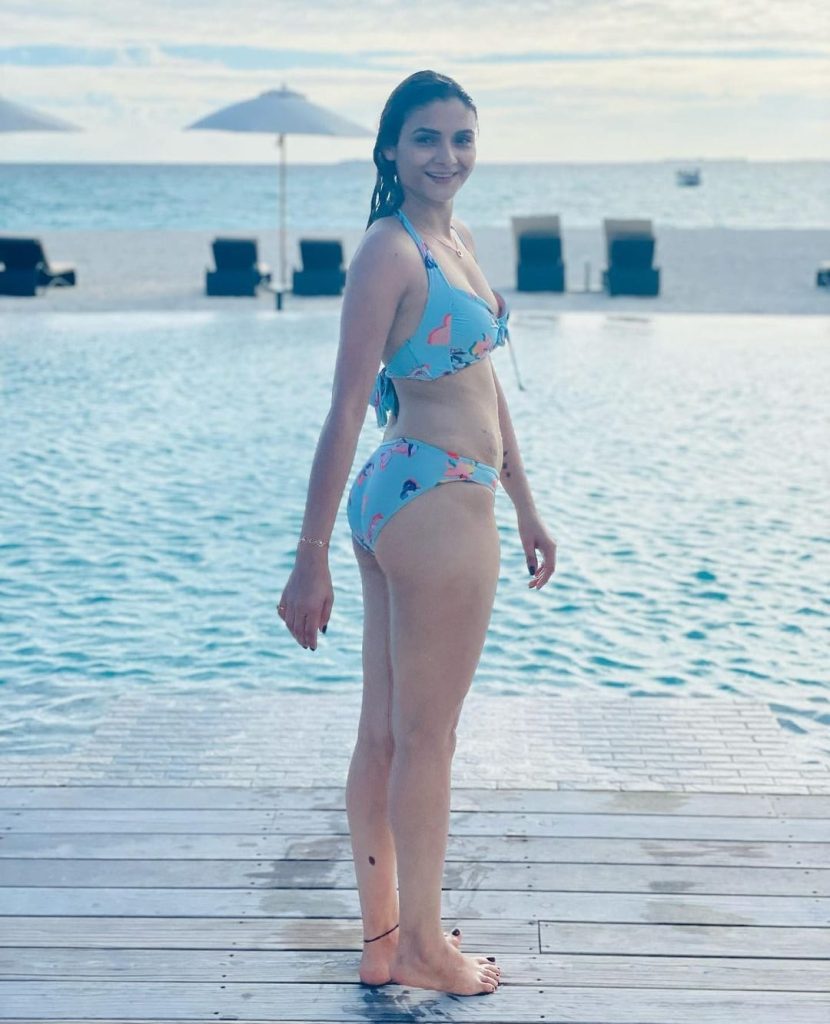 She looks as incredibly beautiful as ever in a sultry sky blue floral printed bikini.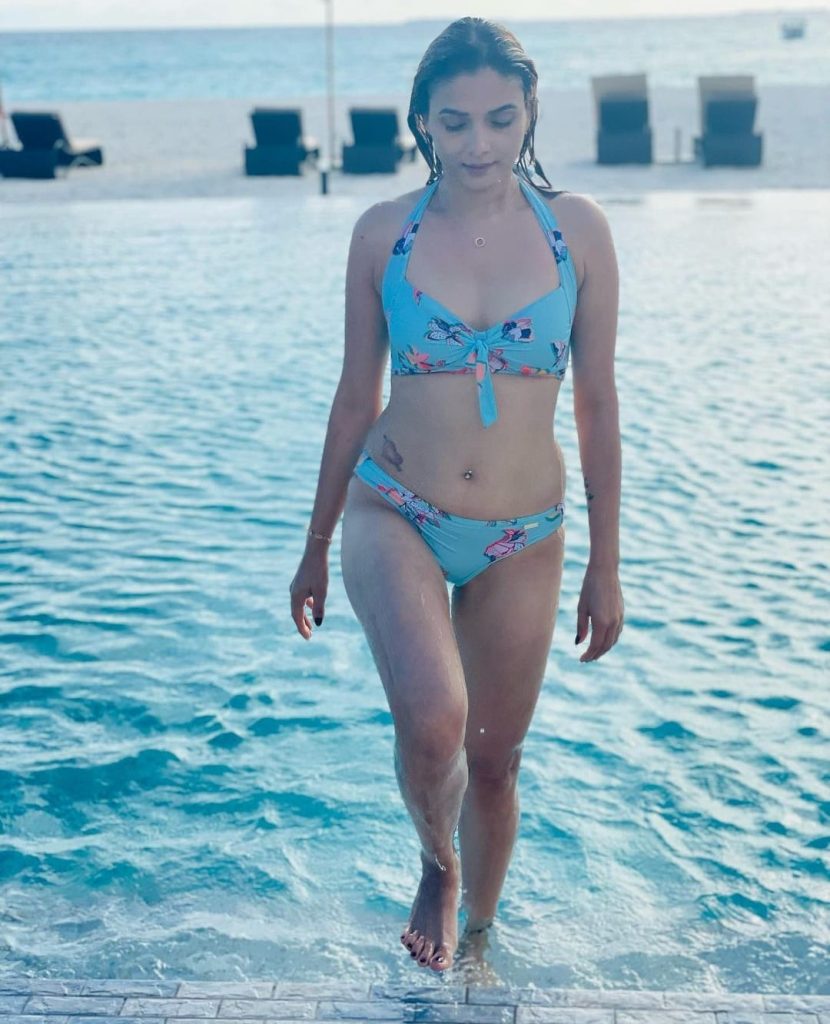 Her open wet hair and toned figure complement her stunning look.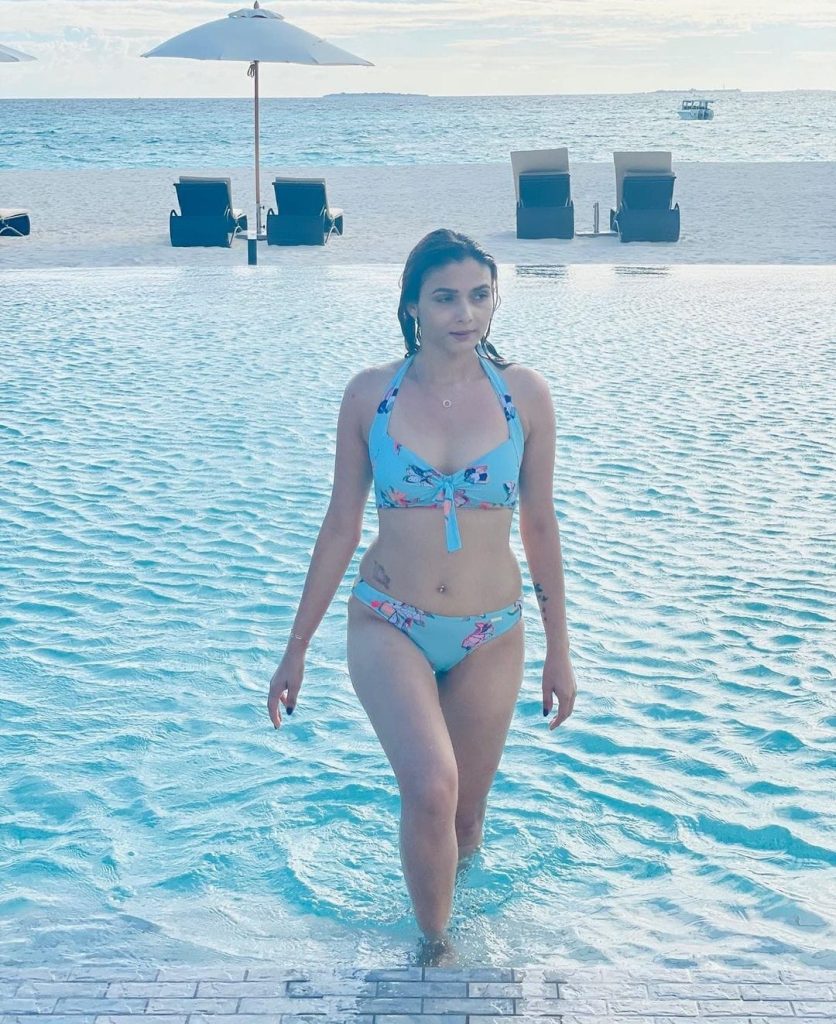 Sezal Sharma has also done item numbers in Tollywood films.