In a true representation of the ancient amalgamation of the cultures of Northeast and Western parts of India, 29 students and off-campus youngsters from Assam arrived at the Indian Institute of Technology Gandhinagar (IITGN) yesterday with three faculty coordinators to visit the Madhavpur Ghed Fair in the Porbandar district of Gujarat. The Madhavpur Ghed Fair is a vibrant annual cultural event that celebrates the marriage of Lord Krishna and Rukmini, which is believed to have taken place at Madhavpur. The festival commemorates the journey of Princess Rukmini from Arunachal Pradesh to Gujarat with Lord Krishna and also blends cultures of Northeastern and Western parts of India with various cultural, music, dance, theatre performances, and a showcase of the handicrafts and cuisines from both the regions.
This cultural exchange programme is being facilitated by IITGN as a nodal Institute for the 'Yuva Sangam' programme in Gujarat, an initiative of the Ministry of Education, Government of India, under the Ek Bharat Shreshtha Bharat (EBSB) programme that aims to strengthen people-to-people connect and build empathy between the youth of Northeastern States and the rest of India.
An orientation programme for these students was held yesterday at IITGN, where Prof Rajat Moona, Director, IITGN, encouraged them to make the most of their exposure visit. Earlier, Prof Sivapriya Kirubakaran, Dean, Student Affairs, urged visiting students to remain in touch with each other and nurture these bonds even after this visit. Prof Ambika Aiyadurai and Prof Chetan Pahalajani, Co-coordinators of the programme, along with Mr Biresh Chaubey from Student Affairs, interacted with students and oriented them about the immersive multi-dimensional exposure they are going to get during the week.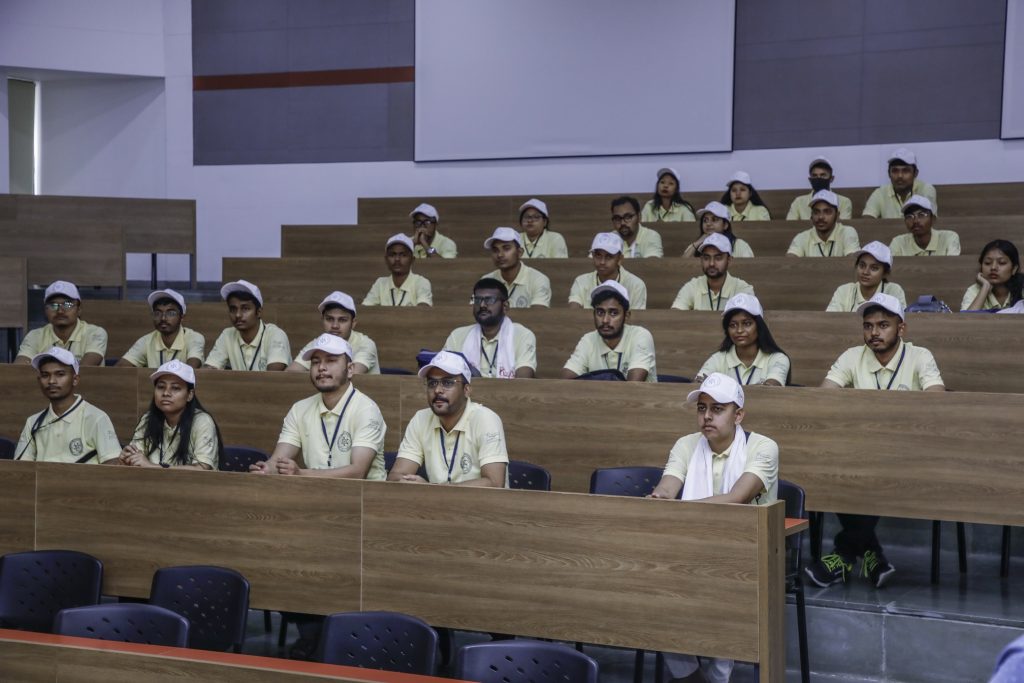 This is the second edition of the 'Yuva Sangam' programme in Gujarat, which is being held from March 29 to April 03, 2023. The visiting undergraduate and postgraduate students and off-campus youngsters are also going to visit a few other landmarks of Gujarat, like Sabarmati Ashram and Akshardham Temple and interact with the students and faculty at IITGN.
Sharing his thoughts about the exposure visit to Gujarat, Abhishek Raj, a student from NIT Silchar, said, 'We all are eager to visit Gujarat and Madhavpur Fair as a part of the 'Yuva Sangam' initiative under the Ek Bharat Shreshtha Bharat (EBSB) programme as most of us are coming to the state for the first time. We hope to represent our Assamese culture and take back memories from the culture of Gujarat."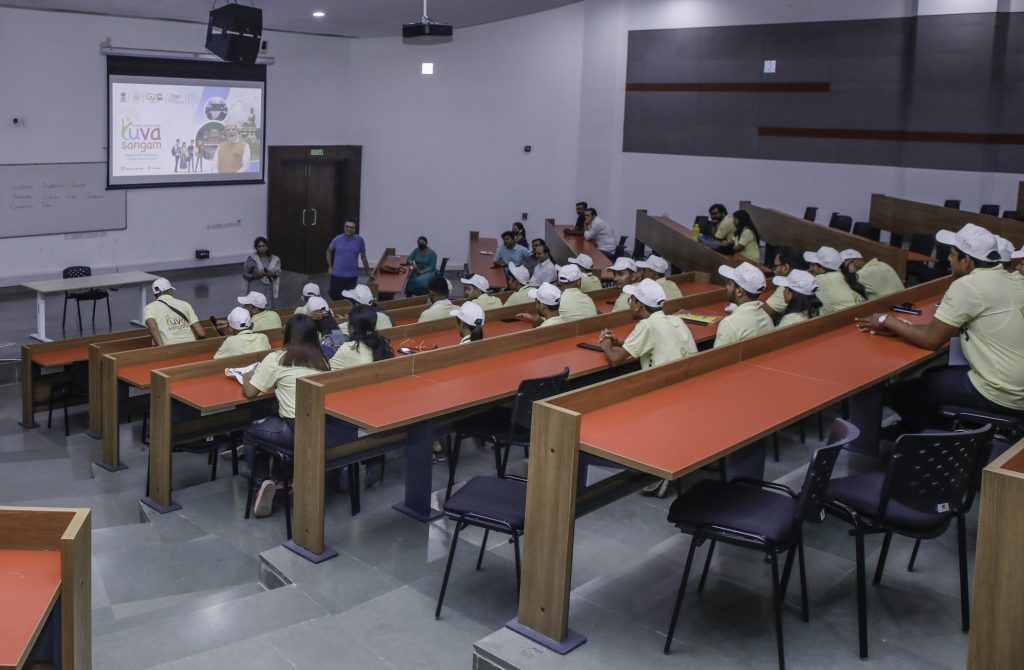 Kriti Kashyap, a student pursuing BSc in Zoology from B N College, Dhubri, said, "I feel excited to visit Gujarat and various places where I have never been before and looking forward to learning the culture, art, festivals, and life here."
This youth and cultural exchange programme is being organised in collaboration with various other ministries and departments, such as the Ministry of Culture, the Ministry of Tourism, the Ministry of Youth Affairs and Sports, the Ministry of Railways, the Ministry of Information and Broadcasting, Department for Development of North-East Region (DoNER), among others, to give an opportunity to the youth of our country to celebrate the ancient culture and natural diversity of India as well as understand art, culture and languages of different states.