The facility can scrap 15,000 vehicles annually, handling both private and business vehicles.
The first registered vehicle scrapping facility for Tata Motors has opened in Jaipur, Rajasthan, and it was inaugrated by Nitin Gadkari, the Union Minister of Road Transport and Highways. Re.Wi.Re (Recycle with Respect) is the name of the facility, which has a yearly capacity to scrap 15,000 end-of-life vehicles.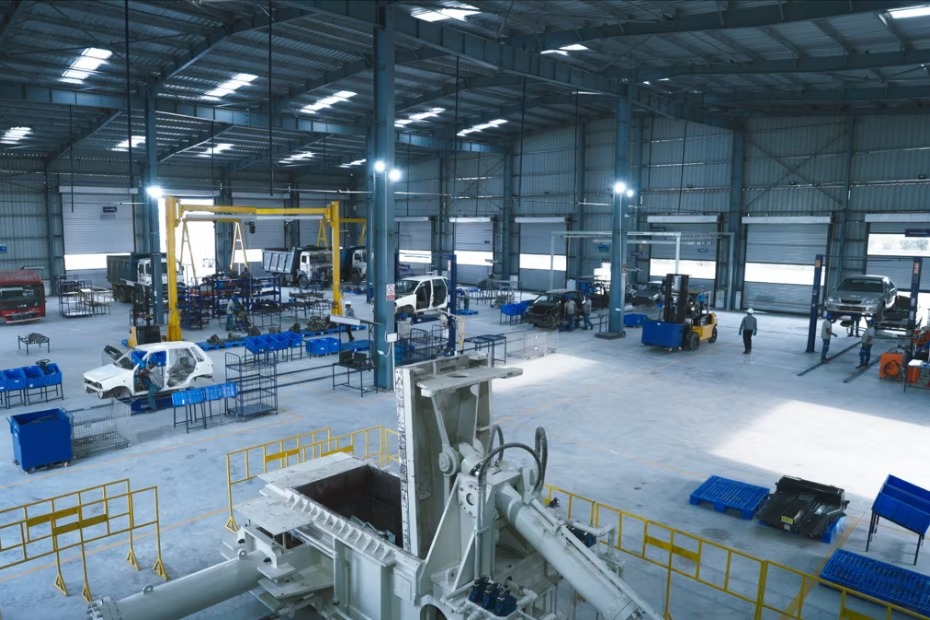 Ganganagar Vaahan Udyog Pvt. Ltd., a partner of Tata Motors, developed and runs the facility, which employs eco-friendly practises to scrap end-of-life passenger and commercial vehicles of all brands. Tata currently only operates one of these facilities in the nation.
The Re.Wi.Re facility was developed to be in line with the Vehicle Scrappage Policy, which was introduced by the Union government to phase out unfit and polluting vehicles. It is fully digitalized and has multiple dismantling stations for different parts of a vehicle like tyres, liquids, oils, and batteries.