The Indian Institute of Technology Gandhinagar (IITGN) is hosting a five-day Regional Children Science Congress of 73 Jawahar Navodaya Vidyalayas (JNVs) of Pune Regional Office of the Navodaya Vidyalaya Samiti (NVS) from November 16 to 20, 2022. A total of 146 high school students, including 73 girls and 73 boys (one girl and one boy topper from each JNV) from 73 districts of Maharashtra, Gujarat, Goa, and Diu, Daman and Dadra Nagar Haveli, are attending the residential event along with nearly 40 officials, teachers, and support staff of JNVs.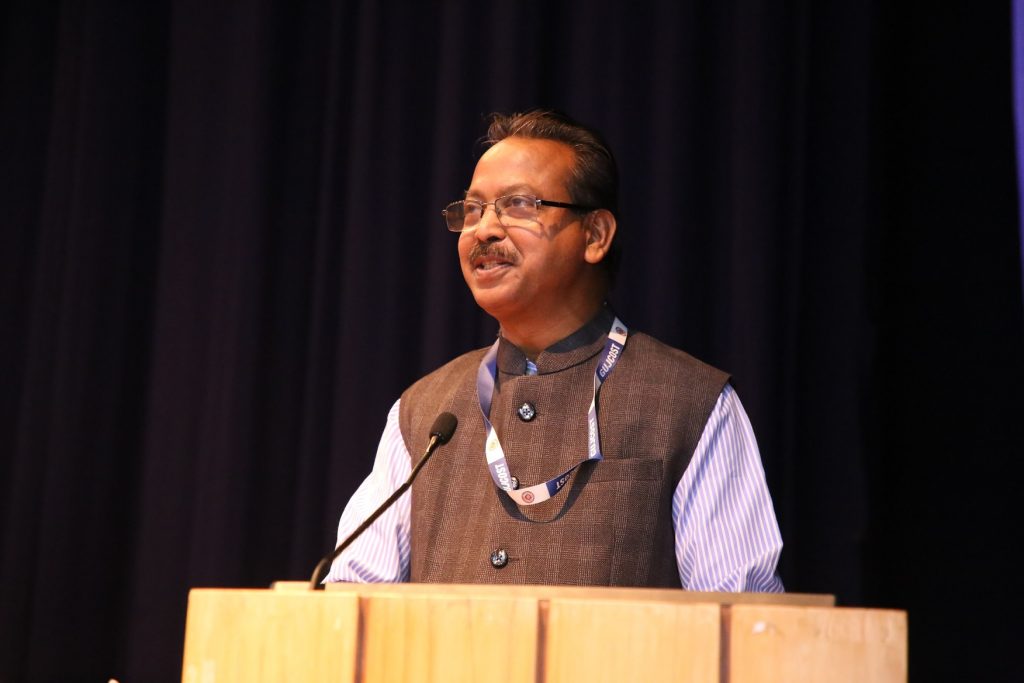 The inaugural session was held on November 16, 2022, in the gracious presence of Prof Anil Gupta, an Indian scholar of grassroots innovations and founder of Honey Bee Network, Dr Narottam Sahoo, Advisor, Gujarat Council of Science and Technology (GUJCOST), and Prof Rajat Moona, Director, IITGN. They were joined by Mr B Venkateswaran, Deputy Commissioner, NVS Regional Office, Pune, and Prof Sriram Kanvah, Associate Professor, Chemistry, IITGN.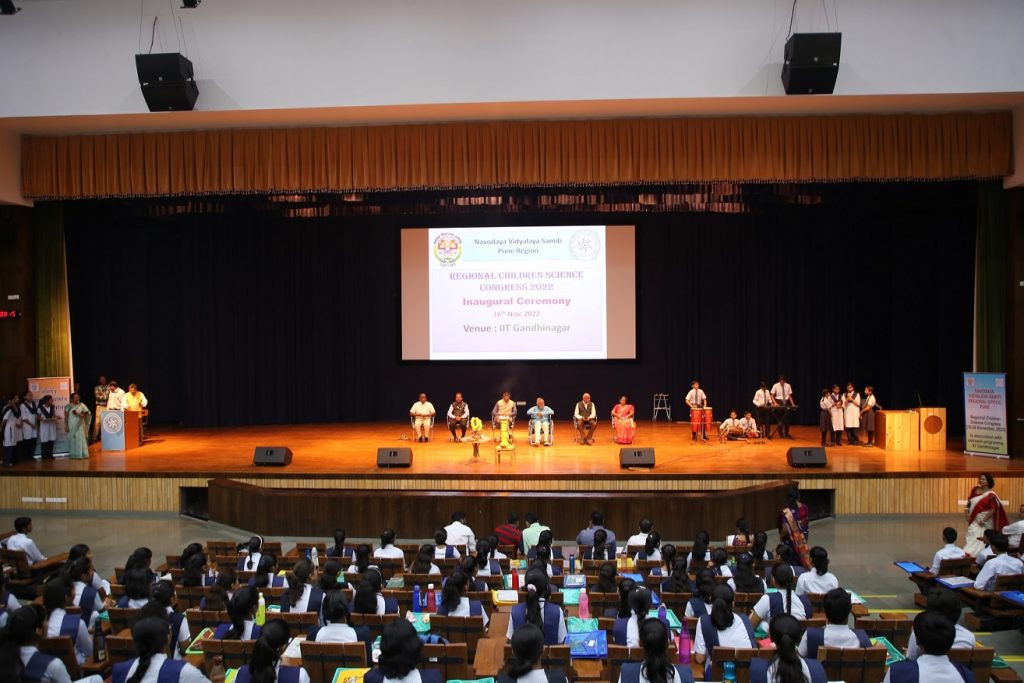 Prof Anil Gupta, despite suffering from a leg injury, attended the inaugural function and addressed the students. In his brief inspiring talk, Prof Gupta shared several anecdotes of school students from across the country who turned innovators to solve the challenges in their immediate environment, and said, "We have to find solutions to our problems and not go in inertia to get used to it. We all have capabilities; you all are innovators of our country to solve its unmet needs. It is the empathy, the ability to see and feel the pain of any living being on this earth, that can inspire you to innovate solutions to their everyday challenges."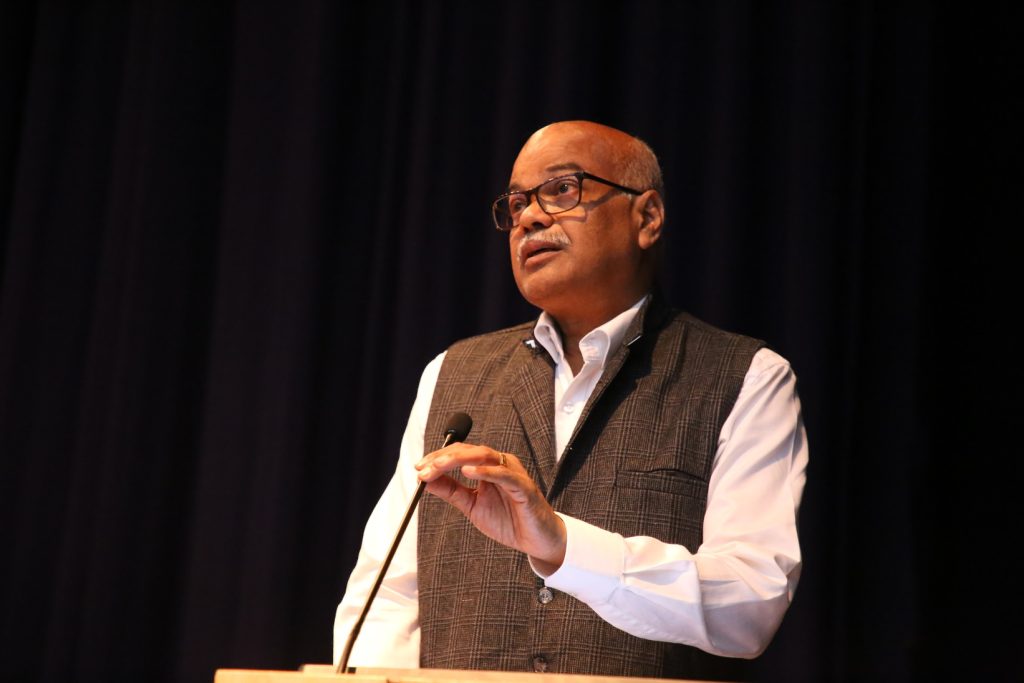 Earlier, Dr Narottam Sahoo gave a background of the Regional Children Science Congress initiative and encouraged students to take maximum benefit of this opportunity to stay at an IIT campus and think big.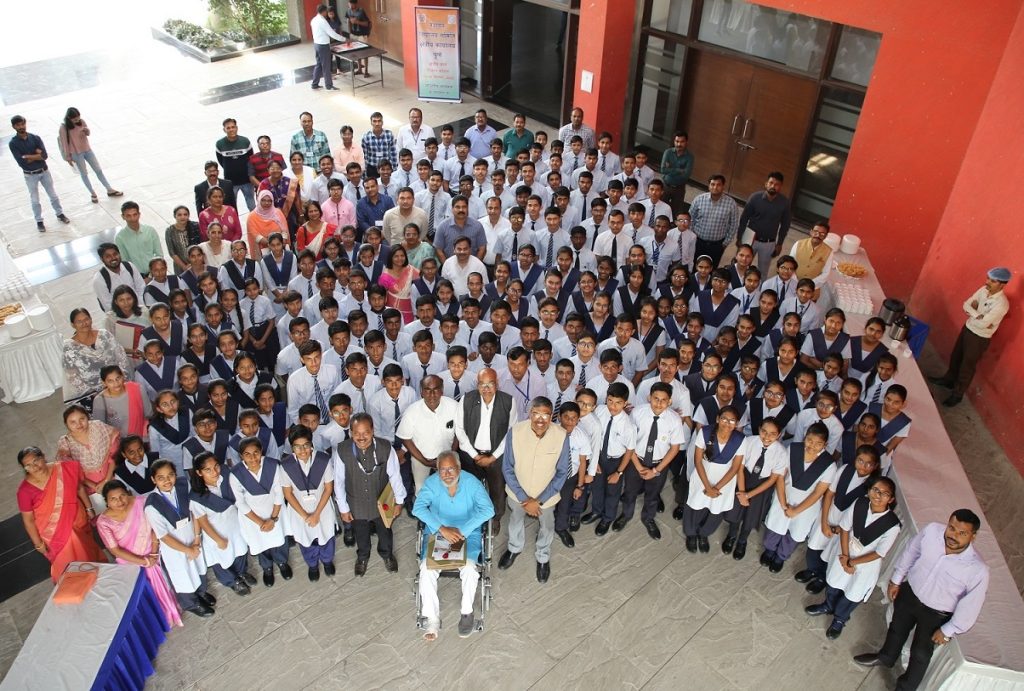 Welcoming all the bright young minds on the IITGN campus, Prof Rajat Moona talked about how science and technology are interlinked and how science is spread all around us. He said, "When you learn and understand science, it generates more curiosity about how to take it forward to the next level. The theories of science and technology have evolved a lot over the years for a more nuanced understanding of things." Quoting a message from the Bhagavad Gita, he encouraged students to pursue their goals without focusing on the results and said, "If you keep doing good work with dedication, motivated by your passion and interest, without expectation of results, you are bound to get success in life. I hope you learn new things from here and come back to learn more."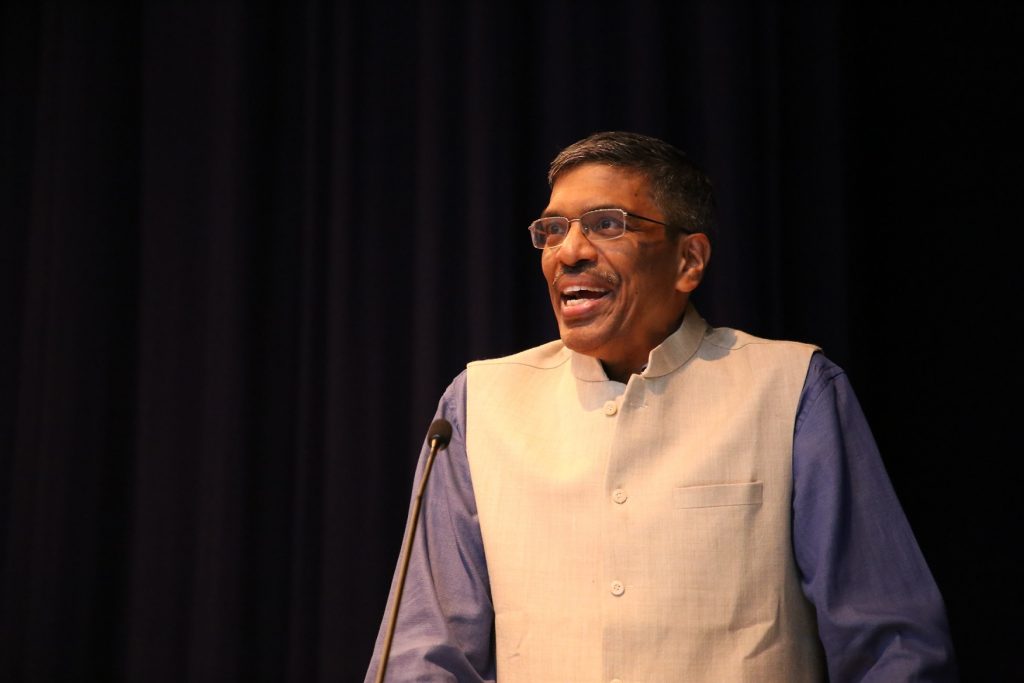 Students from the music group of JNV, Ahmedabad, performed a soulful invocation at the beginning of the inaugural event. All dignitaries were felicitated with beautiful paintings made by students of various JNVs.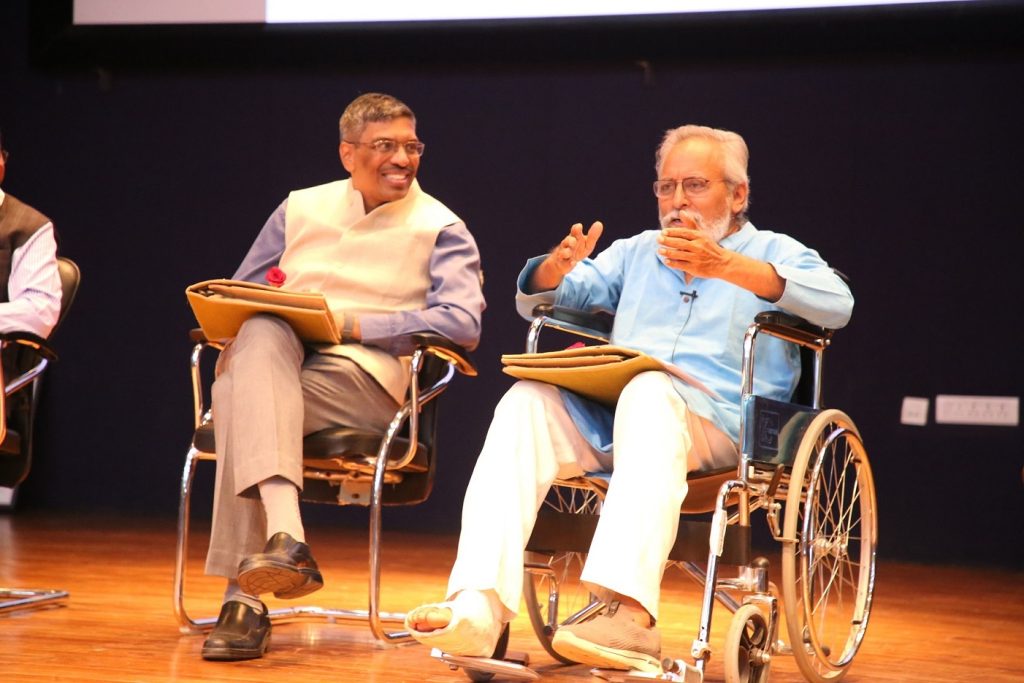 Kusum Vaghmare, a student from JNV Parbhani, Maharashtra, shared her excitement of coming to IITGN saying, "It feels great and proud to come to IITGN. I feel we have already become junior scientists, and now I wish to become an IITian. The programme has motivated me a lot, and I am looking forward to learning more."
Vinit Trivedi, a student from JNV Diu, said, "I feel motivated to study more and learn new things after interacting with students and faculty at IITGN. I wish to come back to this institute in future. I am excited to do science experiments here."
The event aims to provide these students with an opportunity to go beyond the limits of school, develop their experimental, critical thinking, and problem-solving skills, and inspire them to pursue their curiosity and creativity in science. Over the next four days, the students will be engaged in a plethora of activities, including science experiments, visit to the world-class labs and interaction with eminent faculty and scientists at IITGN, demonstration of robotics, night sky viewing with a telescope, visit to the Science City, activities by CCL-IITGN, quiz competitions on science and innovation, yoga and sports, and so on, which would also give them the opportunity to be part of the exciting student life at IITGN.