Kangana Ranaut emphasised that what a woman wears is "absolutely her business" and advocated for women to dress however they like.
The star posted images of herself wearing a white net top with tiny straps and matching pants as she defended the decision and chastised people for making careless remarks about women's clothing.
Kangana Ranaut writes a stirring essay about allowing women to wear whatever they like.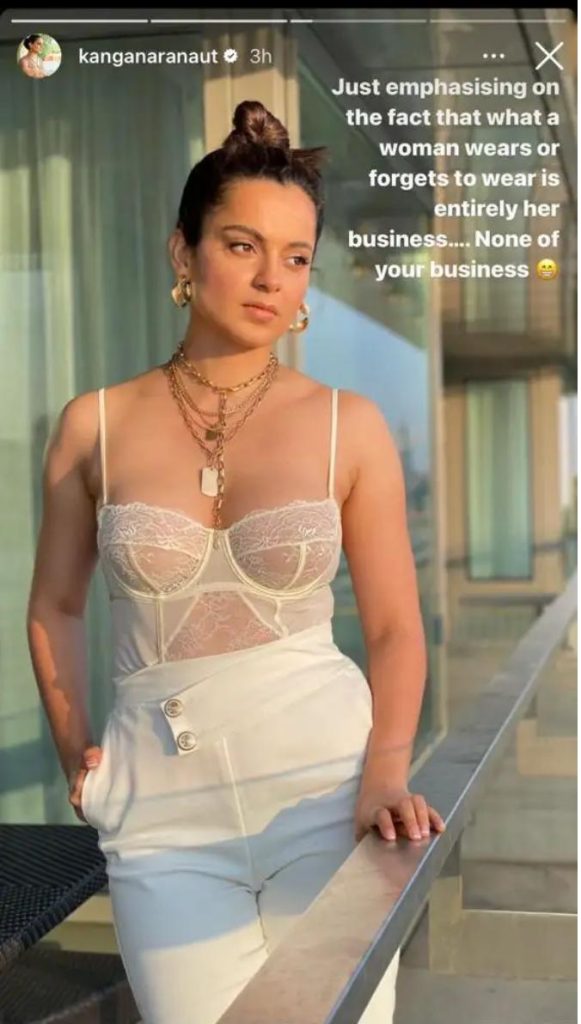 The Emergency star posted two images to her Instagram account on Tuesday, showing off her all-white ensemble. Check out the caption, where she said "Just emphasising on the fact that what a woman wears or forgets to wear is entirely her business… None of your business." She continued, "I think I made the point, I can go to the office now… bye."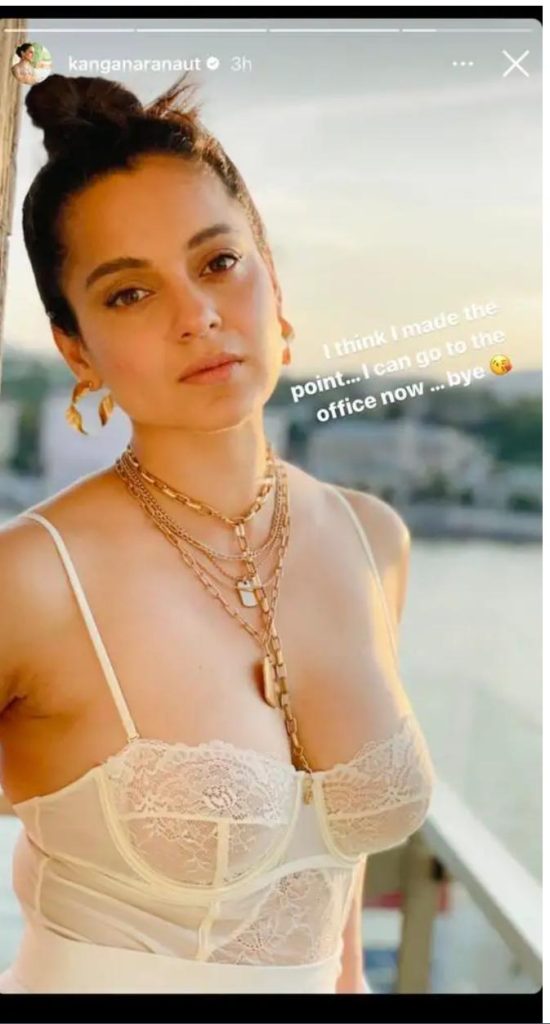 The much-anticipated movie Emergency, in which Kangana Ranaut will portray the late Indian Prime Minister Indira Gandhi, is now under production. The film also features Anupam Kher as Jayaprakash Narayan, Satish Kaushik as Jagjivan Ram, Milind Soman as Field Marshal Sam Manekshaw, Shreyas Talpade as former prime minister Atal Bihari Vajpayee, and others.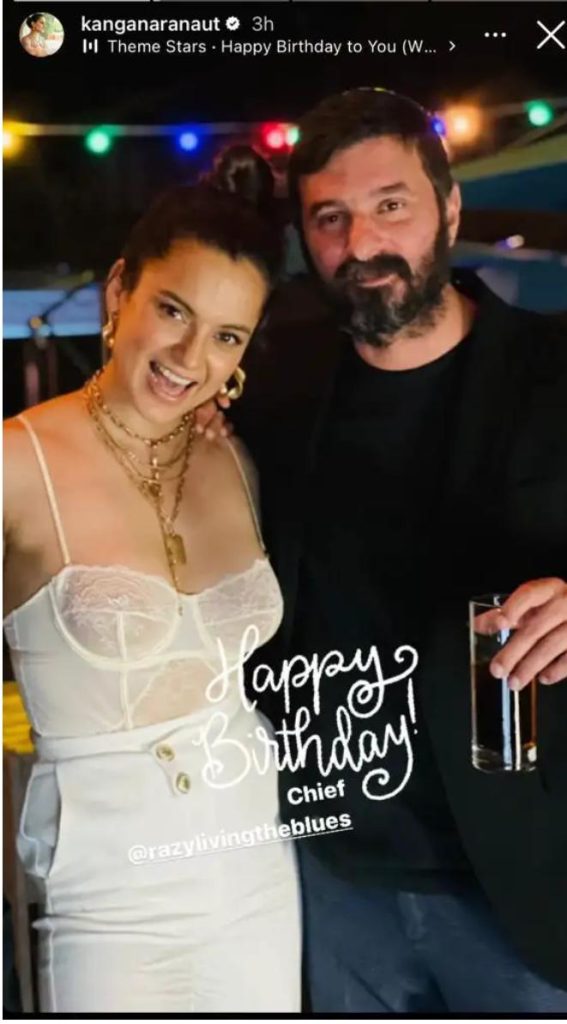 Kangana already talked about the significance of the Emergency project. Since the teaser dropped, it has trended at number 1, taken the country by storm, and it is a validation of the fact that this is what people are yearning for, she said. "Emergency is an irrefutable part of recent history, and I feel that this will click with the audience."