Ahmedabad, located on the banks of the Sabarmati River, is the former capital of Gujarat and the state's largest city. Ahmedabad, a fusion of old world charm and cutting-edge technology, is rapidly expanding. The grand temples in this city are as lovely as the city itself.
Akshardham Temple
You should start your journey in Ahmedabad at this temple. It is one of Gujarat's largest temples, spanning 23 acres of land. This temple's presiding deity is Lord Swaminarayan. It is made of 6000 tonnes of pink sandstone. The temple is an architectural marvel, a harmonious blend of temple art, culture, and devotion. In the vast lawns of this beautiful temple stands an intricately carved structure of Lord Swaminarayan.
Swaminarayan Temple
Located in the Kalupur area of ​​Ahmedabad, Shri Swaminarayan Mandir is a temple dedicated to Narayan Dev. This grand temple was constructed in the year 1822 on the instructions of Swaminarayan, who was the founder of the Swaminarayan sect of Hinduism. Adorned with vivid colors and intricate carvings, the Swaminarayan Temple is a wonderful example of nineteenth century architecture.
Hathisingh Temple
This Jain temple was built in 1848 and is dedicated to Dharmanath (the fifteenth Jain Tirthankara). Apart from this, there are 52 sub-temples in the courtyard which are dedicated to various other Tirthankaras. On the three outer sides there are large raised verandahs, decorated pillars and sculptural brackets. There is also a 78 feet tall Mahavir Stambha near the front entrance. In fact, some of the motifs are inspired by the Sultanate minarets of the Mughal period.
Vaishnodevi Temple
It is one of Ahmedabad's best temples and is located on Gandhinagar Road. This temple is a replica of Jammu and Kashmir's Mata Vaishno Devi shrine. It is built on a man-made hill, and visiting this temple requires climbing the hill. You must come here during the Navratri festival. The entire nine-day festival is celebrated here with great enthusiasm.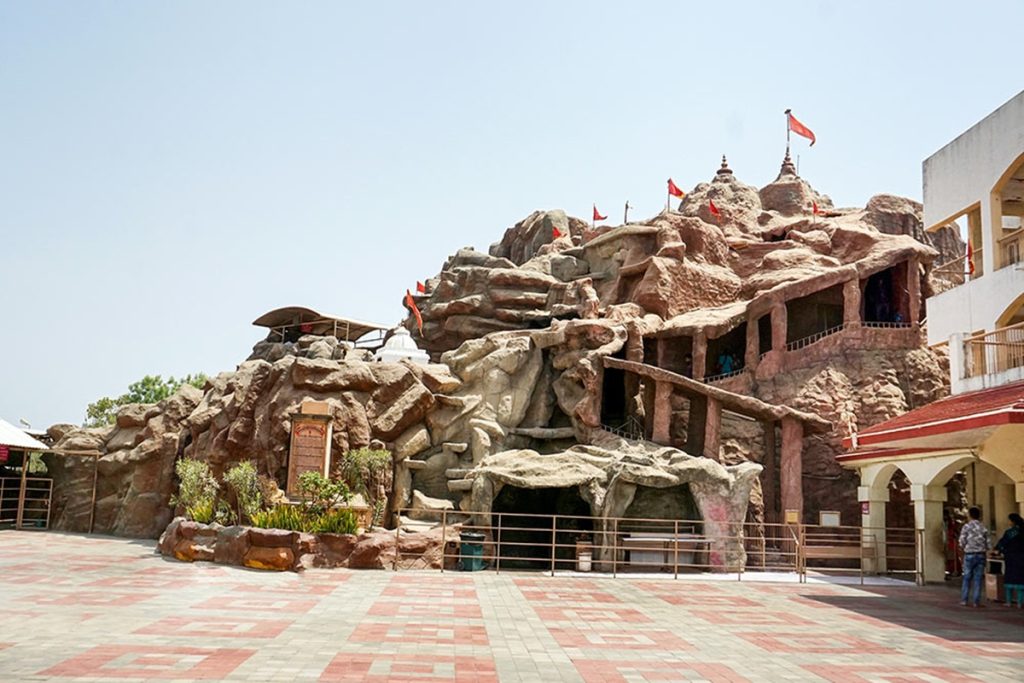 ISKCON Temple
ISKCON Temple in Ahmedabad, located near Gujarat News Press, is the best place to experience spirituality. This temple is also referred to as the Hare Krishna Temple. The ISKCON temple is a tranquil place where you can sit and meditate for a while.