Indian Institute of Technology Gandhinagar (IITGN), in association with the Squash Racket Federation of India (SRFI), is going to organise a national-level squash tournament – IIT Gandhinagar Squash Open – from August 17 to 21, 2022.
The five-day tournament is expected to bring together more than 300 squash professionals and enthusiasts from across India at the newly built Sports Complex of the Institute. Squash players can participate in the tournament by registering themselves on the SRFI App by July 27, 2022.
IIT Gandhinagar Squash Open will contribute directly to the National Squash Ranking List, and participating players will get national ranking points based on their performance. The tournament will follow a knockout format followed by play-offs between the top eight players.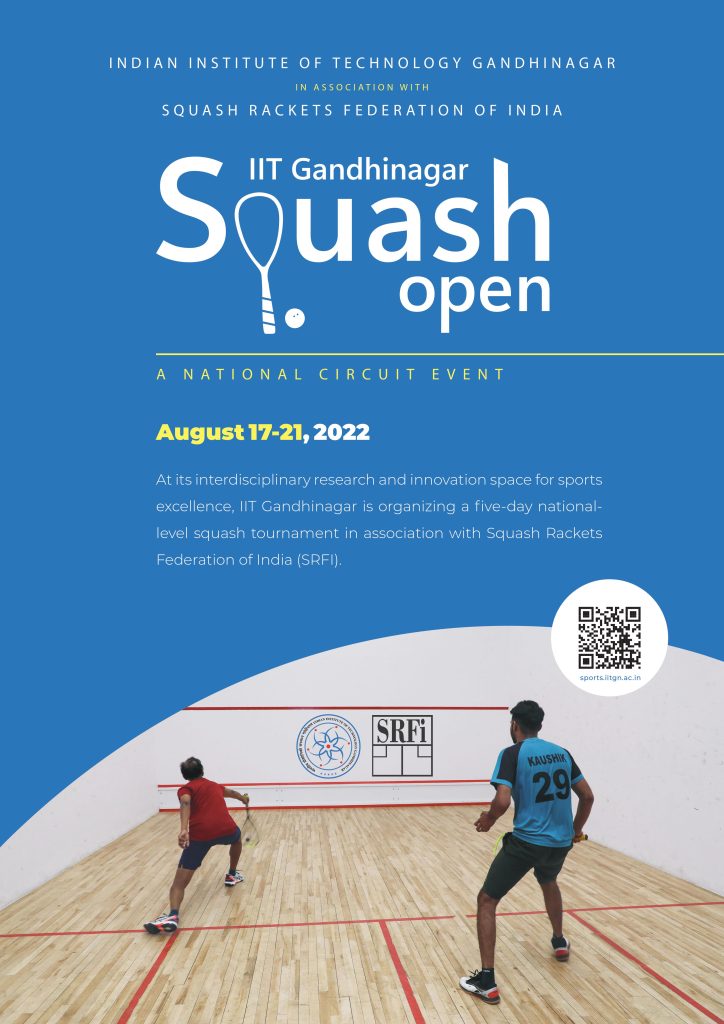 Besides trophies for the top three winners, the tournament will also have prize money for all players who reach the play-offs and merit and certificate of participation for all the participants.
The world-class Sports Complex of IITGN houses three glass backcourts for squash with wooden floors, which are built as per World Squash Federation guidelines. The Institute had also organised a month-long Squash Coaching Camp during May and June 2022 this year, which was led by an SRFI certified coach from Delhi.
Sharing more information on the national-level Squash tournament at IITGN, Prof Jaison Manjaly, Jasubhai Memorial Chair Professor at IITGN and a squash enthusiast himself, said, "IIT Gandhinagar has always promoted sports and an active lifestyle that helps build a healthy body and mind. The state-of-the-art Sports Complex at IITGN intends to bring together different sports enthusiasts from across the country to promote interest and excellence in sports. Aligned to this broad objective, IIT Gandhinagar Squash Open aims to unite squash lovers and professionals from all across India by giving them a unique opportunity to enjoy a national-level competition in our world-class facilities at IIT Gandhinagar."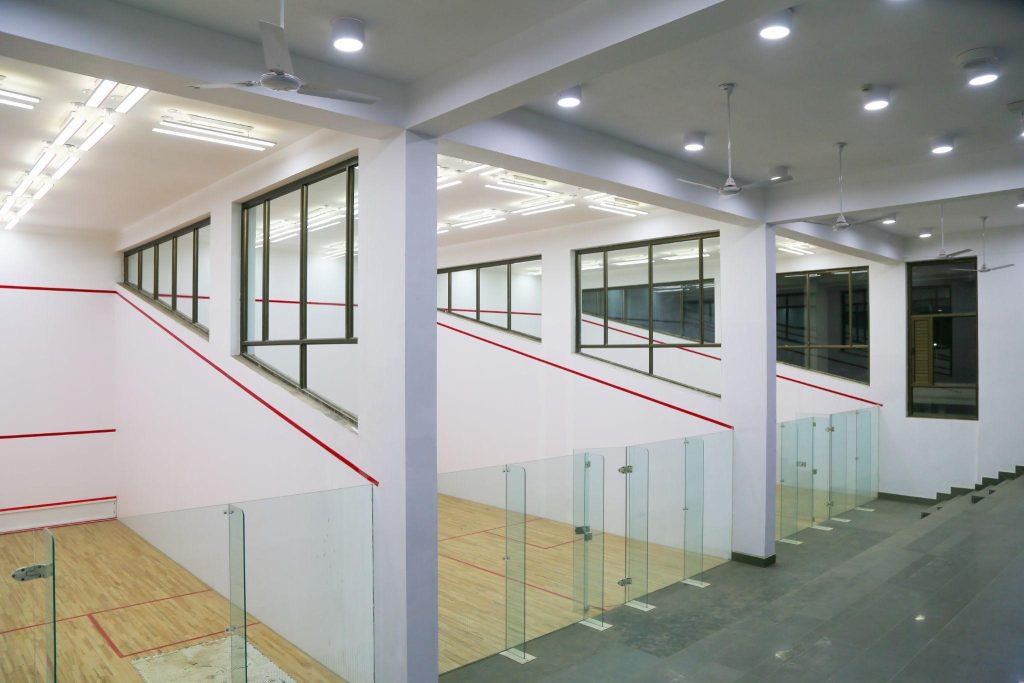 The newly built Sports Complex at IITGN is equipped with several top-notch facilities for various indoor and outdoor sports/activities, including Badminton Courts, Squash Courts, Table Tennis, Olympic Size Swimming Pool, Volleyball Court, Basketball Court, Yoga Hall, Gym, Climbing Wall, Football Ground, Cricket Ground, Athletic Track, and so on.
These facilities help students and the community practise and attain professionalism in their respective games while ensuring their fitness and wellness.