Indias leading AVOD, MX Player is on a winning spree with its MX Original Series Campus Dairies havingsuccessfully topped the IMDb's list of 10 web series in 2022 with a 9 star rating.
Every year, IMDb releases the list of the most popular Indian Films & Web Series, which features the year's top 10 movies and web series. Campus Diaries, released in January 2022, is a one-of-a-kind college drama starring YouTuber Harsh Beniwal, RitvikSahore, Saloni Khanna, Srishti Ganguly, Salonie Gaur & Abhinav Sharma.
Campus Diaries is a refreshing narrative that revolves around the college life of six friends who are University students and how they deal with issues like college ragging, drug abuse, one-sided love, toxic relationships, and how they tackle their problems through the journey.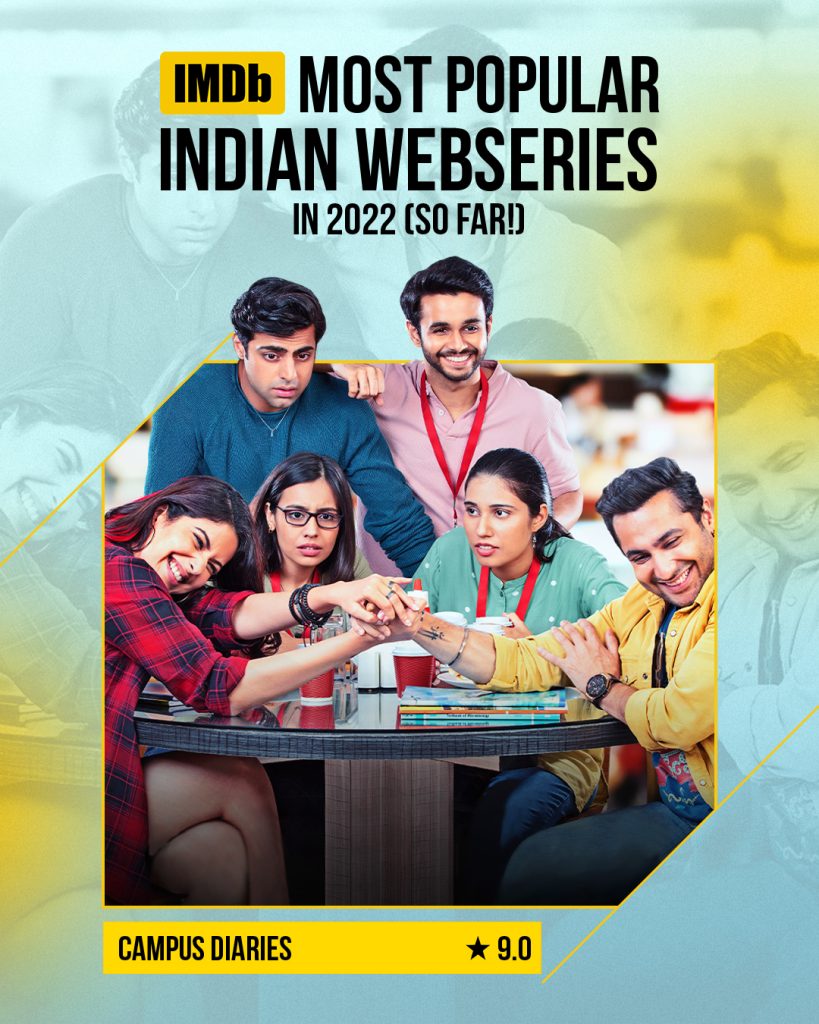 The series received critical acclaim and was very well received by audiences in India to become the most talked-about series at the start of 2022. Moreover, the series also crossed 100Mn views on the platform within two weeks of its launch.
On the win, Gautam Talwar, Chief Content Officer at MX Player said, "We are thrilled that Campus Diaries has topped the prestigious IMDb's list of 10 titles. Campus Diaries proved to be a record- breaking series when we launched it in January this year. We appreciate the recognition and thank our viewers for always supporting and believing in our work."
With Campus Diaries being declared IMDb's Most Popular Indian Web Series, the MX Original Series has also beaten other 9 web series in the Top 10 list including The Great Indian Murder, Rocket Boys, Panchayat and Human.
The 12 episodic web series is available to watch exclusively on MX Player for free!