With an aim to bring together cricket aficionado employees from different corporates and institutes in the vicinity and give them a memorable experience of playing a professional tournament, the Indian Institute of Technology Gandhinagar (IITGN) recently hosted the maiden IITGN Cricket League (ICL 2022), a month-long night cricket tournament between the employees of renowned organisations, corporate companies, and educational institutes, at its new cricket field in the sports complex.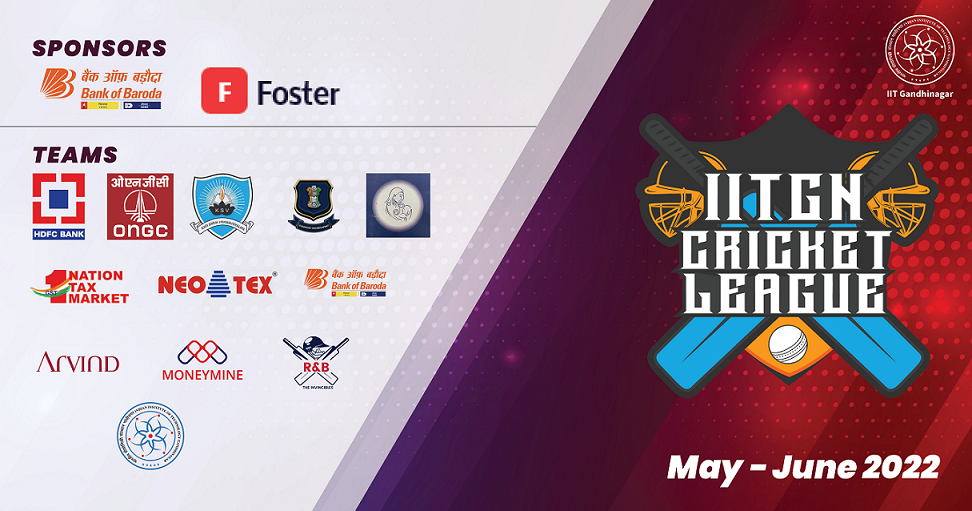 Total 12 teams, including ONGC, HDFC, NeoTex, Bank of Baroda, Neha Nursing Home, Gujarat Secretariat, GST, Road & Building Department, Kadi Sarva Vidhyalaya, Arvind Ltd, Moneymine, and IIT Gandhinagar, participated and competed with each other in 25 T-20 matches played with leather balls under the floodlights. League matches were followed by the knockout system in the quarter-finals.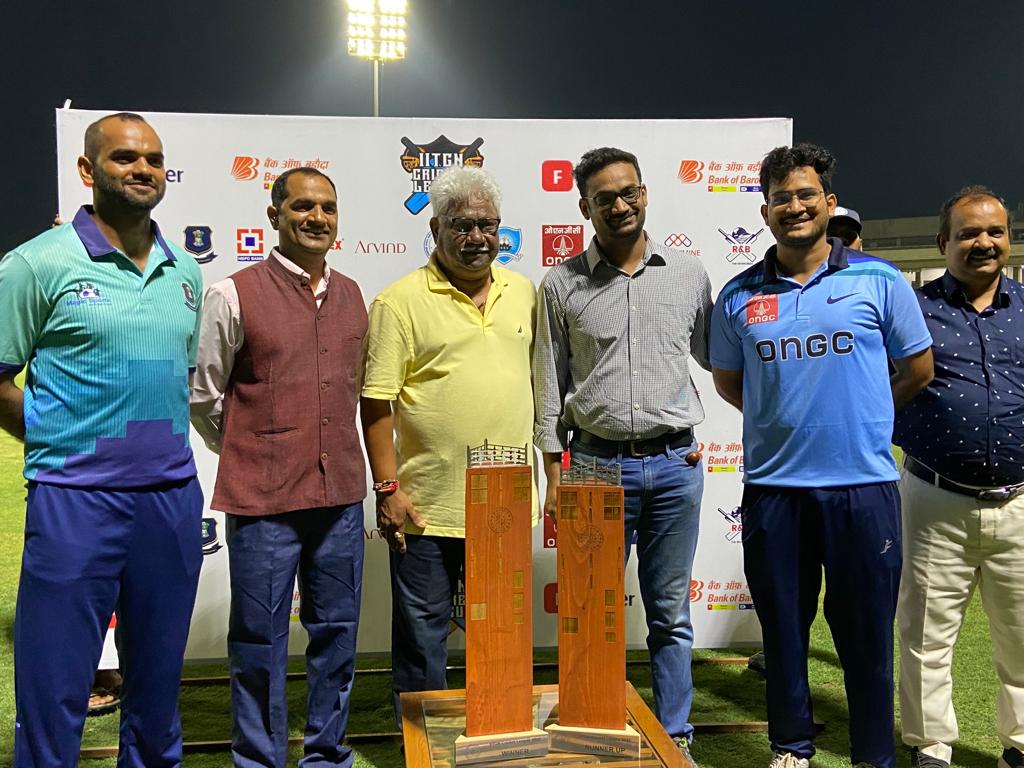 Semifinal matches were played between Moneymine & Gujarat Secretariat and Kadi Sarva Vidhyalaya & ONGC.
The final match was played between Gujarat Secretariat and ONGC on June 28, 2022, in which ONGC won the ICL 2022 tournament by 6 wickets. Mr Anil Patel, Secretary, Gujarat Cricket Association, also visited IITGN for the finals of ICL 2022.
Prof Gaurav Srivastava, Dean, Campus Development and Prof Madhu Vadali, Head of Sports, IITGN, presented the trophies to the Winner, Runner-up, Man of the Series, Best Batsman, and Best Bowler.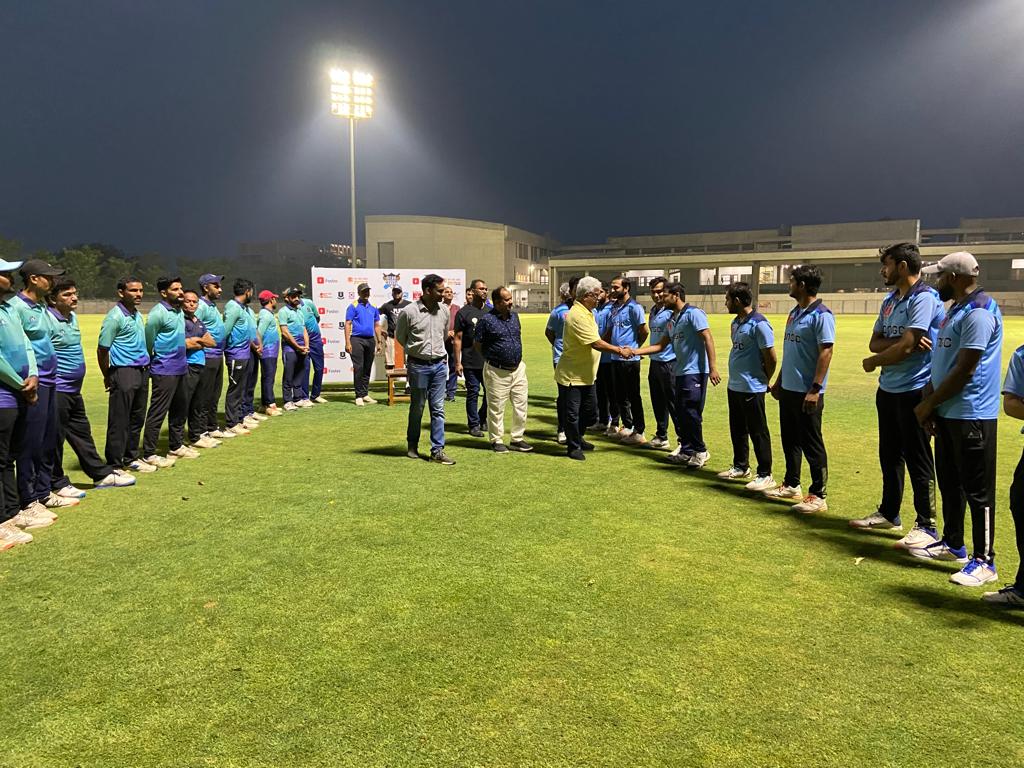 The tournament trophies were designed in the shape of the iconic Lal Minar of IITGN to make it more memorable. ICL 2022 tournament was sponsored by Bank of Baroda and Foster.
The newly built Sports Complex by the Institute is equipped with several world-class facilities for various indoor and outdoor sports/activities, including Badminton Courts, Squash Courts, Table Tennis, Olympic Size Swimming Pool, Volleyball Court, Basketball Court, Yoga Hall, Gym, Climbing Wall, Football Ground, Cricket Ground, Athletic Track, and so on. These facilities help students practise and attain professionalism in their respective games while ensuring their fitness and wellness.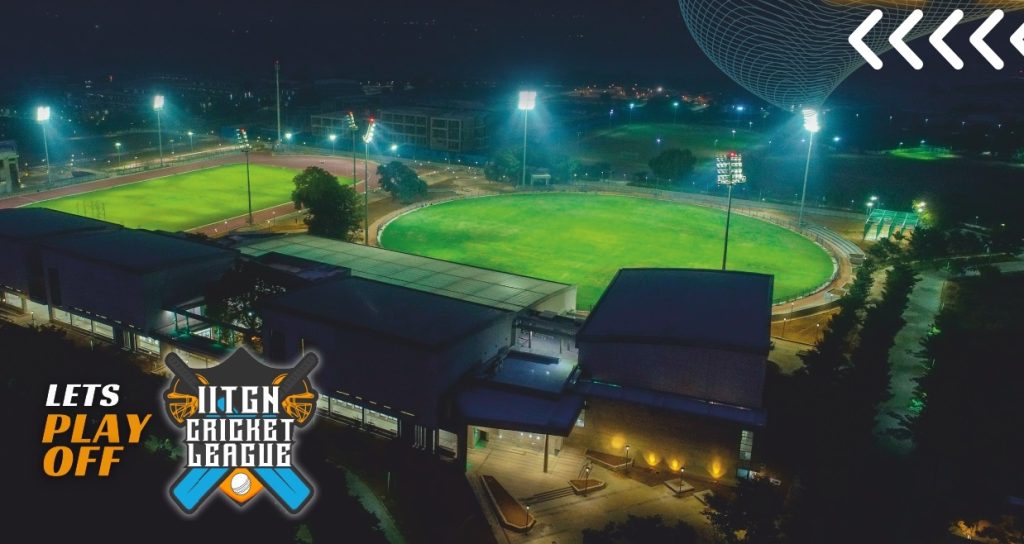 The new cricket field at IITGN is spread on a lush green boundary of 65 metres and is surrounded by floodlights, which provide approximately 700 lux on the pitch, 450 lux in 30 yards area, and 350 lux in the outfield area outside 30 yards.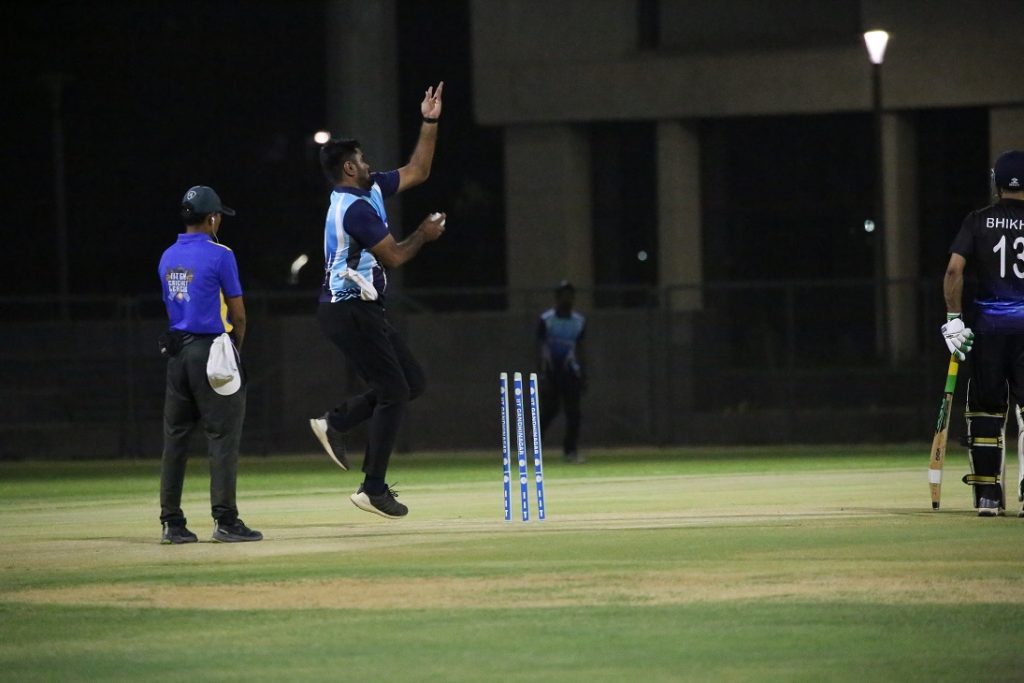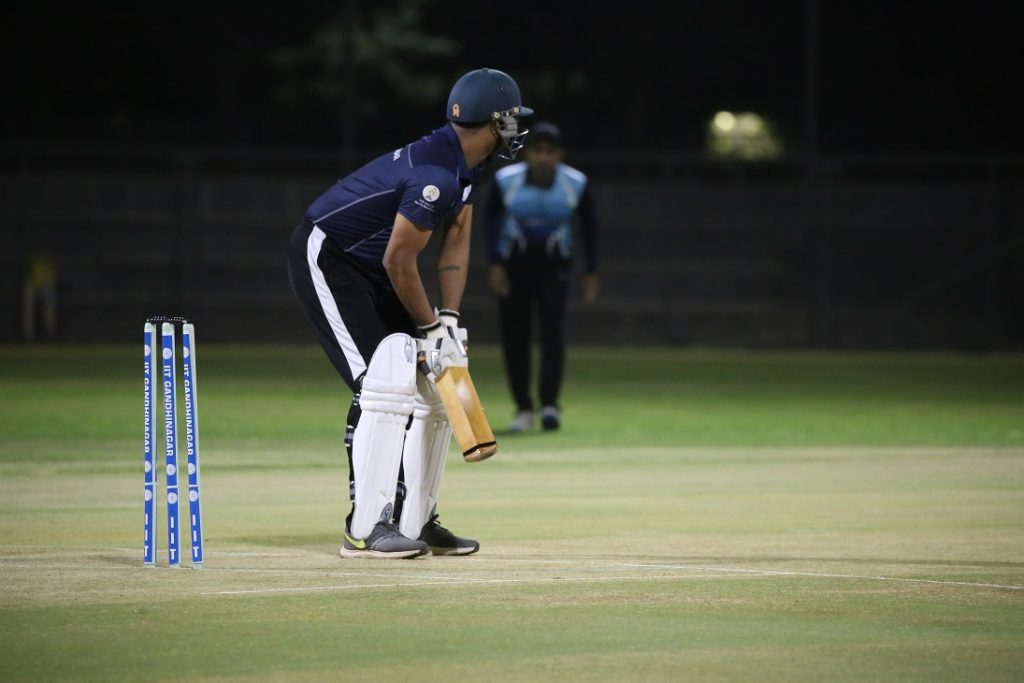 The ground has six turf center pitches, and two cement and two turf pitches for practice. It is also equipped with pavilions for the teams and viewing space around the ground that can accommodate approximately 200 viewers.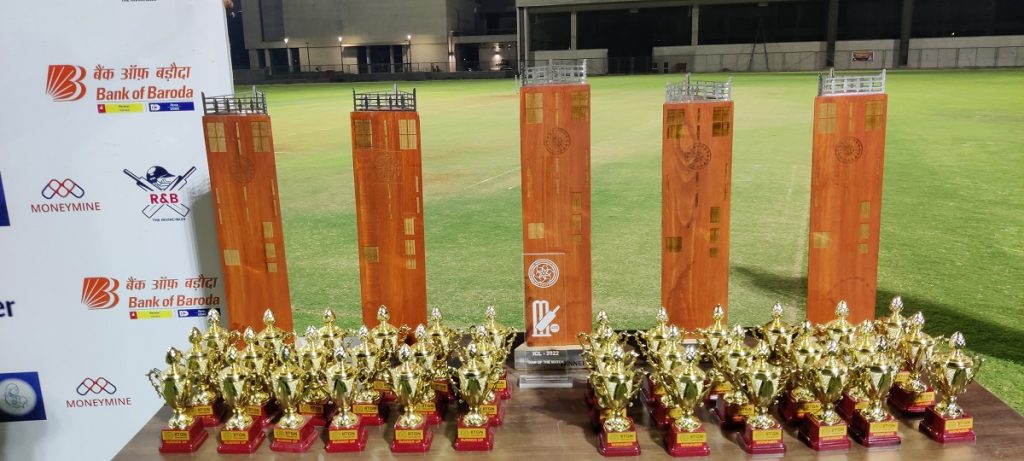 Earlier last month, IITGN had also organised a one-month Squash Coaching Camp at its new squash courts for internal as well as external participants.