The country observes Army Day on January 15 every year to honour the sacrifices of soldiers, who have served the nation selflessly and to remember the selfless service and valour of the brave jawans.
On this day a 225 feet long and 150 feet wide world's largest national flag made of 'khadi' was displayed along the India- Pakistan border in Jaisalmer to celebrate Indian Army Day.
Indian Army Chief General Manoj Mukund Naravane inspects the parade on Army Day at parade ground in Delhi Cantt.
General MM Naravane awards and unit citations confers Sena medal to Major Anil Kumar and Major Mahinder Singh. Sepoy Kundan Kumar Ojha's wife receives Sena Medal for Gallantry posthumously from Army Chief General MM Naravane at the Army Day Parade today for acts of valour in the Galwan clash.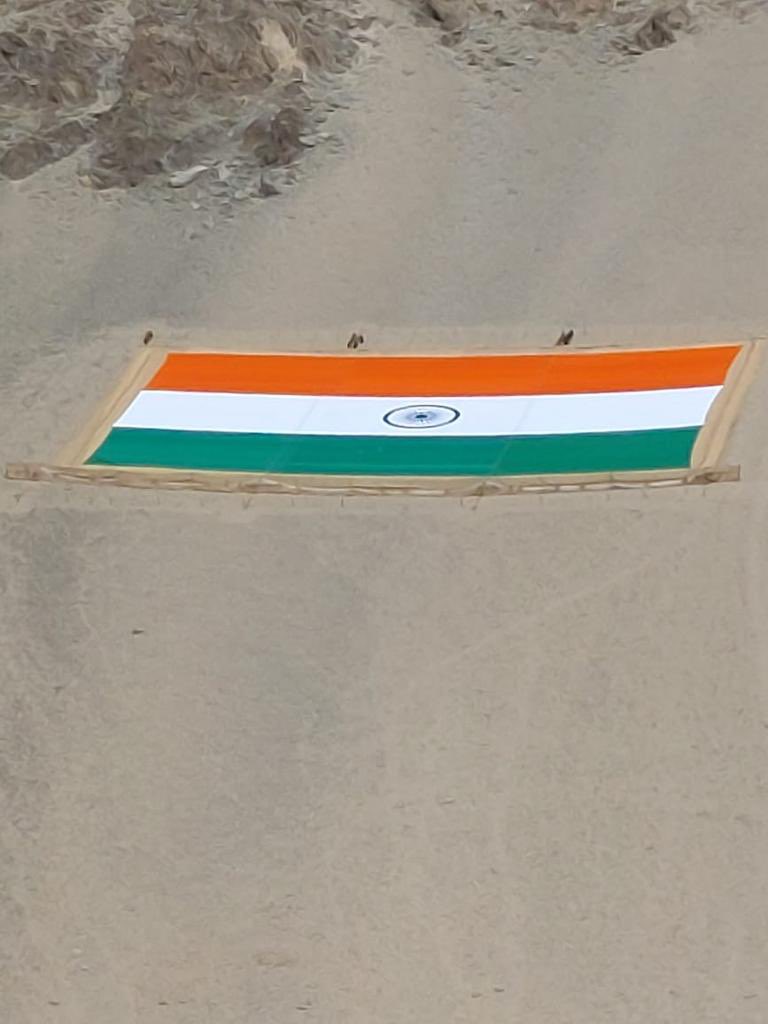 On this day Indian Army's Parachute Regiment commandos marched during the Army Day Parade in the new digital combat uniform of the Indian Army. This was the first time that the uniform has been unveiled in public.
Prime Minister Narendra Modi said "Best wishes on the occasion of Army Day, especially to our courageous soldiers, respected veterans and their families. The Indian Army is known for its bravery and professionalism. Words cannot do justice to the invaluable contribution of the Indian Army towards national safety."
President Ram Nath Kovind said "Greetings to Army personnel and veterans on Army Day. Indian Army has been pivotal in ensuring national security. Our soldiers have displayed professionalism, sacrifice and valour in defending borders and maintaining peace. The nation is grateful for your service. Jai Hind!"
Defence Minister Rajnath singh "Greetings and best wishes to all Indian Army personnel and their families on the special occasion of Army Day. Our Army has distinguished itself as a courageous and professional force, unwavering in their commitment to defend the country. The nation is proud of the Indian Army."
Army Day is observed to mark tribute to commemorate Field Marshall KM Cariappa taking over as the first Indian Commander-in-Chief of the Indian Army, replacing his British predecessor in 1949.