The terror of anti-social elements has been observed in Ahmedabad's Niranya nagar.
In Niranya nagar, more than 40 car windows have been smashed. Additionally, ATMs have been damaged. The entire area was terrorised by more than 20 people. People have also been killed by anti-social elements. The injured have been transported to hospitals for treatment.
All of the vehicles and rickshaws on the road have had their windows smashed. More than 20 young youngsters arrived on bicycles. They were armed with sticks, hockey sticks, and swords. People are attempting to create fear in the area. They have also beaten people.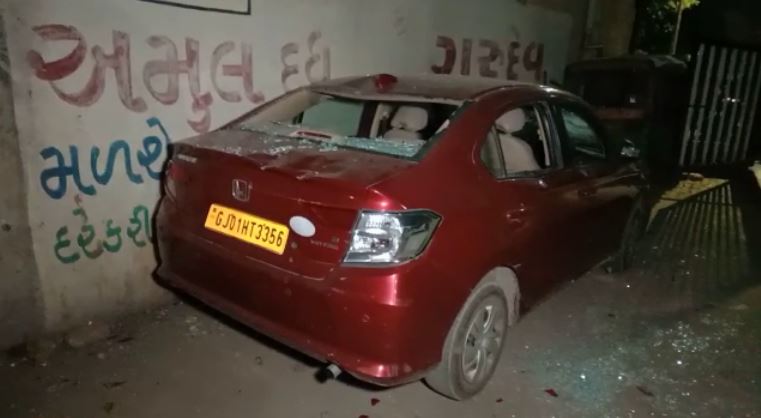 Some vehicles and rickshaws parked on the road, both inside and outside the Nandanvan Awas Yojana, had their windows smashed by them late on Sunday night.The incidence was reported to the police and they reached the spot.