Last night in Gir Somnath, Gujarat, 13 to 15 boats are feared to have drowned in the sea due to continuous rain and strong winds. The boat was also crowded with fishermen. According to the latest information, 8 to 10 of the fishermen who were on board at the time are still missing.The air department has issued a warning to fishermen not to go into the sea due to the deteriorating weather since yesterday.
It has been raining continuously in the coastal areas of Maharashtra and Gujarat since yesterday, and the IMD predicts heavy rain in the next 48 hours. A five-day warning has also been issued for the fishermen.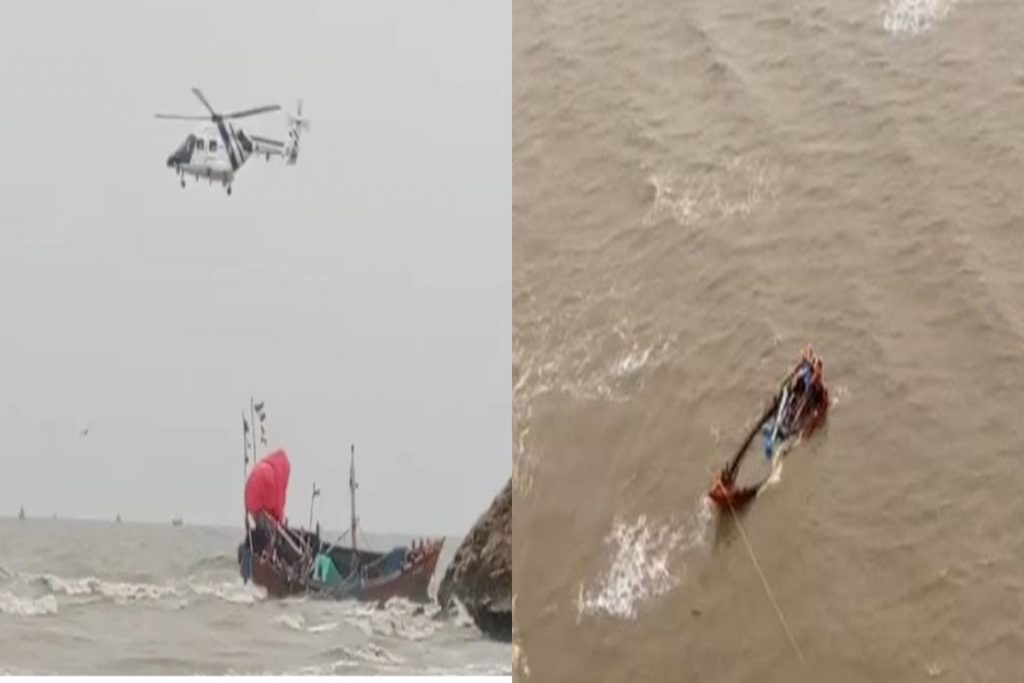 At the same time, the cyclonic storm 'Jawad' casts a shadow over Odisha and Andhra Pradesh. Rain will begin in Gujarat on November 30, according to IMD regional director Manorama Mohanty in Ahmedabad. A fishing warning has also been issued for the north and south Gujarat coasts from November 30 to December 2.
In a first, 8 people were reported missing after 8 fishing boats sunk in the storm that hit the area near Navadra, Una Harbour mouth last night, news agency ANI reported. Meanwhile, the Indian Coast Guard and local police are jointly conducting a search and rescue operation for the 8 missing people.
According to the Indian Meteorological Department, scattered rain is possible in Punjab, Haryana, Chandigarh, Delhi, Uttar Pradesh, Rajasthan, and Madhya Pradesh from December 1 to 2. (from yesterday to today). At the same time, thunder/lightning is possible in Uttar Pradesh, Madhya Pradesh, and Rajasthan today, December 2nd. Aside from these, heavy to very heavy rain is possible in the Andaman and Nicobar Islands.