Officials stated that fires broke out in two multi-story business complexes in Ahmedabad, Gujarat, on Sunday, but that both were quickly put out and that no one was injured.
A fire broke out in a 10-story business complex on SG highway in the evening, but it was quickly put out before it spread across the building, according to a fire department official.
At the other incident, a fire broke out in a readymade garment's unit in a four-story building on Relief Road in the city's eastern section, which was brought under control in 45 minutes, according to Rajesh Bhatt, Ahmedabad Municipal Corporation's additional chief fire officer.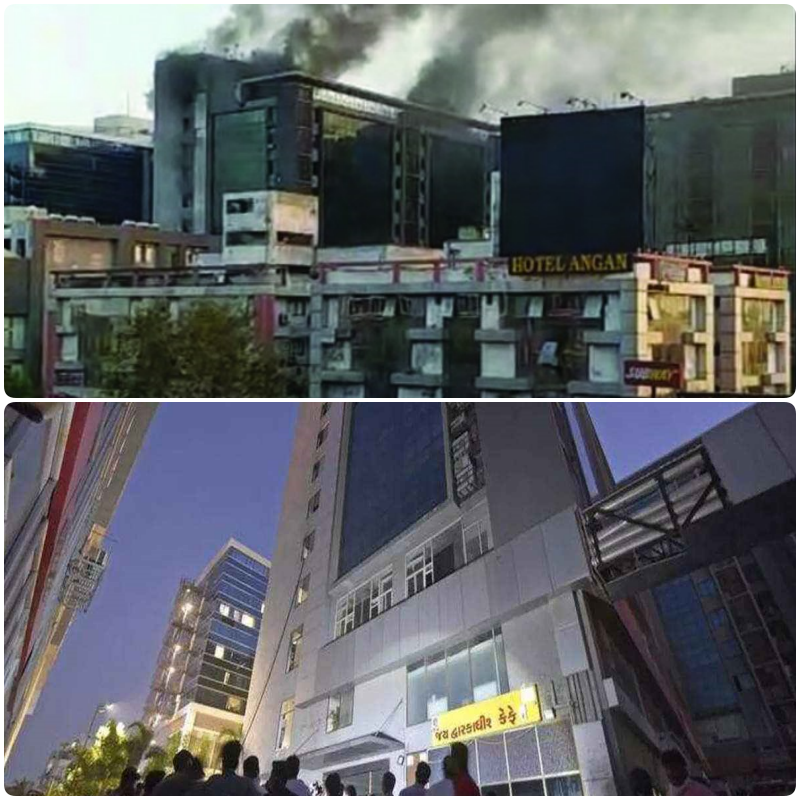 "The fire that broke out in an electrical duct on one of the building's 10 levels damaged ducts from the 2nd to the 9th floors, but it did not spread to the offices in the complex. There were few people in the house because it was Sunday. In less than an hour, the fire was brought under control "Bhatt explained.
According to him, the fire in the building on Relief Road was likely sparked by a short circuit in a garment machine or electrical equipment, which resulted in damage to some machinery.
Both events resulted in no injuries, according to the official.