Around 10 a.m. today, a fire broke out in a mill named Rani Sati in Surat's Pandesara GIDC. The fire service has dispatched 15 vehicles to the scene. Due to the fire, smoke could be seen from two kilometres. The fire brigade is attempting to put out the flames by deploying a powerful water mine.
After being shuttered for three days due to preliminary findings of a fire caused by an oil leak, the mill reopened today. In the morning, the boiler was operational. Meanwhile, a massive fire broke out in Jotjota due to an oil spill. Because the mill is almost 30 years old, the structure is also very weak. According to the fire officer, the mill possessed firefighting apparatus.
Water was sprayed into the form in an attempt to put out the fire. When a fire broke out at Pandesara GIDC's Rani Sati Dyeing Mill, 15 vehicles from outside five gates were summoned to the scene.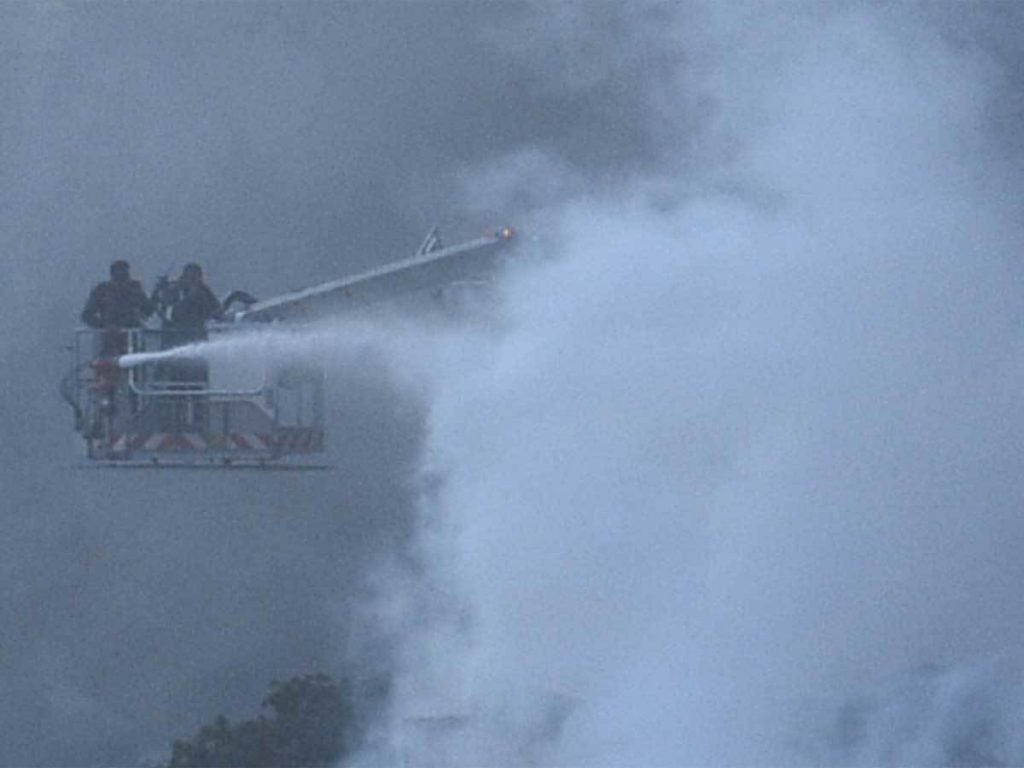 The fire department launched a formed water mine. Efforts are being made to put out the fire. Chemicals and yarns used in dyeing printing are very flammable and manufactured from petroleum products. Because this chemical is proving to be difficult to control with ordinary water, the fire service has begun using a different type of water.
Crowds of workers from nearby factories have gathered and vehicles from various fire stations in the city have also been dispatched. The company also began to gradually roll out yarn and other items and a large number of workers from nearby factories were also evacuated. No casualties were reported so far. The cause of the fire is yet to be ascertained. The fire department has started trying to control the fire using a vehicle with a hydraulic platform.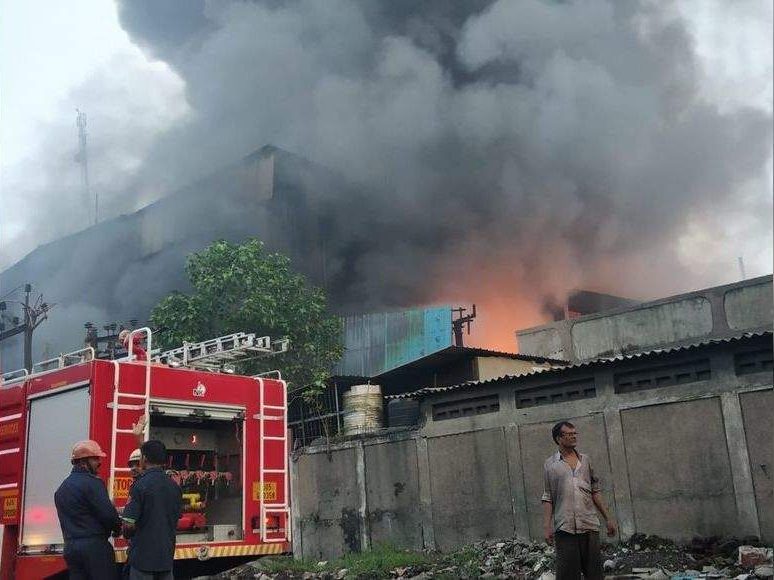 There were no injuries recorded as a result of the incident. Hemali Boghawala, the mayor of Surat, arrived on the scene and took command of the situation. He said that the fire was practically under control. Prior to the arrival of the fire brigade, some mill workers attempted to put out the fire. The majority of the city's fire departments responded and attempted to put out the fire.