Despite their hectic promotional schedules, Ahan Shetty and Tara Sutaria from Sajid Nadiadwala's upcoming film 'Tadap' were indeed having a great time.
Ahan and Tara travelled to Ahmedabad the next day for promotions after kicking off the city tour promotions on November 24th by performing the sacred Ganga aarti in Varanasi. They had a wonderful time together.
In addition to interacting with the local media and sharing their experiences on their future film, the two young and talented actors enjoyed a traditional Gujarati thali in the city. Tara and Ahan, who were acclaimed for their sizzling on-screen chemistry in 'Tadap,' dined at a famous Ahmedabad restaurant and gorged themselves on scrumptious Gujarati cuisine.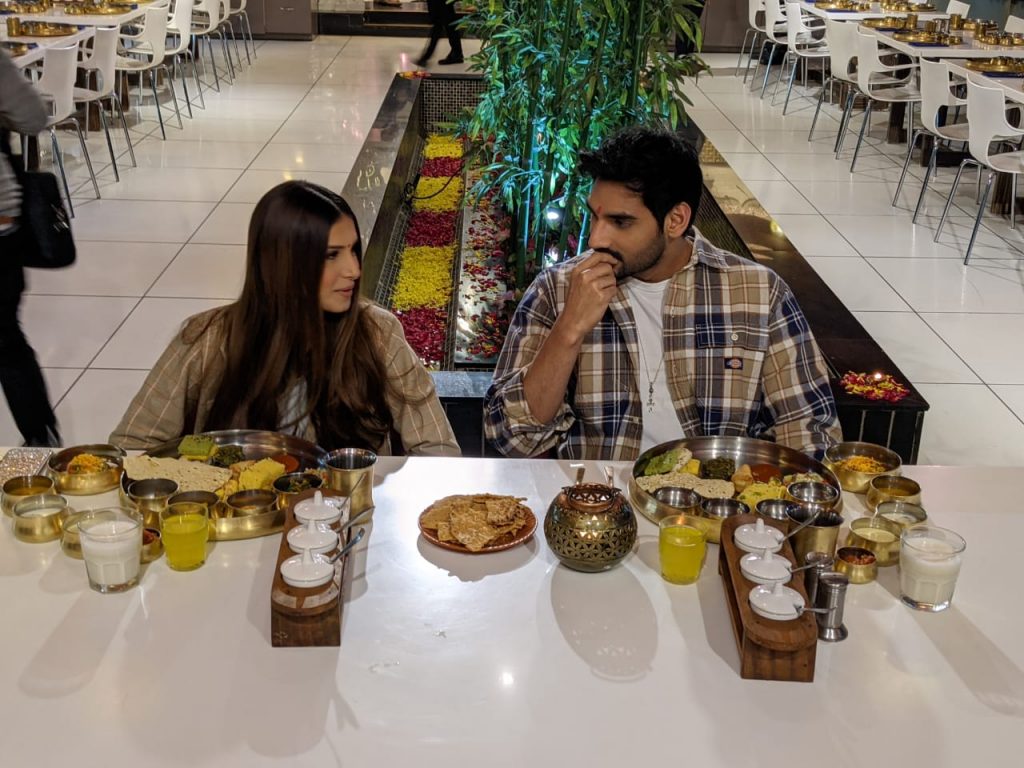 The trailer for Sajid Nadiadwala's next film 'Tadap,' which is raw, intense, passionate, and musically uplifting, has created a buzz. Finally, the picture is more than just a normal romantic comedy; it is a whole product that will keep viewers on the edge of their seats. As it is accompanied with some of Pritam's magnificent compositions, it just adds to the tension of waiting for the film's premiere.
'Tadap,' a Nadiadwala Grandson Entertainment production starring Ahan Shetty and Tara Sutaria, is released by Fox Star Studios. On December 3rd, 2021, the film 'Tadap,' directed by Milan Luthria and written by Rajat Arora, will be released. Sajid Nadiadwala is the producer, and Fox Star Studios is a co-producer.